Grilled Summer Squash
Grilled summer squash is my go to squash recipe all summer long. Why? Check out this sign: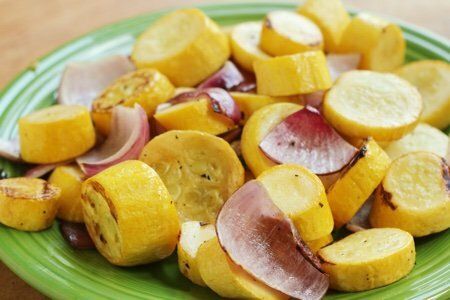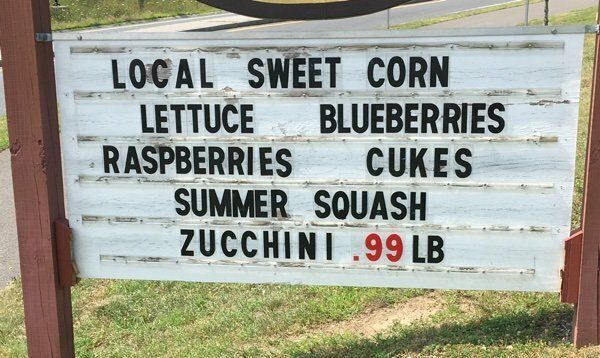 This store is a short ride from my house – 99 CENTS A POUND. What can you get for that little? Not much, but right now you can buy all the zucchini and yellow summer squash you can fit in your bellies.
I LOVE summer.
You really have no excuses this time of year not to eat healthy. The produce is so fresh and inexpensive. I have the luxury of farm stands that I pass whenever I go anywhere stocked with veggies from that farm.
Also, there is a house near mine that leaves a box of veggies on the edge of the road with a FREE sign on it. I feel bad taking FREE food from someone who might need it so I wait until the end of the day before I grab the bounty. I should probably introduce myself at some point and thank the gardener for feeding my family.
I get my grill on with my grill basket (see below) and my kick-butt Weber Grill that I bought years ago and is still going strong. This was a brilliant purchase as the food that comes off of it rocks and my house isn't heated up by using my oven or stove.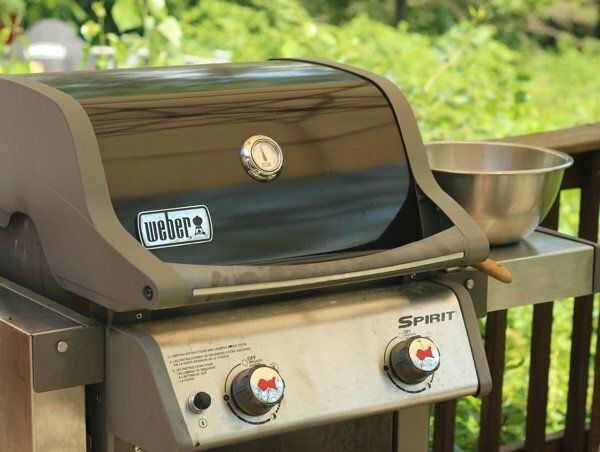 Grilling is a healthy way to cook most meats (especially when compared to deep frying). I always order "grilled" anything at a restaurant if I have a choice.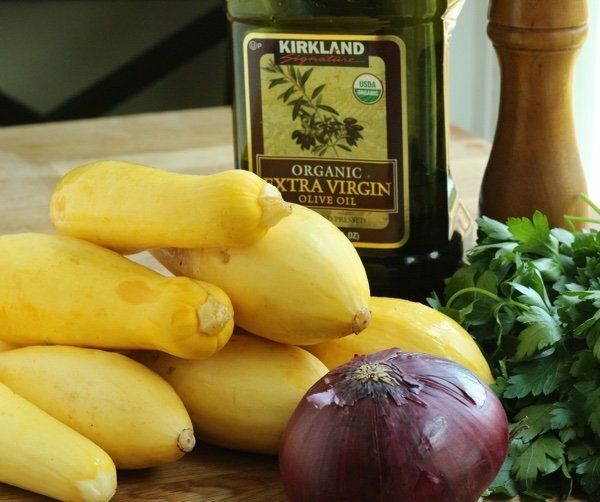 I can't make enough of this type of dish during the summer as my family eats it up. The key to having left overs is to buy $3 worth of squash and cook it in two batches. You can use zucchini and summer squash (a mix of colors) or stick with your favorite.
Pour the food in the grill basket and let the heat of the grill take over. I only stir my veggies once!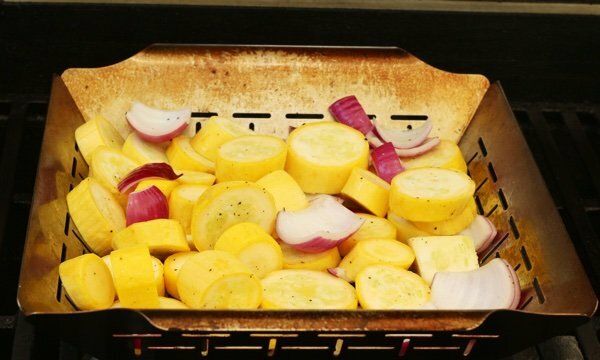 You find that the squash gets a smoky flavor and a bit of char (not unlike meat) that is SO GOOD. Have I convinced you yet? Cheap, fast, easy, and delicious! Just do it. This is your moment. Before you know it, it will be September and you will have missed your chance.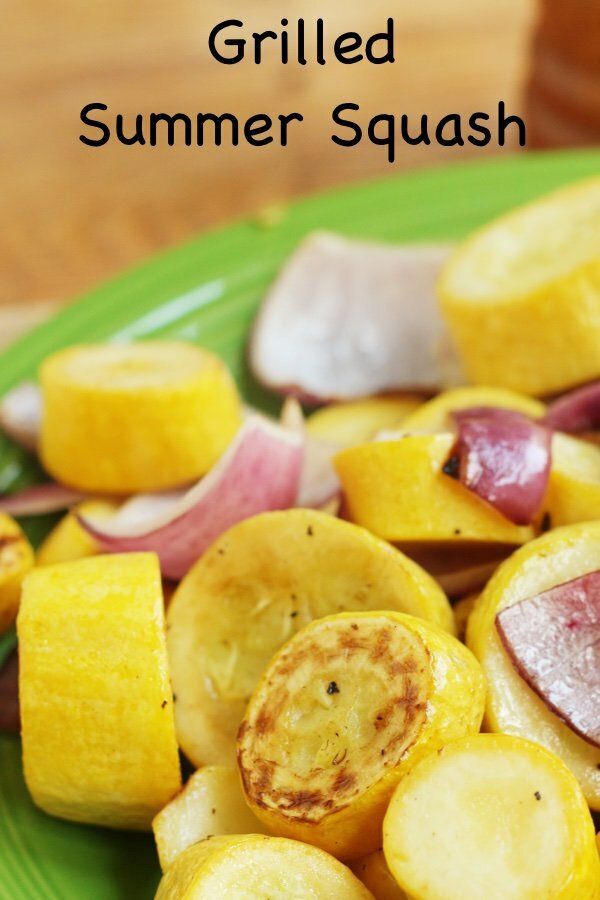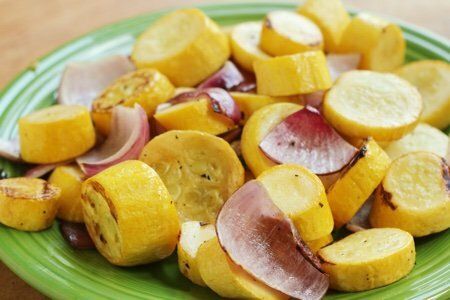 Grilled Summer Squash Recipe

Makes 12 side servings

Ingredients
3 pounds summer squash
1 large red onion
3 tablespoons extra virgin olive oil
ground black pepper and salt to taste
fresh parsley, optional

Instructions
Heat a grill to high heat for ten minutes. Slice summer squash into 1-inch chunks. Peel and cut onion into quarters and place in bowl. Add summer squash, olive oil, and salt and pepper and mix with your hands dividing up the onion slices.
Place grill basket on grill and add ½ of summer squash mixture. Cook for 10 minutes on high – stirring once. Remove grilled summer squash and cook the second half in the same manner. Enjoy hot, cold, or room temperature with a garnish of parsley (optional).
Nutrition Facts
For one serving = 56 calories, 3.8 g fat, 0.6 g saturated fat, 5.6 g carbohydrates, 4.5 g sugar, 1.3 g protein, 1.4 g fiber, 31 mg sodium, 1 Freestyle SmartPts
Points values are calculated by Snack Girl and are provided for information only. See all Snack Girl Recipes
$32.99 $30.99 Buy on Amazon.com
As an Amazon Associate I earn from qualifying purchases.
---
Other posts you might like:
---

This roasted summer squash recipe is so easy because summer squash, unlike winter squash, doesn't have to be peeled. It arrives ready to go (which is my type of squash).....
---

Mexican zucchini boats are for those that love burritos but not burrito tummy. You know what I am talking about!....
---
---
Get Free Email Updates! Yes please!
---