Grown Up Sloppy Joes
You can't really call a recipe "adult" so I am going with "Grown Up" for this sloppy joe concept.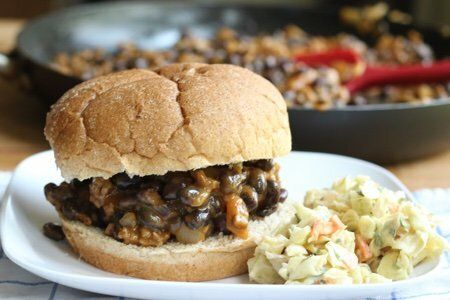 Why is it mature? Because, you are not going to open up a Manwich can or stand in line with other third graders at your elementary school.
This recipe is much better for you than the sloppy joe of your youth because you are going to add beans, carrots, zucchini, whatever you got in the fridge.
You are going to help save the environment by not eating as much meat as a regular sloppy joe and you will save money because meat is expensive and you have responsibilities. It is so hard being an adult isn't it?
You are going to mix a few ingredients together. Not hard!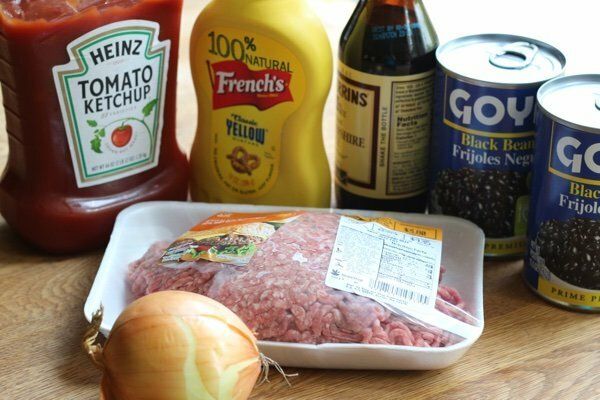 The only thing to do here is chop an onion for the basic recipe. I like to add some extra veggies because no one is going to freak out when they find them.
You sauté the onion, add some ground beef (or ground turkey) and brown it. Then you add black beans and the sauces and you are done.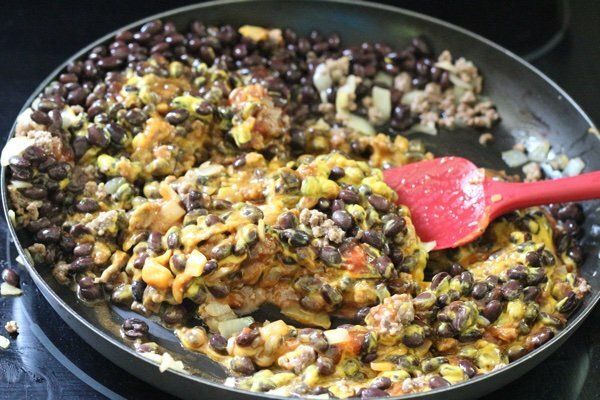 This is fast and people love it. I keep the filling in the fridge for wraps or I serve it over lettuce.
Some of you are going to complain about the ketchup (added sugar) but it has to have a sweet and sour component or it isn't a sloppy joe. Also, ketchup is thicker than tomato sauce which makes this work.
My husband thought these were too vinegary but he grew up in Australia and has never had a true sloppy joe (horror!). The mustard is the source of vinegar here and it may be too much for some people so add it and then taste. I pour vinegar over everything so he may be right.
I love grown up sloppy joes!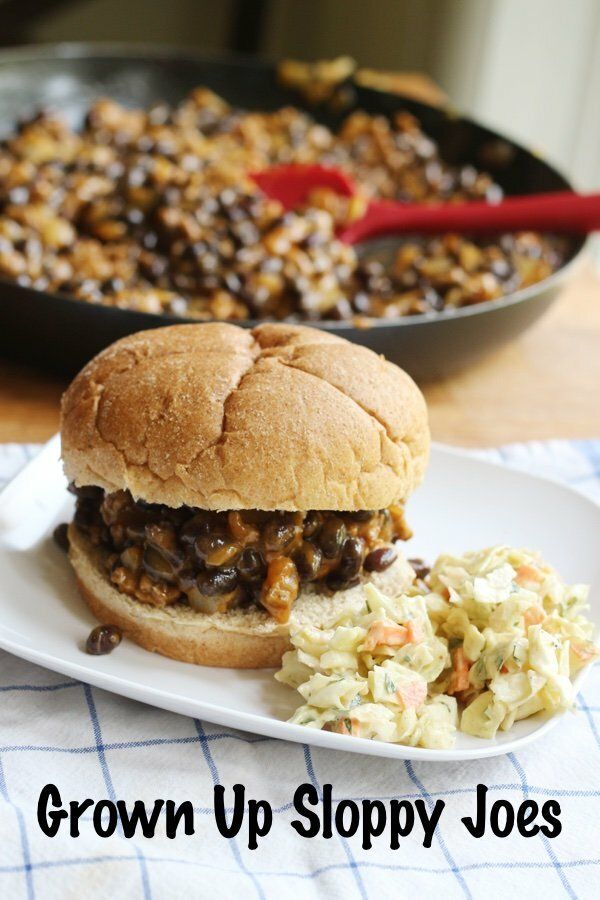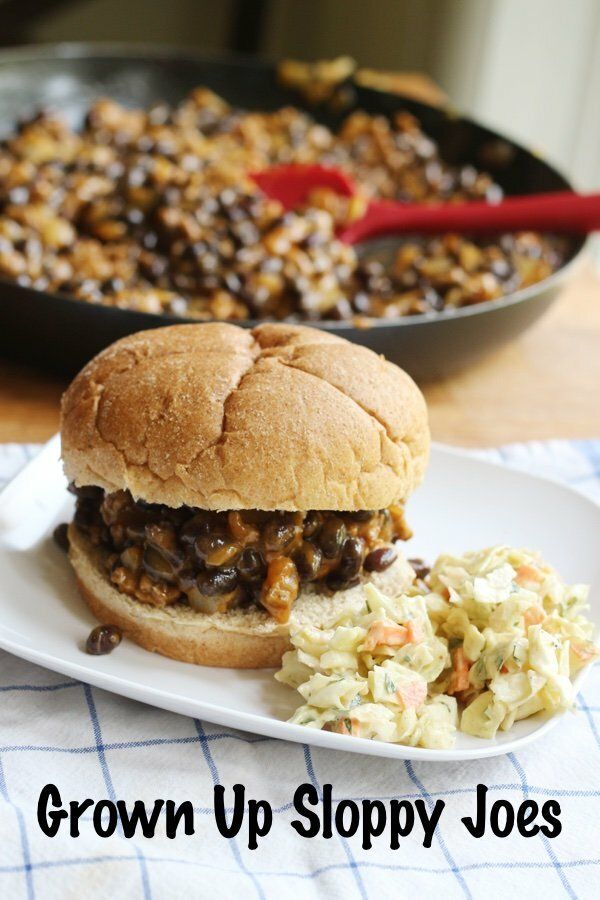 Grown Up Sloppy Joes Recipe
Makes 8 servings
Ingredients
1 medium onion (chopped)
1/2 pound ground beef (93% lean) or ground turkey (white meat)
2-15.5 ounce can black beans (drained and rinsed)
1 cup ketchup
1/2 cup French's yellow mustard (or equivalent)
2 tablespoons Worcestershire sauce

Instructions
Spray non-stick pan with non-stick spray and heat to medium high. Saute onion until softened and add ground beef. Cook until ground beef is no longer pink. Add beans, ketchup, mustard, and Worcestershire sauce. Warm until heated through and serve immediately.
Nutrition Facts
For one cup serving without bun = 200 calories, 2.9 g fat, 0.7 g saturated fat, 29.2 g carbohydrates, 9.1 g sugar, 15.7 g protein, 5.8 g fiber, 650 mg sodium, 6 SmartPts
Points values are calculated by Snack Girl and are provided for information only. See all Snack Girl Recipes
Other posts you might like:
---

I recently noticed that my favorite brew pub has a VEGGIE burger on its menu. Yes, we have shifted a bit when it comes to our burger consumption....
---

Do you have any relatives who say that they cook and then they just open cans? Yep, this recipe was inspired by a "Can Chef"....
---
---
Get Free Email Updates! Yes please!
---