A New Meaning For The Word "Grass"
Snack Girl lives in the middle of nowhere. Sometimes, this isn't so bad - notice how this barn roof is the same color as the Golden Gate Bridge?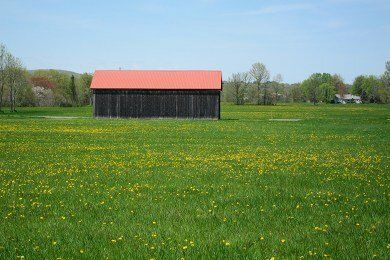 formerly of San Francisco, Snack Girl has frequent bridge sightings - in HER DREAMS
There are some benefits to nowhere. For example, there is a farm product from the next town over called "Hadley Grass". I was excited to see what farmers had in store for me when I pulled over at a local farm stand.
Guess what it was?
ASPARAGUS! I am not kidding you. This vegetable grows so well out here that they call it "grass" - and it was with great happiness that I bought some.
Right now, at your Farmer's market or grocery store you can get yourself some asparagus and add it to your salads, lunches, breakfasts, whatever! Here are two recipes that I have featured on Snack Girl:
But, my story isn't done. After the farm stand with the "grass", I stopped at my local dairy (another feature of being in an extremely remote place). Check this lovely lady out: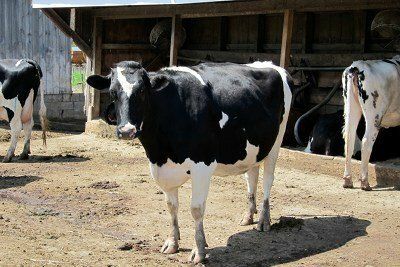 Isn't she cute? I am lucky that I can get to know my local cows and farmers!
This particular dairy is in Hadley and they make a special kind of ice cream every year at this time. I heard of this concoction and stopped to find it.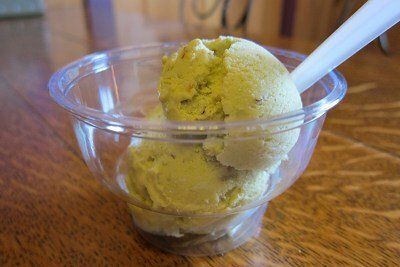 Yes, folks, this is asparagus ice cream. The dairy grabbed some of the fresh stuff and mixed it with some fresh cream and milk (and some walnuts) and created this interesting flavor.
I am actually sorry I tried it because it is delicious and I found myself craving some more. The asparagus flavor isn't bitter - it is sweet and somehow it works. I can't really explain how it works - but, trust me, it works.
Go get some asparagus and have some fun with it!
Want to read about snacks?
Green Thing...You Make My Heart Sing
Eat Asparagus for Breakfast from Eat Real Good
How To Find Great Fruit and Veggies
Why Don't Americans Serve Eggs Like This?