Halo Top Review
This Halo Top review is in response to the people who want to know if you can actually like light ice cream with a fraction of the calories of REAL ice cream.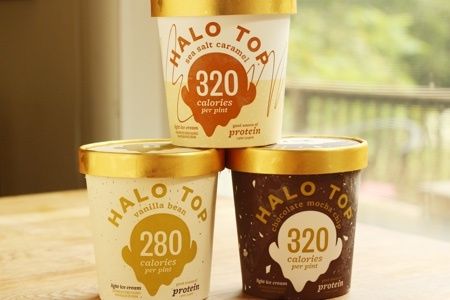 A pint of traditional vanilla ice cream is 1000 calories with 64 grams of fat and 82 grams of sugar. It also has 17 grams of protein and zero fiber.
Halo Top and Breyers Delights are in this space where ice cream gets a makeover. Now it includes about 300 calories for a pint!
How do they do it? Here are the ingredients for the Halo Top Sea Salt Caramel flavor: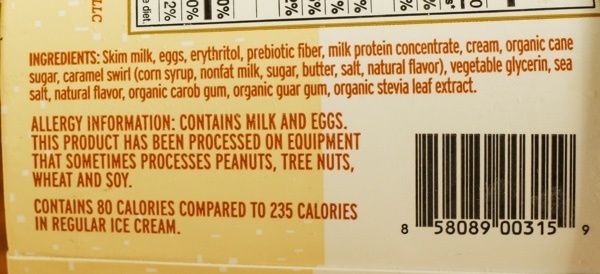 It should be very obvious that they cannot use the traditional recipe of cream, sugar, and eggs. There are eggs but instead of cream - skim milk. To replace sugar they are using erythritol (sugar alcohol) and organic stevia extract.
It does work!
Here are the nutrition facts for the Halo Top Sea Salt Caramel flavor: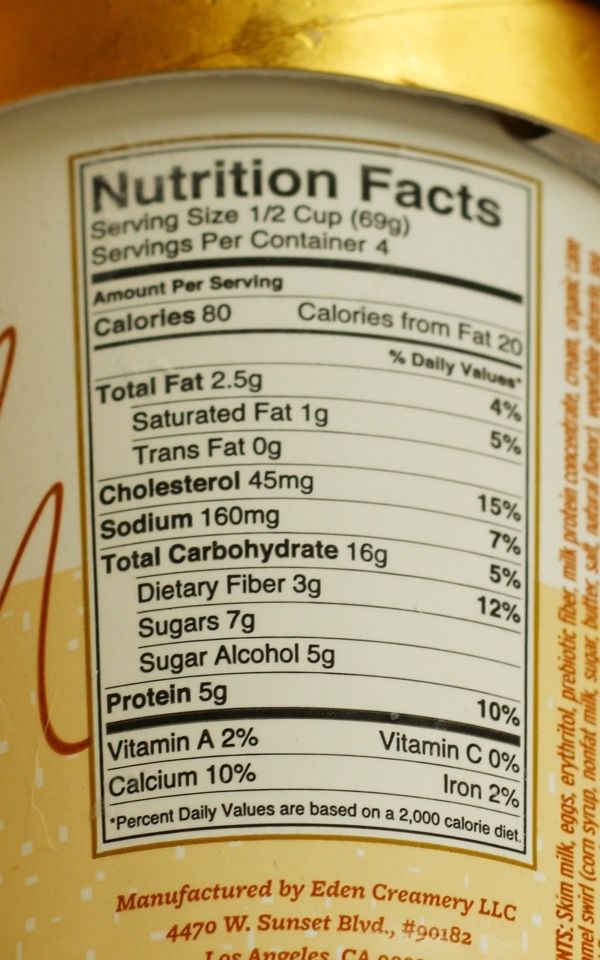 The amount of fat, sugar, and calories for this ice cream is a fraction of the traditional ice cream amount. But, that won't matter if it doesn't taste or feel like actual ice cream.
I dove into three flavors (about $5 each) to determine what the buzz is about. First up is Sea Salt Caramel.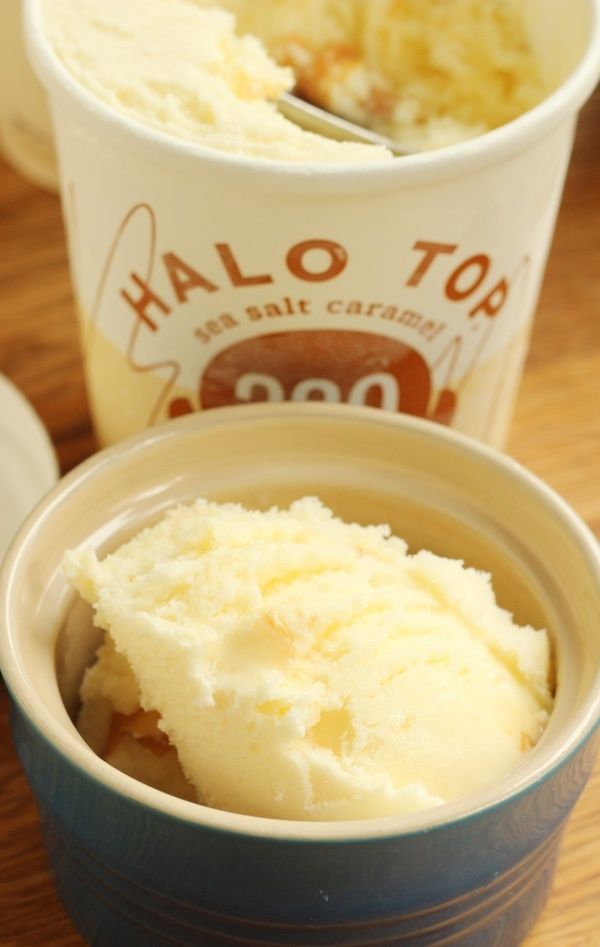 I love sea salt caramels (though I never buy them). I had a caramel habit that was bad for my teeth and waist line. I started eating Medjool dates as a replacement.
This had a light texture but it was SO SWEET!! I could taste the strong, overly sweet flavor of erythritol and stevia and I couldn't eat it. I would give this flavor a pass.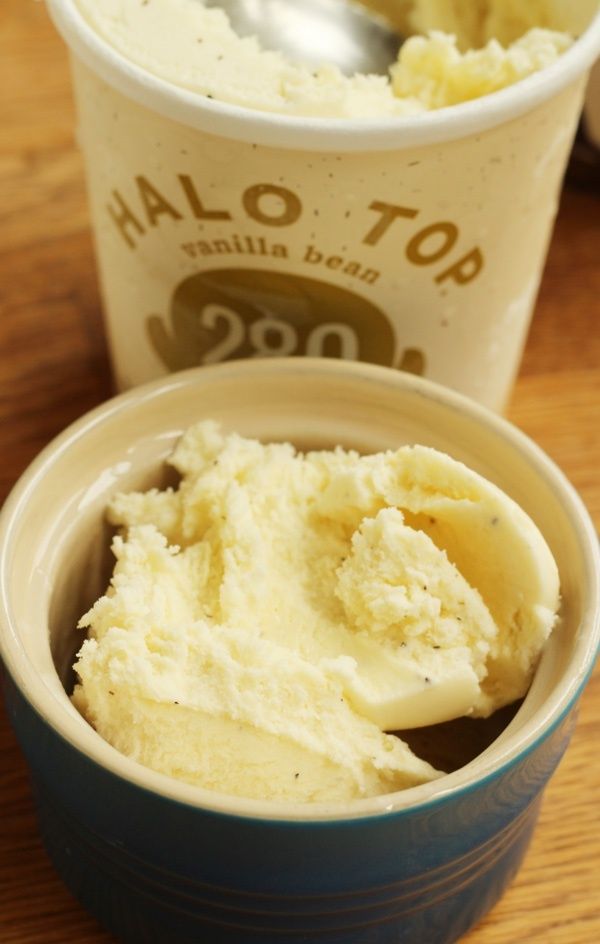 Vanilla is my favorite flavor - I know it is sad. I love me some Haagen Dazs vanilla if I hit a rough patch. This vanilla is actually good. It was a little too sweet for me BUT it had a nice texture and strong vanilla flavor.
If I was trying to hit the Haagen Dazs habit, this would be a good option.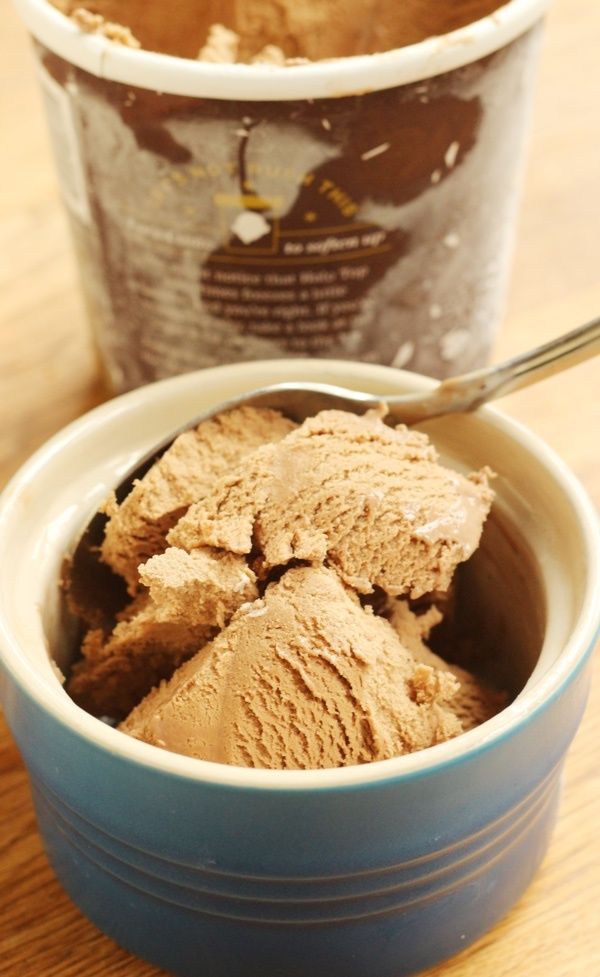 Finally, I tried chocolate mocha chip. I thought that the chips were going to be dark chocolate but they turned out to be white chocolate. Wierd. This was the best flavor by far. It tasted like chocolate, wasn't too sweet, and seemed closer to traditional ice cream than the other two flavors.
I think Halo Top is better on average than Breyer Delights but it will depend on the flavor that you like.
My thinking is that Halo Top can be a good bridge for moving away from sugary desserts but not a complete solution. It does include sugar alcohols (which give many people stomach pains as they are impossible to digest) and can be way too sweet.
If you want to eat less ice cream, fresh fruit is a wonderful substitute BUT you have to ready your taste buds for the flavors. A sweet peach is far less sweet than Halo Top Sea Salt Caramel ice cream and so may not hit the "dessert" button for you.
Do you have a Halo Top review that you would like to share?
Other posts you might like:
---

This Breyers Delights review may stop you from getting a stomachache. I believe Breyers is trying to get you to eat an entire pint of ice cream.
---