Healthy Apple Crisp Recipe **VIDEO**
This healthy apple crisp recipe is THE dessert of fall. It only uses one apple!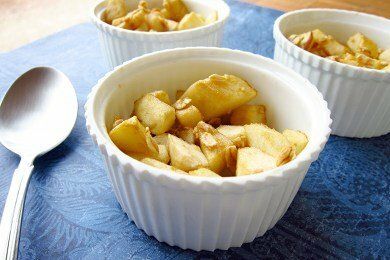 Many of us are on the hunt for a dessert that is both satisfying and healthy. I've been asked for a redo of creme brulee (which isn't gonna happen).
The problem with dessert is that we expect it to be gooey, rich, and decadent. Without chocolate, butter, cream or any other combination of rich foods, dessert can be unsatisfying.
For me, cooked apples (especially warm!) are the ultimate comfort food. There is something about apple pie that makes my worries disappear.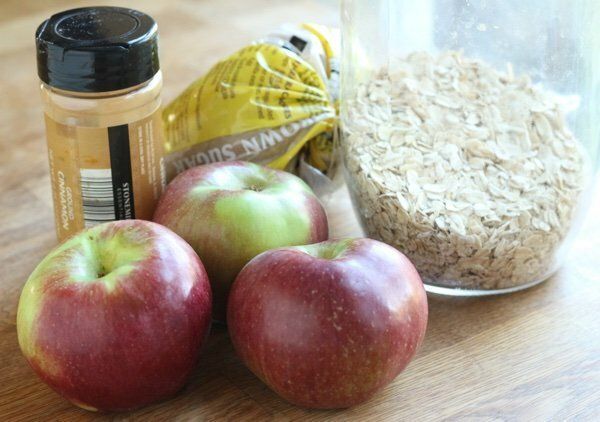 If you can get used to baked apples with no butter, you can start enjoying a super healthy dessert. Apples cook down into a soft pudding-like substance that is creamy so they really don't need butter.
Recently, I shared a Swedish apple pie recipe and I used 6 tablespoons of butter. But a slice of it is 184 calories versus the 57 calories that this healthy version has.
I will say that I did miss the butter when I first made these. If you think these fall flat - just add a little butter to each ramekin. This is meant to be a dessert, so you need to be satisfied by it. After having it a few times, I fell in love with the warm apple and the cinnamon and I didn't miss the butter.
You could try making these apple crisps without the sugar and see how you like them. I added a little sugar because it gives them a flavor OOOMPH - but you may find that you don't need it.
Both of my kids eat this up without complaint. These healthy apple crisps are so fast to make - the hardest part is peeling and the apple. The rest is a cinch and you only need one bowl and some ramekins.
Just double the recipe and use a casserole dish for a larger version.
WATCH THE VIDEO ☺
Have you made a lighter apple crisp? How did you do it?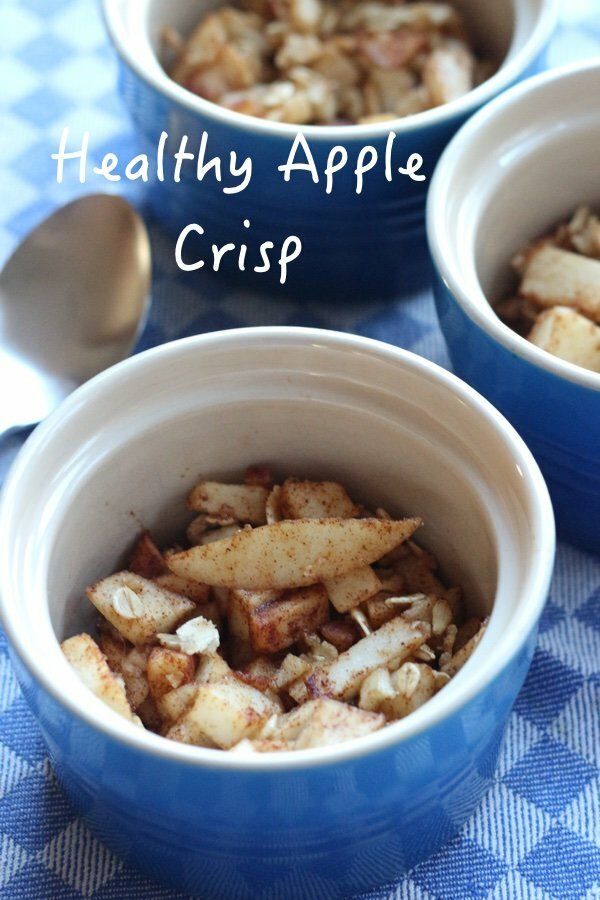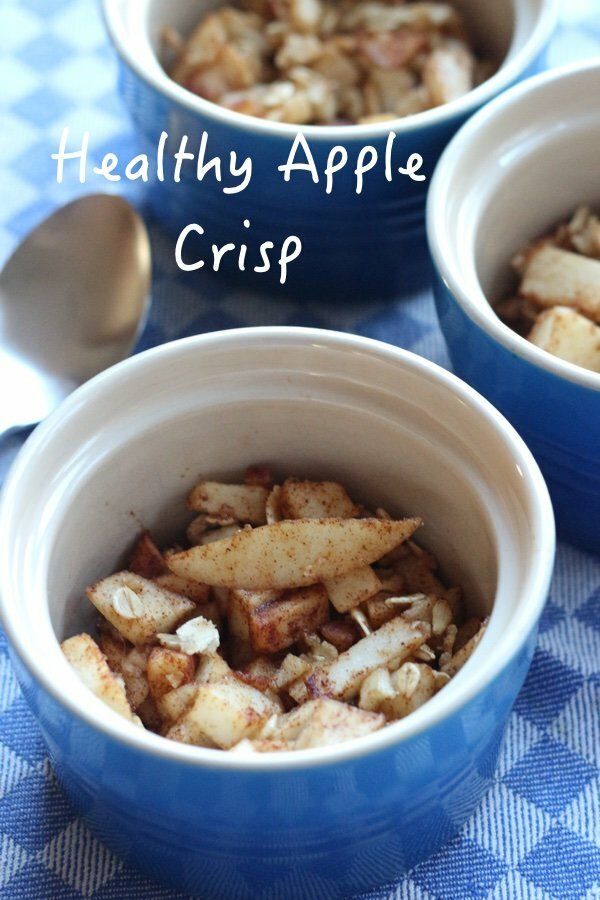 Healthy Apple Crisp Recipe
(3 small servings)
Ingredients
1 medium apple
1 tablespoon brown sugar
1 tablespoon oats
1/2 teaspoon cinnamon
Instructions
Heat oven to 350 F. Peel and core the apple and chop into 1/4 inch squares. Mix in a small bowl with sugar, oats, and cinnamon and put into a small baking dish or ramekins. Bake for 15 minutes. Enjoy hot, cold, or room temperature.
Nutrition Facts
For one serving = 57 calories, 0.2 g fat, 0.0 g saturated fat, 14.7 g carbohydrates, 10.7 g sugar, 0.4 g protein, 2.2 g fiber, 4 mg sodium, 1 Freestyle SmartPt
Points values are calculated by Snack Girl and are provided for information only. See all Snack Girl Recipes
Other posts you might like:
---

Here at Snack Girl headquarters clothing is optional (for the 4 and under set). This is also true of our pies....
---

If you read this website, you BETTER have apples in your fridge (or I'm gonna buy you some :) This is it people - apple season!...
---
---
Get Free Email Updates! Yes please!
---