Healthy Baked Chicken Breast with Southwest Rub
Healthy baked chicken breast is easy to make but can be really boring to eat. I will say it - I am sick of writing about chicken breast!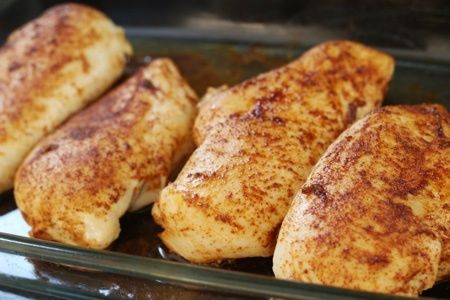 Chicken breast is versatile but not the easiest food to create recipes for as it can turn into rubber if you aren't paying attention. My favorite post thus far to create juicy chicken breast isHow to Brine Chicken Breast. I also have a list of other recipes here: Top 10 Light and Easy Chicken Recipes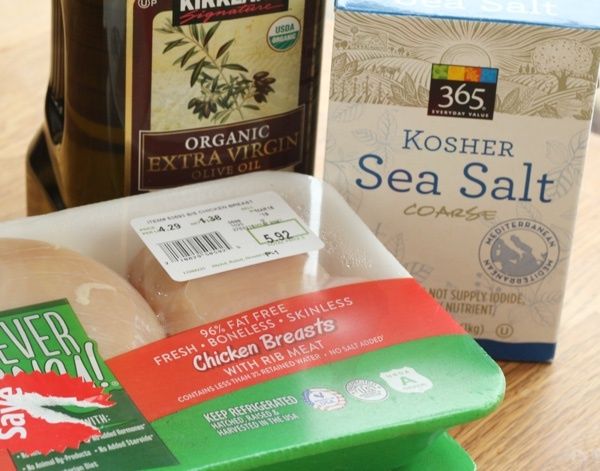 The key for great chicken breast is spending a mere 15 minutes before you cook brining the chicken. The difference between brining and not brining is pretty significant and usually you can find the time.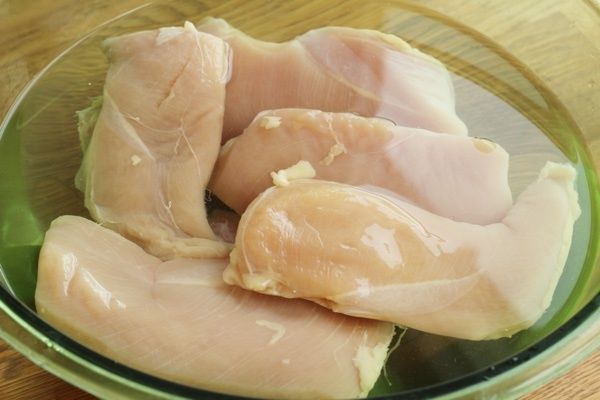 Brining enhances juiciness by ensuring that the meat absorbs liquid before it is cooked. We all know that chicken breast without the skin and bones can turn into a dry hockey puck of a dinner.
Sometimes I remove the skin and not the bone to ensure juiciness (and flavor) because the meat stays juicier when the bone is attached.
After you brine it, you rub it! I love Southwestern spices to jazz up my chicken. It is less expensive than buying already made spice rub to make your own.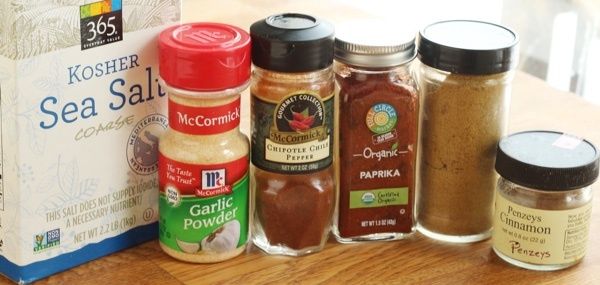 Your spice rub can have whatever you want to put in it and you can keep it low in sodium.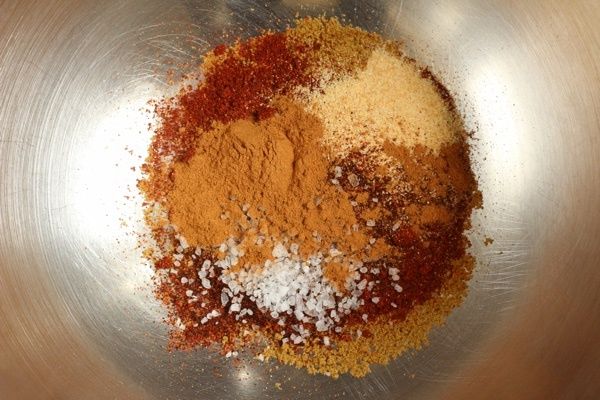 After you finish brining the chicken, you dry it with paper towels, brush on some olive oil and rub on your rub. Fifteen minutes later you have dinner.
I will put this chicken in a burrito or on top of a salad. It makes a great sandwich (thinly sliced) with avocado. You can't really lose. It disappears out of my fridge as fast as I can cook it and my family insists that they like thighs and legs better. Go figure!
How do you cook chicken breasts? Do you bake them?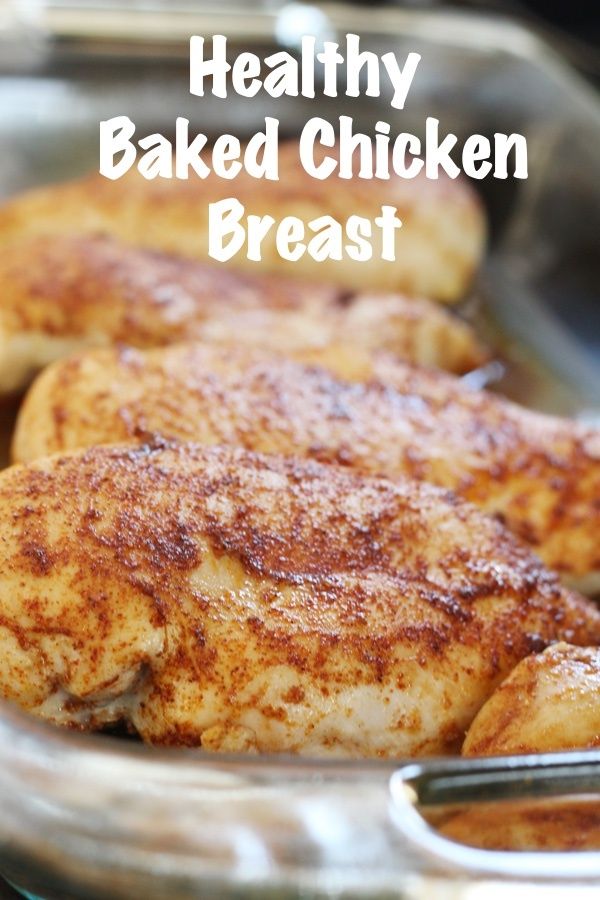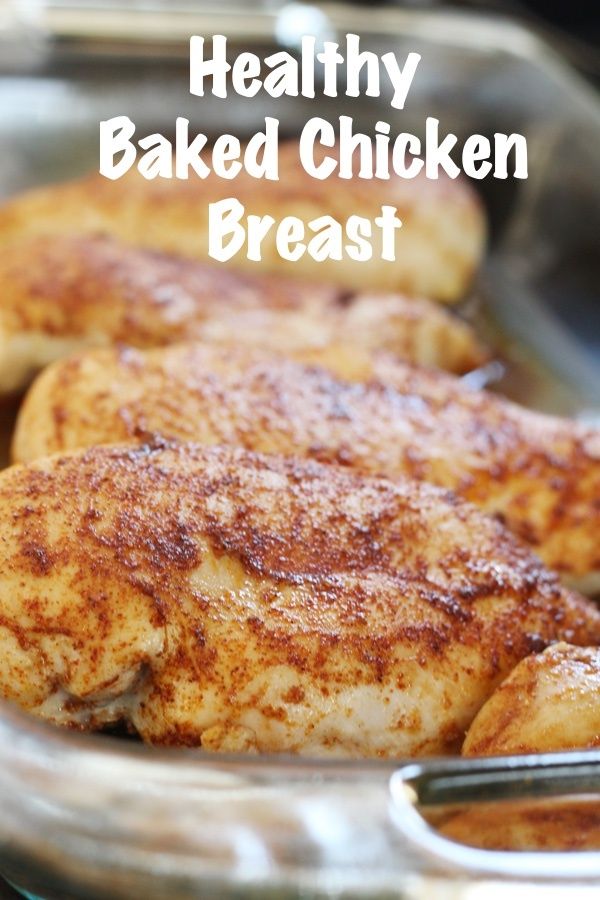 Healthy Baked Chicken Breast Recipe
Makes 2.5 pounds of chicken breasts

Ingredients
5-7 boneless, skinless chicken breasts (2.5 pounds)
1/4 cup kosher salt
1 tablespoon extra virgin olive oil

Instructions
Southwest Rub
Makes enough for 7 pounds of chicken breasts

2 teaspoons ground cumin
2 teaspoons paprika
1 teaspoon garlic powder
1 teaspoon chipotle chile powder
1/2 teaspoon salt
1/2 teaspoon ground cinnamon

First, mix ¼ cup kosher salt in a large bowl with 1 quart of warm water. Immerse chicken breasts in salted water for 15 minutes and then rinse.
Heat oven to 450 F. Pat chicken dry with paper towels and put on a rimmed baking sheet or a 9x13 casserole sprayed with non-stick spray.
Make Southwest rub by mixing cumin, paprika, garlic powder, chipotle powder, salt, and cinnamon in a small bowl.
Brush chicken on both sides with the olive oil and them rub the spice mixture on both sides. Store extra spice mixture in a tightly sealed container at room temperature for future use.
Bake in the oven for 15 minutes until the chicken registers the internal temperature of 165 F. Let rest for 5 minutes and serve.
Nutrition Facts
One breast is 163 calories, 6.4 g fat, 1.9 g saturated fat, 0.3 g carbohydrates, 0 g sugar, 25.4 g protein, 0 g fiber, 234 mg sodium, 1 SmartPts
Points values are calculated by Snack Girl and are provided for information only. See all Snack Girl Recipes
Other posts you might like:
---

Do you know how to brine chicken breast? It is like magic!.....
---

After years of writing about chicken, I am compiling my favorite recipes......
---
---
Get Free Email Updates! Yes please!
---