What Stops You From Eating Healthier?
You see that sign up there? That, my friends, is an invitation.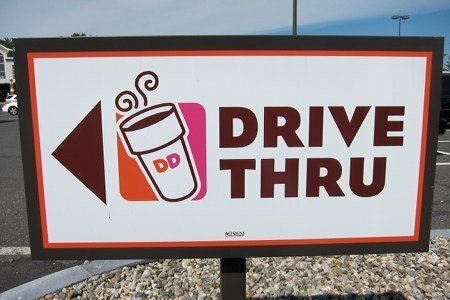 Yes, you are driving along and feeling a little peckish. What's that? All I have to do is DRIVE THRU and my problems are solved?
I think this sign is particularly menacing in the winter when I am hungry AND cold. Coffee, of course, and one of those sugar, fatty confections and I feel energized.
Until the sugar crash, my day is just better. You do this too often and you will end up driving through a different Drive Thru: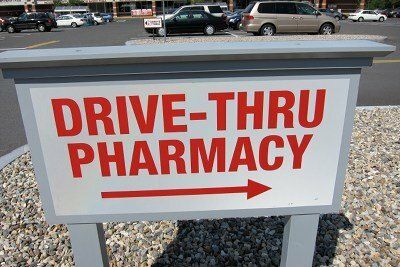 :)
I've got to be honest with you. The junk food DRIVE THRU sign trips me up. I drive past it three or four times per day and I think about stopping EVERY time I drive by it.
How many times do I actually stop? Probably, about once a month which is a big improvement for me.
I made a rule that I am no longer allowed to buy food from my car. I decided that if I want a treat then I have to get off my butt and get it.
We all face these types of challenges every day. What are your challenges and how have you attempted to solve them?
If you haven't figured out how to end your junk food habit, please just share it and perhaps someone else will have already thought of a solution.
---
Other posts you might like:
---

Do you wish you could take a pill and all the extra pounds would just melt off your body? Join the club....
---

Are you financially stretched? Honestly, who isn't feeling the pain of our economic downturn?...
---