Healthy Food at Costco
The list of healthy food at Costco is pretty long. Almost as long as the list for unhealthy food!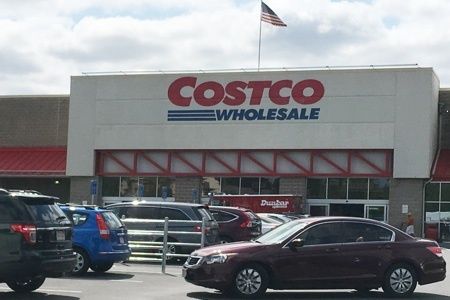 I am pretty much always on the hunt for deals and I did an Aldi review because Aldi is full of them. Costco is a different animal but if you shop wisely you can find quality food at great prices.
Why do I like Costco? I live about 30 minutes from one so I only go there about once every two months but when I do - my Honda Fit is literally overflowing with food, soap, toilet paper, and children. One time, I had to tie my son onto the roof.
I was asked recently about my tips for meal planning and Costco figures into my overall food strategy. I buy many pantry items there and store them in my basement and in a deep freezer. When it comes time to cook, I shop in my basement (my freezer is also in my basement).
This system allows me to spend less time (and money) at my local grocery store and more time cooking.
What do I buy there? First, I want to discuss what not to buy there. Check out these muffins: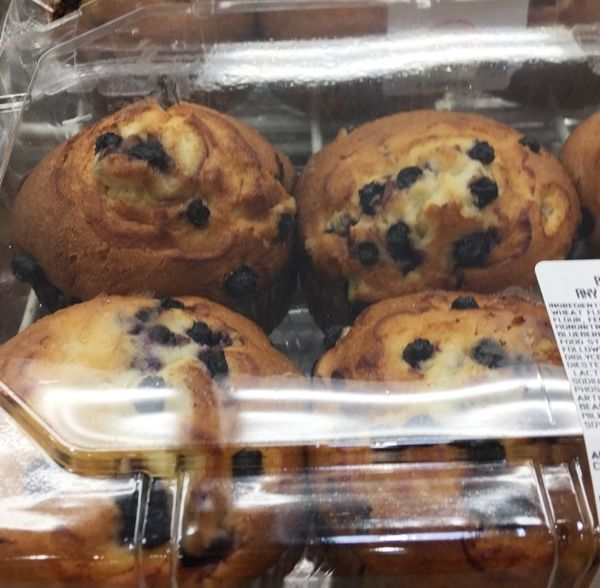 NO! These are very large and not a good choice. That goes for all the cakes, cookies, pies, enormous bags of chips, and the wheel of Brie which is the same size as my Honda Fit steering wheel. Don't do it. Walk by the sample lady and tell her you are allergic to whatever she is pushing.
Okay, what to buy?
You can't miss with the produce (unless it rots in your fridge).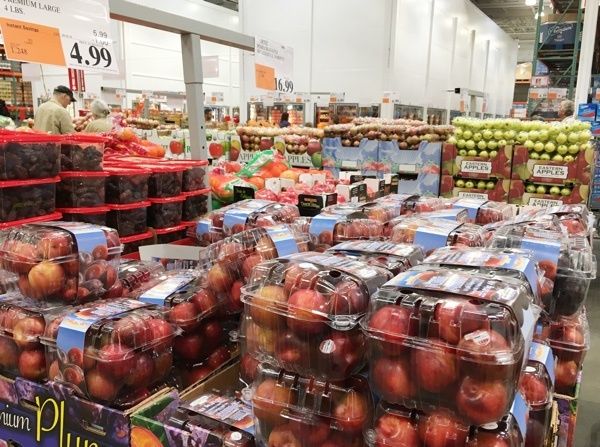 I will buy all sorts of fruits and vegetables here. Keep in mind that you can move fruit that is ripening into your refrigerator to slow it down. I do this with avocados, pears, peaches, and plums.
The quality is usually amazing and you can find organic here as well. Is it local? No, but I shop for local stuff at my local market. Here I get Medjool dates, oranges, kiwis, etc. - that I can't get here in New England. For example, I would never buy apples at Costco.
I also buy my guacamole here.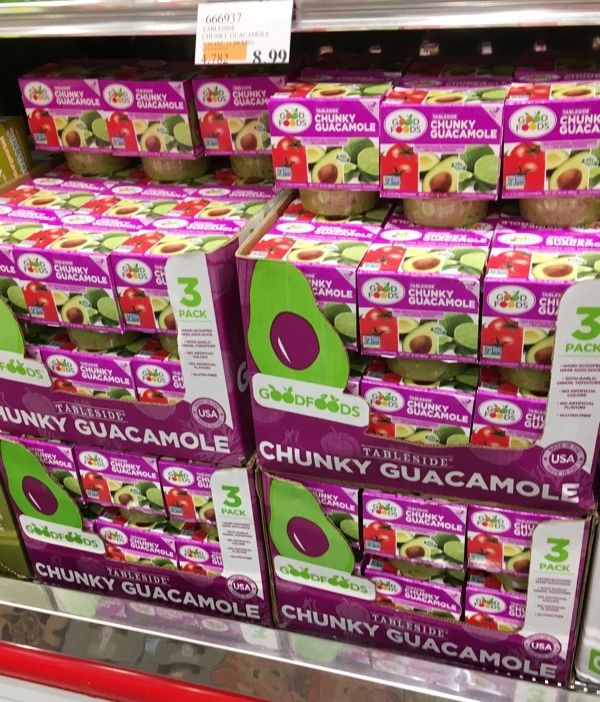 This brand has nothing but the good stuff added and keeps well in the fridge. I serve it with tacos and will eat it with Triscuits as a snack. They also sell enormous tubs of hummus but I don't buy them because they are too big. This guacamole is in three serving packages that are reasonable (and they keep for a month).
What about chicken, meat, and fish? I buy:
packages of boneless, skinless chicken breast (organic) that are already pre-portioned
organic ground beef in 1.25 pound packages
frozen wild salmon and Atlantic cod (each fillet is in a separate bag).
I store all of this in my freezer and thaw the meat as needed. I try to buy organic when I can because I believe it is better for the environment but if you can't afford it (or don't want to buy it) - they have the regular stuff as well.
In the freezer section, you can sometimes find some decent prepared foods like this one: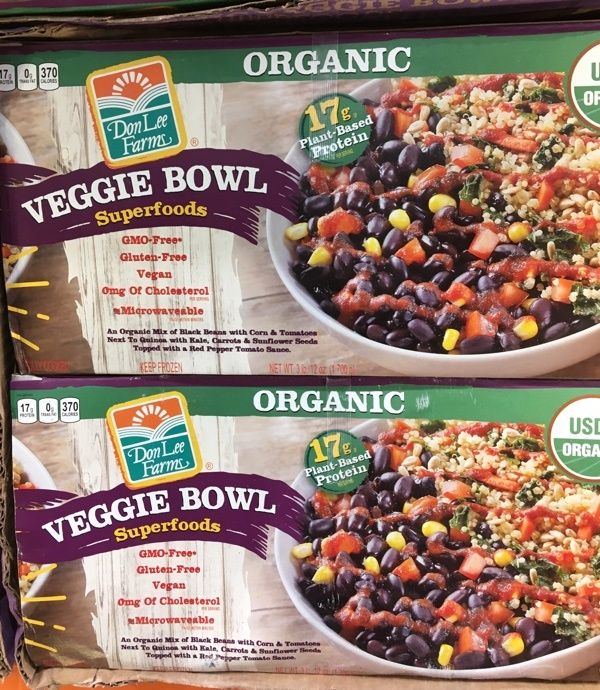 This product was truly delicious and not high in sodium. I don't know if all Costco's carry this but I recommend it. Also, I have seen Dr. Praegger's spinach cakes there. You have to wade past the frozen pizza to get to these products but I always take a look.
Finally, I buy the stuff that I can store for a long time:
Coffee beans
Extra virgin olive oil
Balsamic vinegar
Dijon mustard
Chicken broth
Canned beans
Canned tomatoes
Peanut butter
And of course, toilet paper, paper towels, clothes soap, dish soap, dog food……
I found a great bathing suit there (I know that is bizarre).
Finally, Costco has an amazing return policy so I buy appliances there.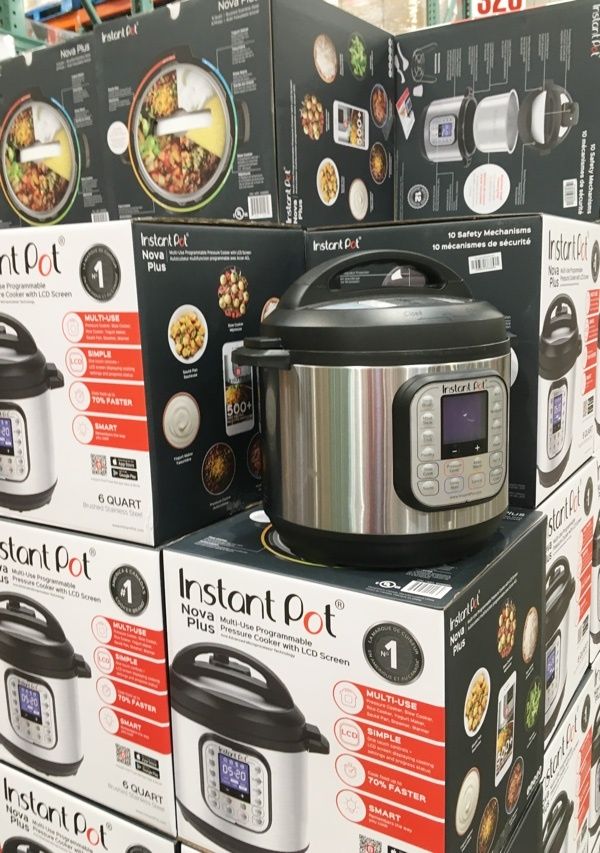 Over the years - blender, microwave, coffee maker…… I guess you can say I am a pretty dedicated Costco shopper.
The downside is that Costco requires that you pay a $60 membership fee per year to shop there. I know I save that because I shop there often enough but I also love the convenience of having a bulk amount of something that I use so I am not always going to the supermarket for something that I have run out of.
There is a massive convenience factor when you have 4000 rolls of toilet paper in your basement. I could supply the entire neighborhood!
Then there are all the things that I just pick up like wiper blades, floor mats, sunglasses, flip flops, underwear, eyeglasses, dog medication, socks, flooring (yes I bought a new floor there), and car rentals.
At any rate, I get that for some people it doesn't make sense to pay $60 per year if they don't think that they will save that.
What healthy food have you found at Costco? What are your favorite products? Do you like shopping there?
Other posts you might like:
---

My Aldi review is for those who have driven by it and wondered if they should go in....
---

If you have a deep freezer (AKA a chest freezer) it is important to organize it.....
---