It's Raining Popcorn: Healthy Packaged Popcorn Reviews
I could FILL a small baby pool with the popcorn that I have received to review. That's right, folks, I could swim in popcorn (or at least try).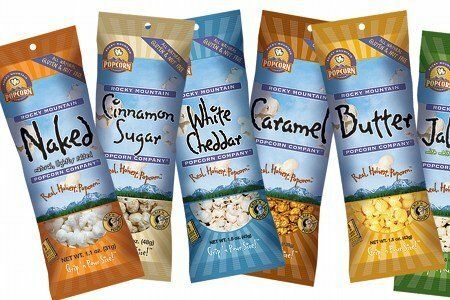 Recently, popcorn has gotten some good press. The outer layers of the popcorn, including the hull, are good sources of protein, iron, and phosphorous. It is high in antioxidants, most notably, polyphenols – a group of natural plant chemicals that have a variety of health benefits.
I am an advocate for popcorn consumption because it is so much better for you than oil laden potato chips. My personal preference is to make my own popcorn (see: DIY Microwave Popcorn: Healthy, Yummy, and Cheap).
But, if you are running around and don't have time to make your own - these companies are all making great tasting versions of the bagged stuff. I happen to like all three of these smaller brands better than the Smartfood brand of popcorn.
My FAVORITE is Rocky Mountain Popcorn Company. They have a Jalapeno flavor which is out of this world. You have to watch your portion sizes a bit because some of the flavors (with cheese) have more calories than others - but I loved this popcorn as a grab and go snack.
You can find this popcorn in retail locations across the U.S. and Canada or you can order it online - Rocky Mountain Popcorn Online Store. Check out their Store Locator. A 3 ounce bag retails for $1.89.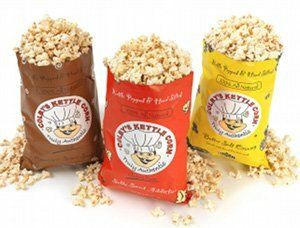 Colby's Kettle Corn is so yummy! Colby has created the perfect combination of sweet and salty in his kettle corn AND there is only 105 calories in 1.5 cups including just 4 grams of sugar. This tastes like a BIG treat, but is actually just lightly seasoned. They also have a cinnamon sugar flavor that is delicious.
You can find this popcorn in the U.S. here: Colby's Kettle Corn Store Locator or purchase it from their online store: Colby's Kettle Corn Online Store.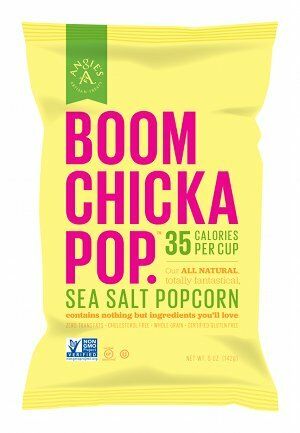 Boom Chicka Pop is a newbie on the packaged popcorn scene. Oprah's blog recently recommended the stuff and Snack Girl will do the same. It is only 35 calories a cup and the sodium content for over 3 cups is 90 mg. Take that Doritos!
Here are the nutritional facts for 3 2/3 cup:
130 calories, 0.5 g fat, 17 g carbohydrates, 0 g sugar, 3 g protein, 3 g fiber, 90 mg sodium, 2 Points+
You can buy a 5 ounce bag of Boom Chicka Pop for $3.99 at Boom Chicka Pop's Online Store. It will be in retail locations soon.
These products were received for review consideration. No other compensation was provided.
---
Other posts you might like:
---

Popcorn is a whole grain snack that is really low in calories and has that great crunch we crave. But, the packaged stuff in the supermarket is expensive and can be high in sodium....
---

Kettle corn has that perfect combination of crunchy, salty, and sweet that keeps you eating it long after you should stop....
---