Healthy Rhubarb Muffin with Walnuts
Creating a healthy rhubarb muffin is harder than you would think. Typically, rhubarb needs the addition of a ton of sugar for people to like it.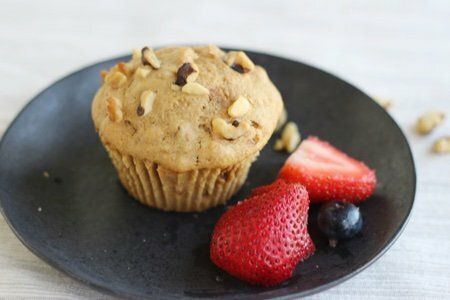 I have told everyone how much I love rhubarb. This being rhubarb season, I am celebrating its arrival.
The most popular rhubarb recipe on Snack Girl is my light rhubarb crisp. It is SO easy and delicious and many have thanked me for the recipe.
I created this low sugar rhubarb bar last year, but it didn't take off. It might have been a little too much work.
Baking has never been one of my best talents. I have struggled with dry cookies, dense bread, and pancakes that taste like cardboard. Since I try to make healthier baked goods, I struggle with the amount of fat and sugar in most recipes.
If you leave out too much fat, the baked good lacks moisture. When you reduce the sugar, it can lack flavor.
I decided to try to put rhubarb in a baked good to see if it worked. Walnuts and rhubarb seemed like a great combination – the buttery walnut and the sour rhubarb seemed a good match.
Here is another photo: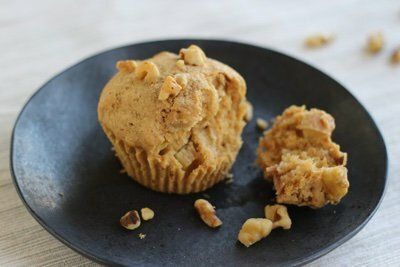 These are HANDS DOWN the best muffins I have ever made. I have created many a muffin for Snack Girl and baked a bunch from other recipe books and I love these.
I know these are the best because someone I never met before tried them and exclaimed, "You are a wonderful baker!"
Really?
Maybe after years of practice, I can finally say that I know how to bake.
These are special and would be wonderful at a brunch or any other happy occasion where muffins are desired.
Have you tried to put rhubarb in a baked good? How did it turn out?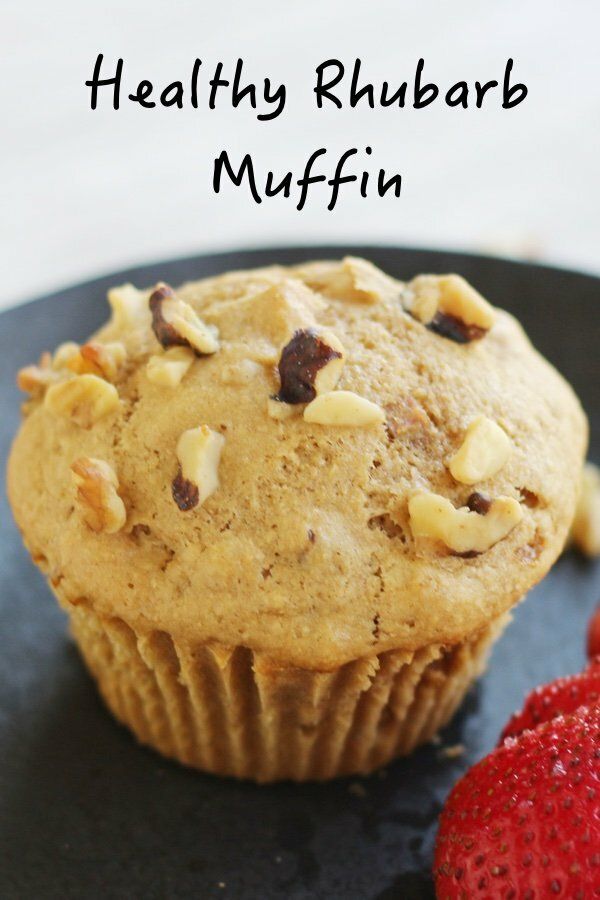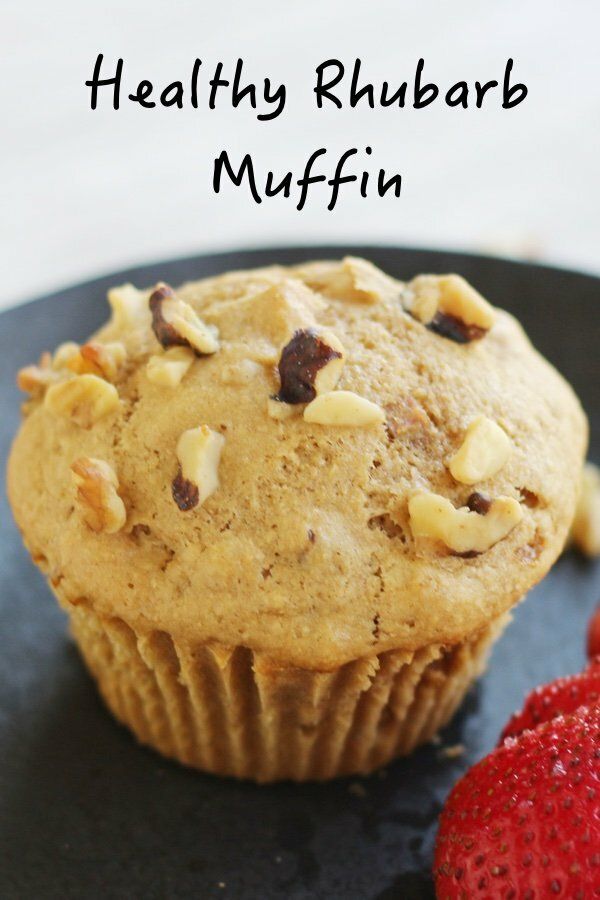 Rhubarb Walnut Muffin Recipe

Makes 12 muffins

Ingredients
1 ½ cups white whole wheat flour
½ cup brown sugar, packed
½ teaspoon baking soda
½ teaspoon salt
¼ cup vegetable oil
1 large egg
¾ cup buttermilk
1 teaspoon vanilla
1 cup chopped rhubarb (one stalk - leaves removed)
½ cup chopped walnuts
Instructions
Preheat oven to 325 F. Put muffin liners in a 12 cup muffin pan. Mix flour, sugar, baking soda and salt in a large bowl. Mix in vegetable oil, egg, buttermilk and vanilla until just mixed and fold in rhubarb and walnuts.
Bake for 20-25 minutes.
Nutrition Facts
One muffin is 161 calories, 8.4 g fat, 1.3 g saturated fat, 18.2 g carbohydrates, 7.3 g sugar, 4.4 g protein, 2.0 g fiber, 173 mg sodium, 6 SmartPts
Points values are calculated by Snack Girl and are provided for information only. See all Snack Girl Recipes
Other posts you might like:
---

It is there waiting for you in the produce section - rhubarb!
---

This is one of those desserts that people will talk about for years to come. You don't have to tell them that these rhubarb bars are low in sugar.....
---
---
Get Free Email Updates! Yes please!
---