Healthy Slow Cooker Butter Chicken – Instant Pot, too!
Time for you to try some healthy slow cooker butter chicken. I made mine in my Instant Pot but it will work in a slow cooker.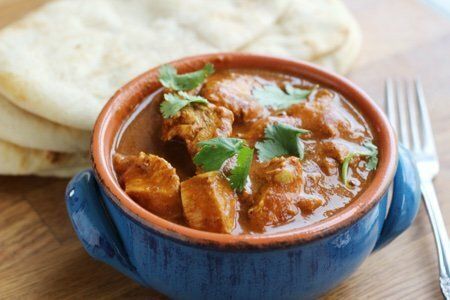 This butter chicken recipe is lacking in a major ingredient – butter! I use the word "butter" to describe the type of chicken dish that you would order at your favorite Indian restaurant.
I don't use butter because, frankly, you don't need it to make this taste delicious. I used light coconut milk which has far fewer calories and a wonderful flavor.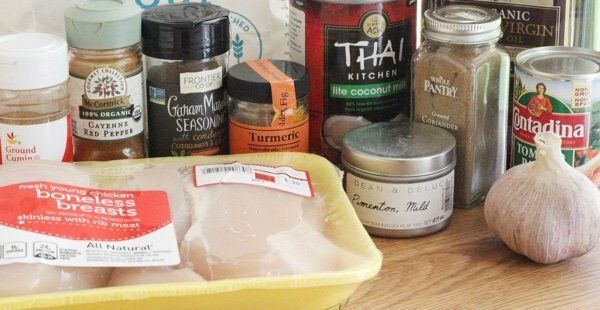 I used my Instant Pot again (see: green salsa chicken in an Instant Pot because I could saute the garlic and toast the spices in the pot – then I can add all the other ingredients – ONE pot. Hurray!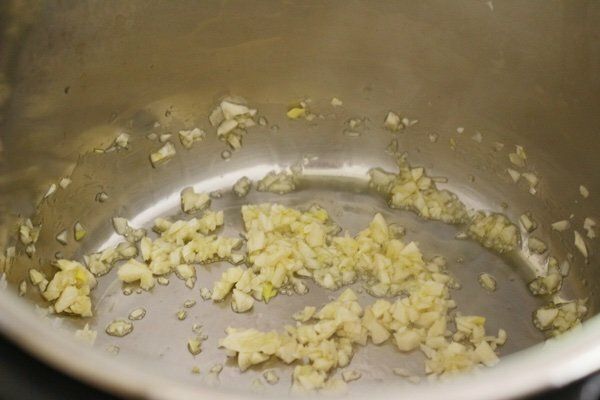 Also, I wanted to test if the Instant Pot slow cooker function was as good as my pricey slow cooker. I love making chicken dishes in my slow cooker – check out slow cooker honey chicken.
DO take the time to saute the garlic and the spices. It seems like a step you could skip but toasting the spices enriches the flavor. A famous Indian chef (who was on Chopped) told me this at a conference. ALWAYS TOAST YOUR SPICES.
When someone that is steeped in a particular cuisine gives you advice, you take it. Also, it doesn't take a lot of time and the kitchen smells amazing. Though, some people think that the smell is bad.
Your house will smell like curry. Embrace it. (or cook outside)
If you don't have all these spices on hand, you might want to go ahead and buy them. I know that the initial cost is expensive but they last a long time and you will use them. It is far cheaper to make your own butter chicken than to order take out.
I have attached below my very favorite Indian slow cooker cookbook. Every recipe uses 9 garlic cloves - which blows my mind - but it works. Check it out if you are interested in this type of cooking. The slow cooker is the perfect appliance for Indian food.
My kids loved this and didn't think it was too spicy. Add more cayenne pepper to up the heat.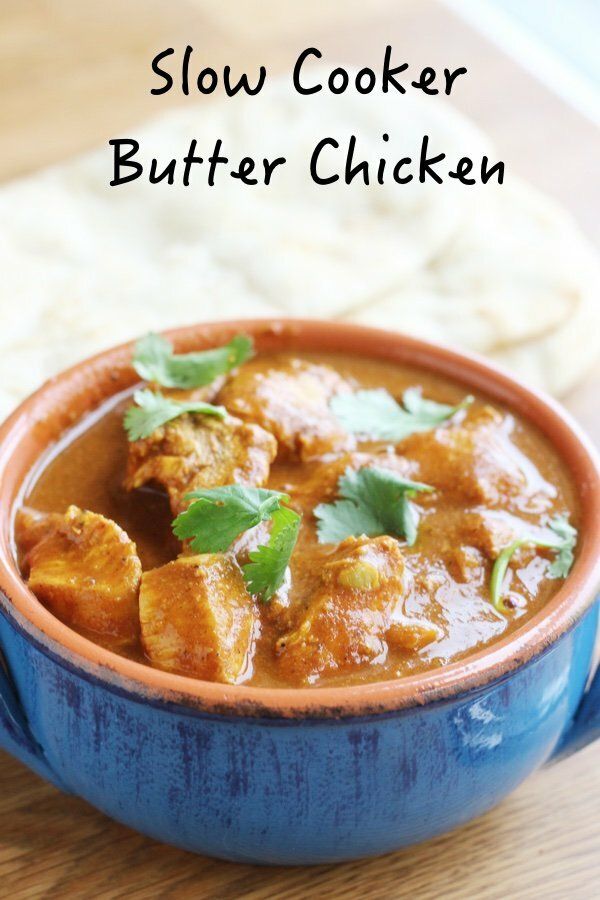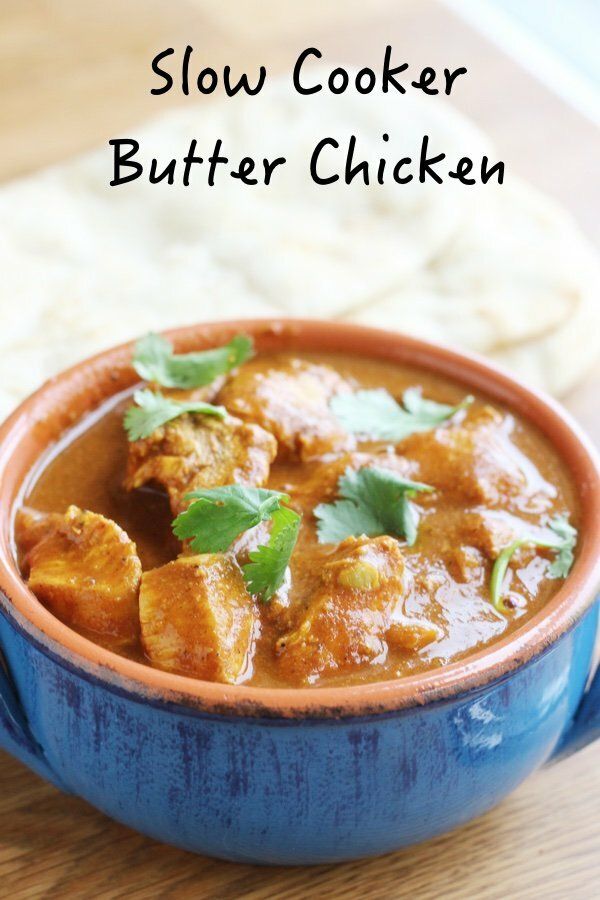 Healthy Slow Cooker Butter Chicken
Makes 8 servings
Ingredients
1 tablespoon extra virgin olive oil
9 cloves garlic, peeled and minced

1 tablespoon paprika
2 teaspoons garam masala
1 teaspoon dried coriander
1 teaspoon turmeric
1 teaspoon cumin
¼ teaspoon cayenne pepper
1 teaspoon salt
1- 14 ounce can light coconut milk
1- 6 ounce can tomato paste

2 pounds boneless chicken breast, cut into 1-inch chunks
Instructions
Mix together paprika, garam masala, coriander, turmeric, cumin, and cayenne pepper in a small bowl. Add olive oil to saute pan or instant pot and saute garlic for one minute. Add the bowl of spices and toast for one more minute. Add salt, coconut milk, tomato paste, and chicken breast and cook on low in the slow cooker for 5-6 hours.
Serve with rice, naan, and/or zucchini squash noodles.
Nutrition Facts
For one serving = 240 calories, 4.7 g fat, 0.8 g saturated fat, 4.2 g carbohydrates, 1.7 g sugar, 37 g protein, 0.6 g fiber, 500 mg sodium, 4 SmartPts
Points values are calculated by Snack Girl and are provided for information only. See all Snack Girl Recipes
$19.95 $6.00 Buy on Amazon.com
As an Amazon Associate, I earn from qualifying purchases.
---
Other posts you might like:
---

If you have been under a rock, you may not have noticed the Instant Pot. I made green salsa chicken in mine and it was a hit....
---

Take-out can be a scary thing. You have no idea how much oil was used to cook your food. Yikes!...
---
---
Get Free Email Updates! Yes please!
---