Can You Make This A Habit?
Snack Girl loves bananas. Some would say she is bananas for bananas.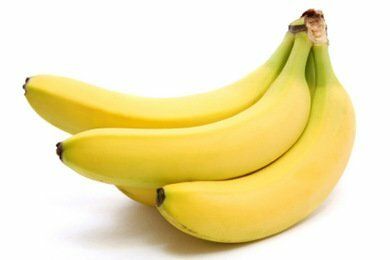 Yesterday, I picked my 9 year old daughter up from camp. We had to go to Target to pick up some pajamas because she is growing so fast.
As we entered Target, she looked at me with her big blue eyes and said, "Mommy, I'm hungry."
Ummmm, I am Snack Girl, right? Wouldn't it be obvious that I would bring along an after camp snack? She hasn't eaten since lunch and she was running around all afternoon. Whooops.
I took a long hard look at Target. Near the entrance is a Pizza Hut, popcorn, and ICEE eatery. Noooo. Then, I remembered that they had started to sell fresh food down next to the shampoo. Hurray! But, would my daughter who could see the candy, sugary granola bars, and ICEE go for it?
"Honey, they sell bananas here. Would you like a banana?"
"Okay, that's perfect," said my nine year old.
We strolled past all the junk (and there is a lot of junk) and bought a 24 cent banana, which she proceeded to eat in the eatery.
Honestly, she blew my mind. I thought she was going to give me a fight because she likes junk food like any other kid her age. At home, we don't eat it but when we are out and about we do pick up treats.
Her habit is to eat fresh fruit for a snack so she stuck to it EVEN in Target. I am a very proud mama.
My conclusion is that when you are in the habit of eating fresh food, junk food doesn't taste as good. You start to WANT fresh food and the other stuff fades to black. It isn't easy to stop eating the Snickers and drinking Cokes, but if you stick to eating healthy you won't be tempted.
Many of the stores that sell crap also sell fresh food. It used to be different, but now you CAN find a banana in Target, at the gas station, and in convenience stores.
How do you deal with snack time when out of your home?
---
Other posts you might like:
---

Snack Girl has read only a few books in her life that have made a lasting impact on what she eats....
---

Snack Girl used to travel much more when she was cool. Now that she is boring, she flies maybe once a year....
---