Delicious Snack Finds For Healthy Eating
Looking for a way to drink hot chocolate without a bunch of calories? The stores are filled with artificially sweetened hot cocoa mix that tastes...well...okay.
How about if you took the cocoa beans and actually ground them up and made a "coffee" like drink? Instead of using roasted and ground coffee beans in your coffee maker, you use roasted and ground COCOA beans.
Crio Brű is a Church of Jesus Christ of Latter Day Saints approved drink that is only 10 calories for four ounces and tastes of CHOCOLATE. It isn't sweet, but I found that I liked it without adding any sugar or milk.
It is intensely flavorful and something for chocolate lovers to try. It has all the antioxidants of chocolate without the calories. Buy at Crio Brű or Amazon.com (below).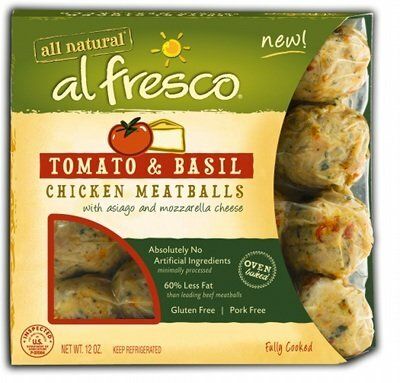 A reader e-mailed me about al fresco chicken sausages so I had to give them a try. I think fully cooked sausages or meatballs are a great meal short cut - and THESE taste delicious.
al fresco's products feature no artificial ingredients, MSG, nitrates, preservatives, or nitrites AND they have 60%-70% less fat than pork and beef products. My favorite are the "Tomato and Basil Chicken Meatballs". Here are the nutrition facts for 4 meatballs:
160 calories, 9 g fat, 4 g carbohydrates, 16 g protein, 0 g fiber, 380 mg sodium, 4 Points+
A package of 16 retails for $4.99 and can be found here: Find al fresco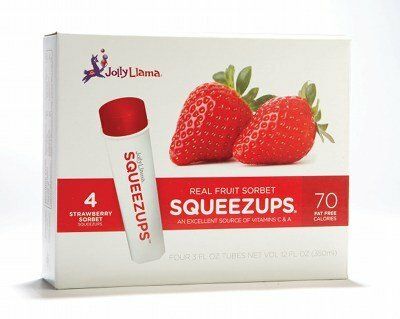 My kids went nuts over these Jolly Llama Sorbet Squeezups that are made with whole fruit - not concentrates or juices. There is added sugar but unlike other popsicles that I have reviewed (see: Don't Be Fooled By This Popsicle Marketing Trick), the FIRST ingredient is fruit.
They come in blueberry, raspberry, peach, mango, strawberry, acai berry, and banana coconut sorbet flavors.
They taste AMAZING and are a great fix for when you want to eat a tub of Ben and Jerry's because the portion size is figured out for you. Here are the nutrition facts for one Raspberry Sorbet Squeezup:
70 calories, 0 g fat, 19 g carbohydrates, 0 g protein, 3 g fiber, 0 mg sodium, 2 Points+
A package of 4 retails for $4.99 and can be found here: Jolly Llama Where To Buy
These products were received for review consideration. No other compensation was provided.
---
currently unavailable Buy on Amazon.com
As an Amazon Associate, I earn from qualifying purchases.
---
Other posts you might like:
---

Looking for a way to have salty potato chip taste and crunch for a mere 16 calories a serving? Well, I have a snack for you!...
---

Snack Girl LOVES to surf.....the internet. Actually, I have tried actual surfing in the ocean and my style is more "under the water" surfing....
---