Fab Snack Finds For Healthy Snacking
Looking for a way to have salty potato chip taste and crunch for a mere 16 calories a serving? Well, I have a snack for you!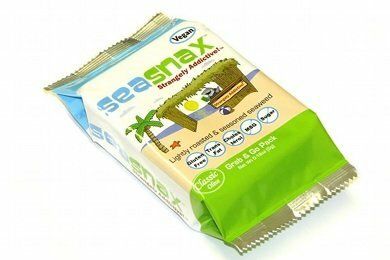 SeaSnax is a Non-GMO Project Verified roasted seaweed snack which is vegan and gluten free and made using 100% olive oil and just a pinch of sea salt. There are no artificial colors, flavors or preservatives.
My kids LOVED these and my only concern is that there is a lot of packaging for such a small serving. Oh well - can't win 'em all.
They retail for about $1.20 and can be found here SeaSnax Locations.
For one serving (3.36 ounces): 16 calories, 2 g fat, 0.2 g carbohydrates, 0.3 g protein, 0 g fiber, 40 mg sodium, 1 Points+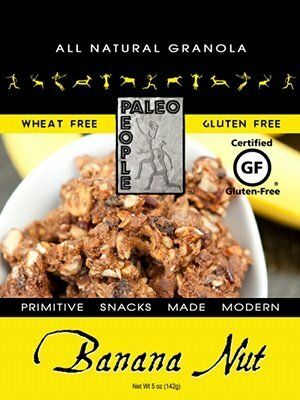 Looking for food for cave dwellers? Paleo People snacks has developed incredibly delicious granola with nuts and berries. The granola is gluten free, vegetarian and has a completely clean ingredient list.
My favorite flavor is the "Cappuccino Crunch" because I get to combine coffee and granola in one bite. They have a little over a teaspoon of honey added to a serving to give a nice sweet flavor - but not overly sweet.
Their one ounce package is the perfect serving size for keeping your granola consumption in control (which can be a problem with granola and trail mix).
The one ounce package of granola retails for $1.19 per bag and can be found here Paleo People Stores.
For one package of banana nut crunch granola = 150 calories, 12 g fat, 11 g carbohydrates, 3 g protein, 2 g fiber, 0 mg sodium, 4 Points+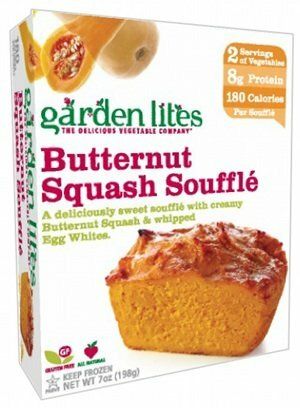 Start your day with a SOUFFLE! Doesn't that sound yummy?
I have wondered why the frozen aisle is filled with food that has so many additives. The great thing about the freezing process is that you can preserve fresh food and it will have all the nutrients it began with.
I saw "Garden Lites" at my neighborhood Whole Foods and then I got to try them at a conference. I fell in love with their "Butternut Squash Souffle" and took a few more samples then I was supposed to :)
The ingredients: butternut squash, pasteurized egg whites, evaporated cane juice, pasteurized whole eggs, corn starch, salt
For one souffle: 180 calories, 2 g fat, 35 g carbohydrates, 8 g protein, 3 g fiber, 135 mg sodium, 5 Points+
All of their souffles are filled with vegetables - broccoli, cauliflower, spinach, zucchini - and they are a great way to get your veggies when you don't have time to cook.
A single souffle retails for $3.49 - $3.99 and can be found here: Find Garden Lites
These products were received for review consideration. No other compensation was provided.
---
Other posts you might like:
---

Snack Girl LOVES to surf.....the internet. Actually, I have tried actual surfing in the ocean and my style is more "under the water" surfing....
---

If your kids are like mine, they love packaged things above fresh things. Why?....
---