Healthy Strawberry Oatmeal Bars Recipe with Fresh Strawberries
This healthy strawberry oatmeal bars recipe with become a favorite in your house.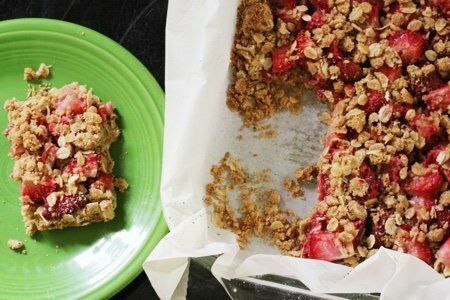 I know I go strawberry crazy this time of year! I already did an easy strawberry shortcake cupcakes recipe and a list of the best strawberry recipes for spring.
I just can't get enough of them when they show up! They are right in the front of the store when I walk in and they make it into my cart every time I shop.
I don't worry about organic (though sometimes the organic is the same price and I buy it) because the health benefits of eating fresh fruit far outweigh any risk of pesticide exposure. When I buy organic, I buy to support the environment but I do wish I could afford it all the time.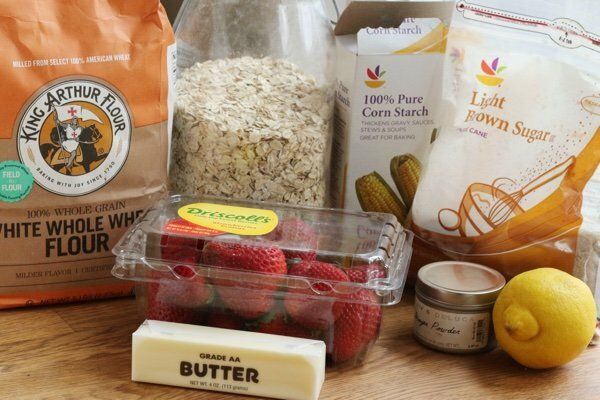 I challenge you to see if you don't have any of the above ingredients in your pantry RIGHT NOW. You might not have the ground ginger (but you don't need it). You can substitute ½ white flour and ½ wheat flour if you don't have white whole wheat flour on hand.
You can make this recipe and you will be so glad that you did. I know that it uses butter but there isn't that much of it and there really is no substitute for butter in baked goods.
I have tried everything – canola oil, coconut oil, avocado, buttermilk…. and NOTHING tastes as good as butter to me. You have to give me a little credit for trying.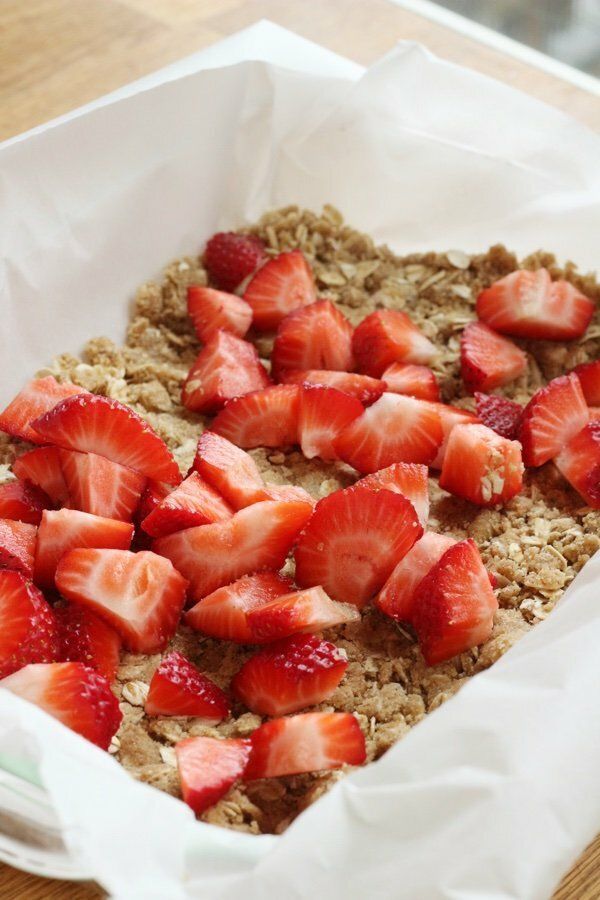 All you do is make the crumble and toss on the strawberries and bake. The recipe only needs one bowl (so easy clean up!).
I love the crunch of the oats with the soft strawberry texture. Yum!
How do you eat strawberries this time of year? Do you buy organic?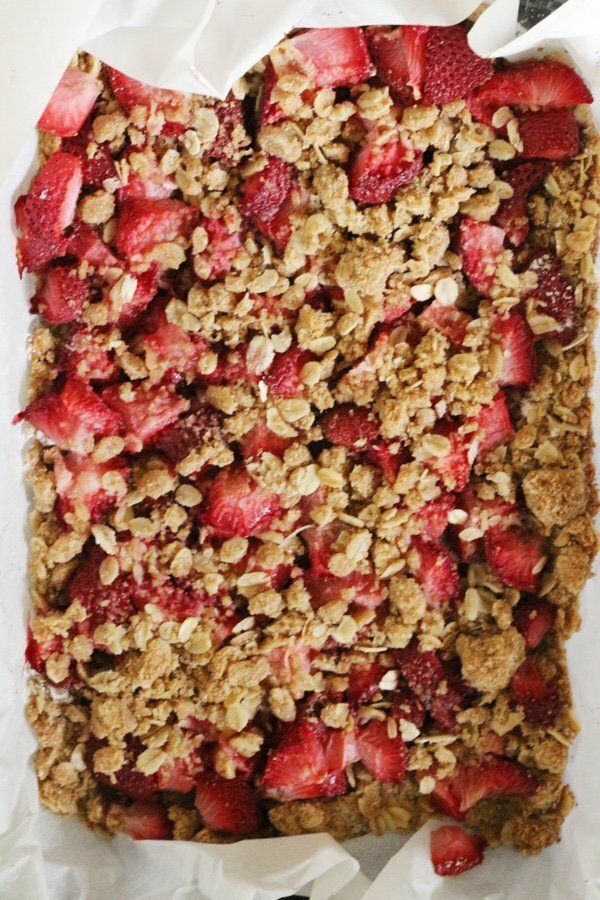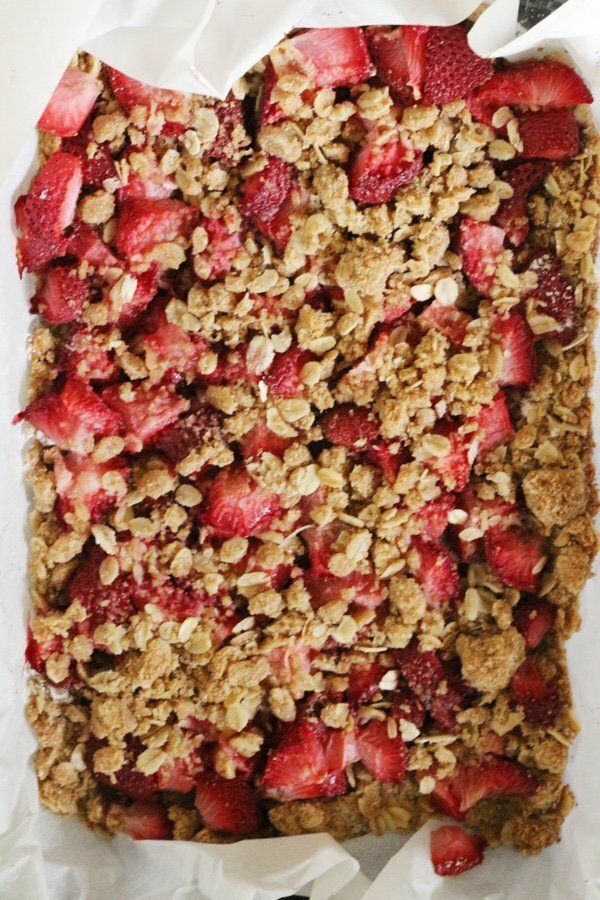 Healthy Strawberry Oatmeal Bars Recipe

Makes 16 small bars

Ingredients
1 cup rolled oats
¾ cup white whole wheat flour
1/3 cup light brown sugar
½ teaspoon ground ginger
1/4 teaspoon salt
6 tablespoons unsalted butter, melted
2 ½ cups diced fresh strawberries (about 1 pound)
1 teaspoon corn starch
¼ lemon
2 teaspoons sugar

Instructions
Line a 11x7 casserole with parchment paper. Heat oven to 375 F. In a medium bowl, combined oats, flour, sugar, ginger, and salt. Mix in melted butter and mix until a crumble forms. Reserve ½ cup of crumble and press the rest into the casserole. Add half the strawberries and sprinkle with corn starch and 1 teaspoon sugar and squeeze the lemon slice over the berries. Add the rest of the berries, sprinkle with sugar and the ½ cup crumble.
Bake for 30-40 minutes until the crumble is slightly browned. Allow to cool and slice into squares.
Nutrition Facts
For one bar = 97 calories, 4.8 g fat, 2.8 g saturated fat, 12.6 g carbohydrates, 4.8 g sugar, 1.6 g protein, 1.5 g fiber, 67 mg sodium, 4 Purple, 4 Blue, 3 Green SmartPts
Points values are calculated by Snack Girl and are provided for information only. See all Snack Girl Recipes
Other posts you might like:
---

I love strawberries and these are my best strawberry recipes for spring......
---

Before you freak out, these easy strawberry shortcake cupcakes are not your average cupcake.....
---
---
Get Free Email Updates! Yes please!
---