Homemade Granola: A Small Cupful of Goodness
I make this granola often because I love it. I developed this recipe for my book because I wanted to give readers an alternative to boxed cereal.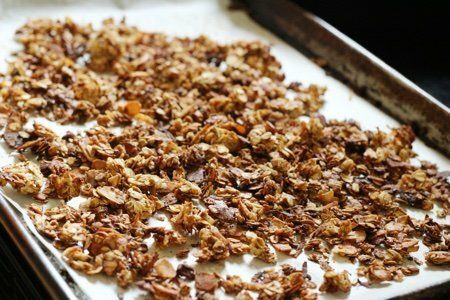 On Saturday, I attended an author event at the Springfield, MA main library. I always bring this granola to offer to unsuspecting participants. You would not believe the looks I get as I attempt to hand out my granola. Many people question my sanity as they would much rather have chocolate.
A tall, friendly African-American man in a plaid shirt stopped at my table and I handed him a cup of my granola. I held my breath as he tasted it. He munched. Then a big smile crossed his faced and he said, "This is a cup full of goodness. Are you selling it?"
Ha! Alas, I was selling my book with the granola recipe in it. He walked away and later returned to buy a copy.
This recipe also inspired a journalist from the Washington Post to e-mail me – frantic because she had forgotten my book at home and was on vacation. Her kids wanted the granola. Wow!
Yes, it takes more time to make this granola than opening a box of cereal but it tastes really good and fresh. I sprinkle mine on yogurt or toss some in a bag for a snack.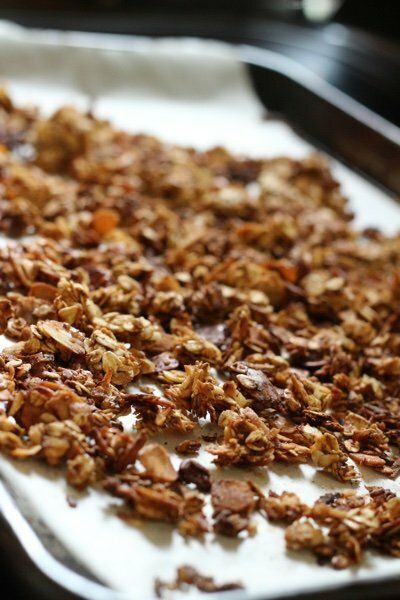 Do you have a homemade granola recipe that works for you?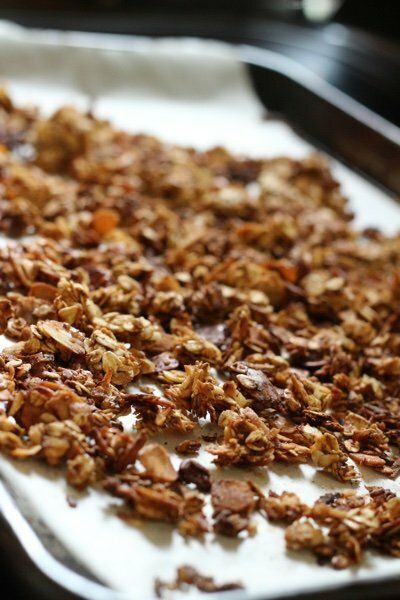 Bake and Take Granola Recipe
reprinted from Snack Girl to the Rescue!
Makes 2 cups, ¼ cup per serving
Ingredients
1 cup rolled oats (not instant)
½ cup coconut flakes, sweetened or unsweetened
½ cup sliced almonds
¼ cup unsweetened applesauce
2 tablespoons dark brown sugar
2 teaspoons vanilla extract
1 teaspoon ground cinnamon
Instructions
Preheat the oven to 375F. Line a rimmed baking sheet with parchment paper. Mix the oats, coconut, almonds, applesauce, brown sugar, vanilla, and cinnamon in a large bowl. Spread onto the baking sheet.
Bake for 10 minutes, remove from oven, and stir. Bake for another 10 minutes or until lightly browned and crunchy.
Let cool for 10 minutes, then portion into small plastic bags or storage containers. As long as the container is sealed, the granola will stay crunchy for 2 weeks at room temperature.
Nutrition Facts
¼ cup using sweetened coconut is 108 calories, 4.9 g fat, 1.6 g saturated fat, 13.9 g carbohydrates, 5.3 g sugar, 2.7 g protein, 2.4 g fiber, 14 mg sodium, 4 SmartPts
Points values are calculated by Snack Girl and are provided for information only. See all Snack Girl Recipes
---
$22.48 Buy on Amazon.com
As an Amazon Associate I earn from qualifying purchases.
---
---
Get Free Email Updates! Yes please!
---