Hotel Breakfast Buffet: A Survival Guide
The hotel breakfast buffet is in the smallest motels and the biggest chain hotels. Since it is often included in the price of the room, I tend to search for a healthy breakfast at the buffet.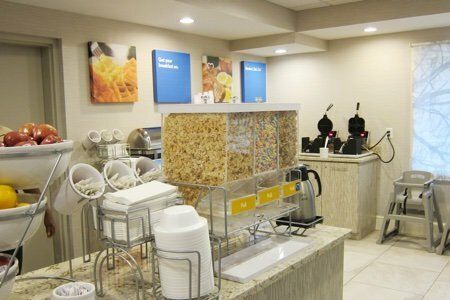 I love writing about breakfast (and eating it). Last month, I featured my favorite grab and go breakfast ideas.
It is a lot harder to eat healthy without my fridge and kitchen and hotel breakfast buffets are a difficult challenge because they feature food like this: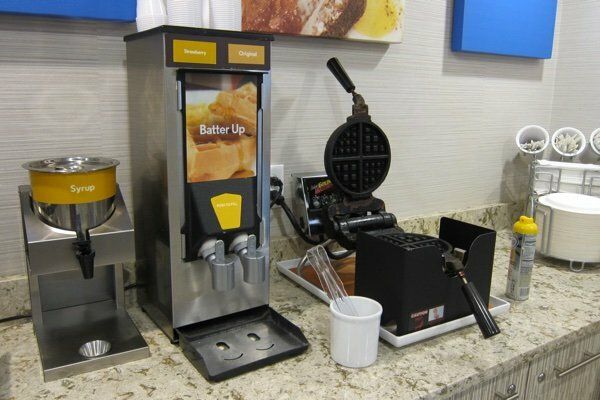 What? Make you own waffles?!! How fun is that? My kids, of course, love this option as sometimes a hotel chain (I am looking at you Quality Inn) includes whipped cream, chocolate syrup, and Oreo bits to put on the waffles.
Not kidding.
Let's just say, that this is not a healthy choice and leave it at that.
Here is another popular option: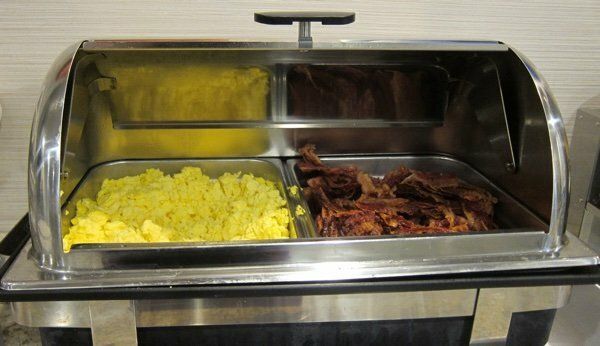 Bacon is considered one of the least healthy foods you can eat (nitrates, sodium, fat) so that is easy to rule out but what about the scrambled eggs?
Eggs are a great source of protein and I would say, "Go for it!" except that these are powdered eggs and the texture and flavor are very strange. I would call these "egg like" and every time I put them on my paper plate – I regret it.
I did see my fellow Comfort Inn customers making egg their own "Egg McMuffins" with the eggs, bacon, and English muffins. You could do worse!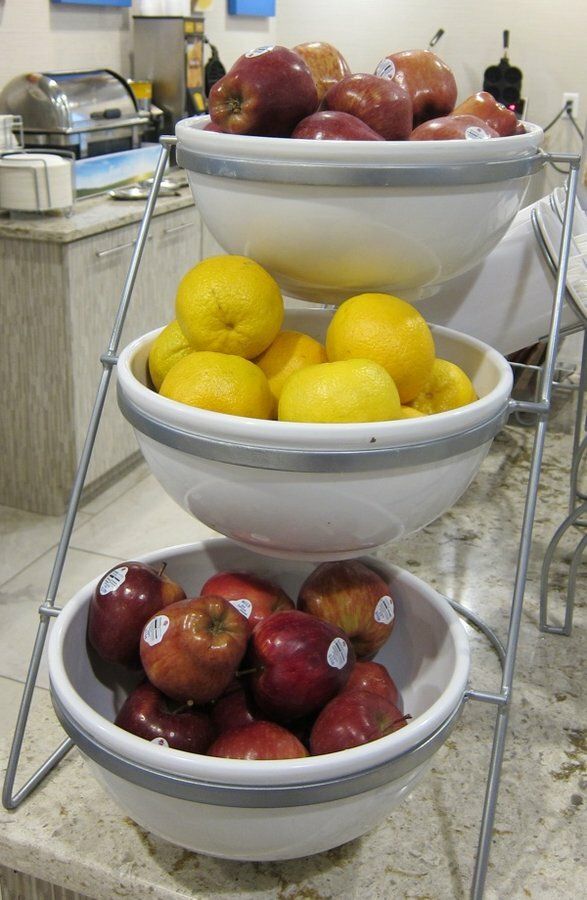 If you are lucky, there is a fruit stand like this one. I wish they didn't stock the "Red Delicious" apple variety because I find these to be either mushy, tasteless or both. I almost always shove a piece of fruit in my purse for later (but I don't think you are supposed to do that).
I happen to love whole grain toast and peanut butter for breakfast. The Comfort Inn I was staying at stocked this: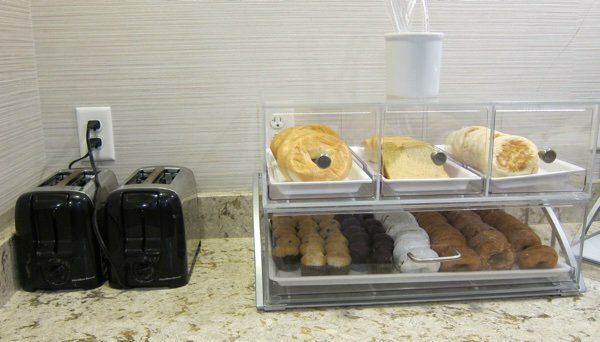 Ahem, where is the whole wheat bread? I went with the English muffin (and they did have peanut butter) so I made due. I wonder if they think people are allergic to whole grain bread.
This was a good surprise: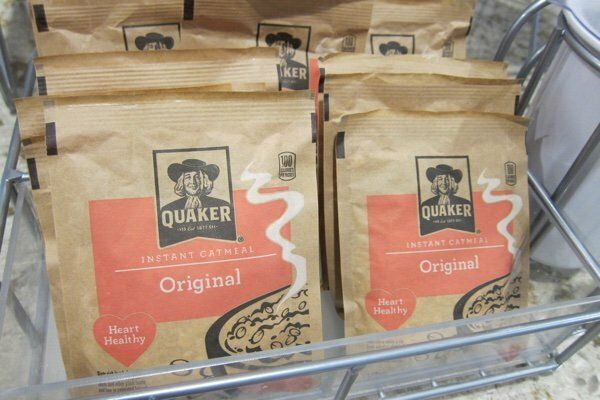 Usually, they have the oatmeal packets with a ton of sugar added. This option had no sugar added! They had brown sugar and raisins to add to the oatmeal (and hot boiling water).
You could make a pretty healthy breakfast with the oatmeal, apple chunks (fun with plastic knives!), raisins, and peanut butter.
If you keep looking, you can find yogurt and eggs in the mini fridge. Usually the yogurt is packed with sugar but at least they had Oikos (which has more protein than many options).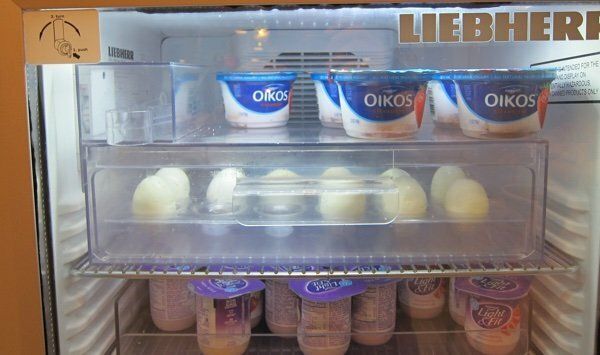 The hard boiled eggs are peeled which freaks me out a bit. The eggs do taste a bit like the inside of the fridge.
You can also find sugary cereal, corn flakes, and Raisin Bran at the buffet.
Every buffet is a little different but I would look for:
Whole grain toast, peanut butter, and hard boiled eggs
Fruit, yogurt, and no sugar added cereal
Oatmeal, raisins, fruit, and peanut butter
What have you found at the hotel breakfast buffet? What do you like or dislike? Please share.
Other posts you might like:
---

Grab and go breakfast ideas are a specialty of mine because I am usually running around with my hair on fire in the morning.....
---