How to Cook Tilapia from Frozen
Do you know how to cook tilapia from frozen? Would you want to?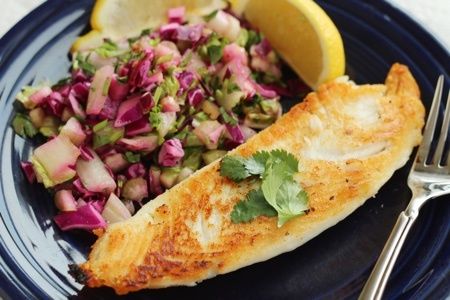 Tilapia is the fourth most-consumed seafood in the USA (behind shrimp, tuna, and salmon) but I have avoided it after the first time I tried it. Years ago, I brought home tilapia and sauteed it with some butter and it tasted like dirt.
I can tell you that I didn't want to repeat the experience so I haven't bought it for a long time. But, since I read about food for a living, I caught an article that said new farming techniques have improved the quality of the flavor.
Since then, I created this pan fried recipe and a baked tilapia from frozen recipe.
Also, farmed tilapia is a best choice from Seafood Watch supported by the Monterey Bay Aquarium and I like my fish to be sustainable.
The best choice is tilapia from Canada, Ecuador, Peru, & USA. Good alternatives include tilapia from Colombia, Honduras, Indonesia, Mexico & Taiwan. Seafood Watch says to avoid tilapia sourced from China.
Tilapia costs much less per pound than your average fish so I decided to give it another go.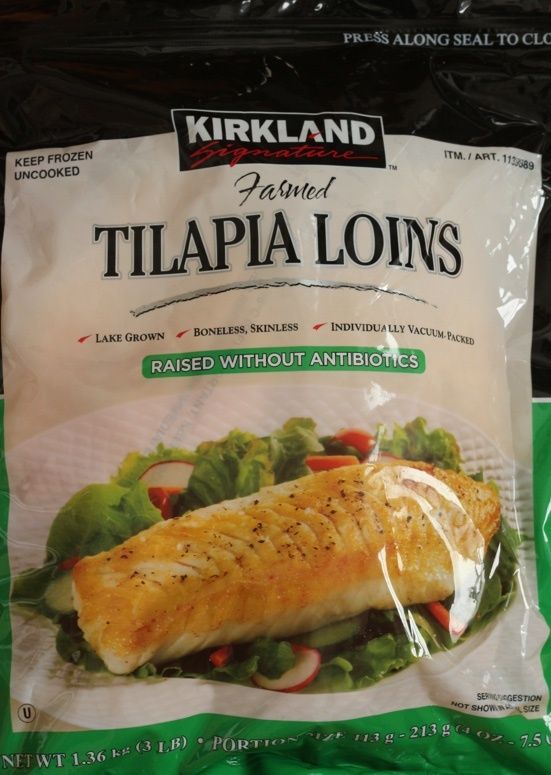 This bag from Costco was about $8 per pound and the fish was from Indonesia. I love how they freeze the fish in small quantities so I can cook or thaw just want I want.
I like to cook my fish from frozen like my how to cook frozen salmon without thawing in the oven post and my how to cook salmon from frozen post because I always forget to take it out of the freezer.
Call me forgetful!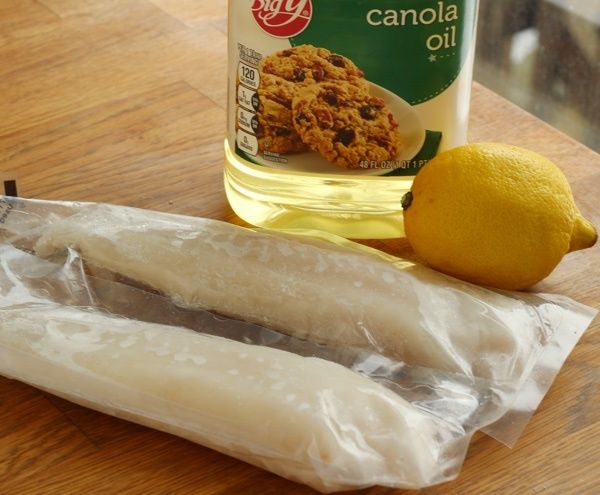 The good news is that if you remember to thaw your tilapia - this recipe also works.
First, you rinse off a layer of ice with warm water and then salt the fillets on both sides.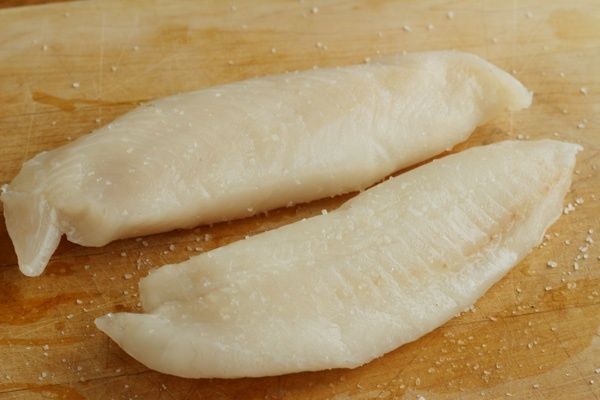 Then, you heat some vegetable oil in a non-stick skillet up to very hot. It should be almost smoking because the fish will stick if you don't cook it at a high enough heat. Trust me, I tried it and it was a mess (even in my non-stick pan).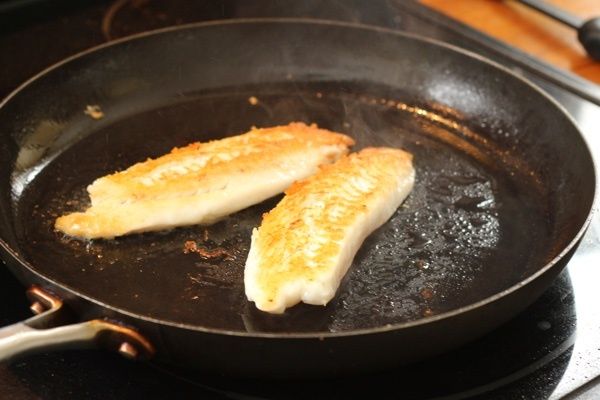 Then you cook for 3 minutes a side and test to ensure it is done. I love how the high heat allows you to form a crunchy crust on the fish (almost like deep fried).
But, what about the taste? It was totally different!! It was sweet, fresh, and not very fishy. Tilapia is a great source of low fat protein and I now recommend it.
Have you tried to cook tilapia from frozen? How did you do it? What do you think of tilapia?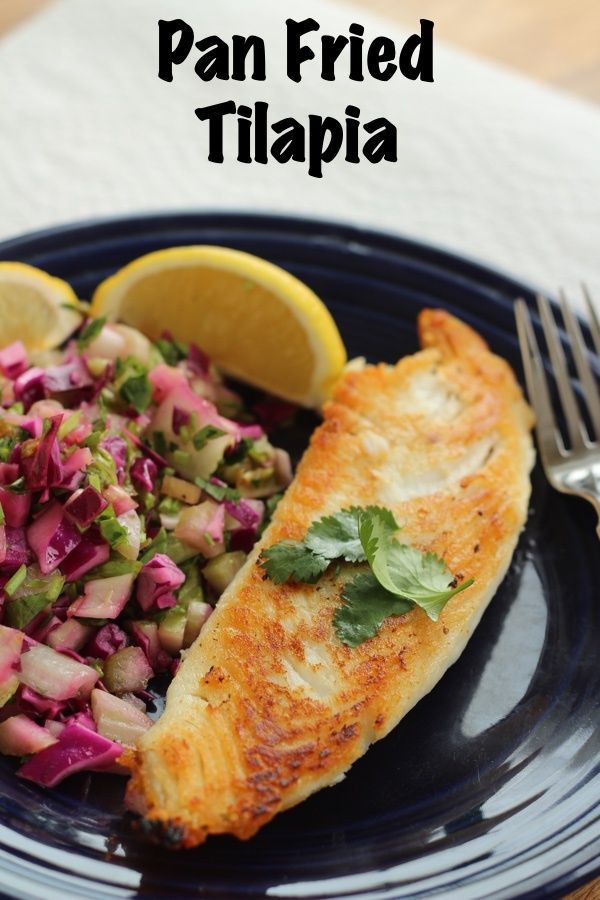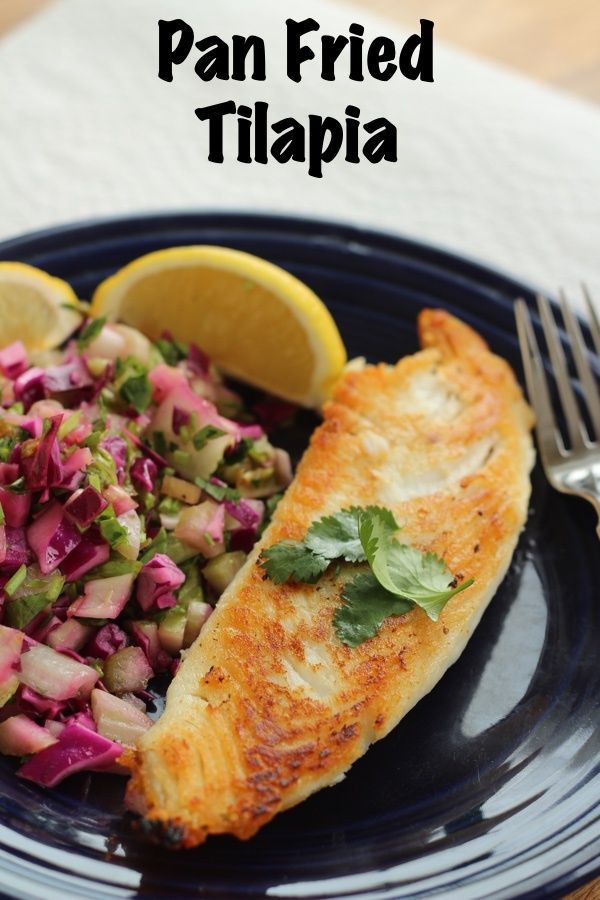 How to Cook Tilapia from Frozen Recipe

Makes 4 tilapia loins

Ingredients
4 skinless, frozen tilapia loins (about 5 ounces each)
2 tablespoons vegetable oil
lemon wedges for serving

Instructions
Rinse tilapia under warm water to remove a thin layer of ice. Place on a cutting board and lightly salt both sides of the fish. Heat oil in a large non stick skillet until almost smoking. Add fish and tilt skillet to ensure oil is underneath the flllet. Cook for 3 minutes until golden brown and flip over. Cook for 3 minutes until second side is golden brown and the fish is 135 F.
Enjoy with lemon wedges.
/For one fillet of tilapia = 170 calories, 8.8 g fat, 2.3 g saturated fat, 0 g carbohydrates, 0 g sugar, 22.9 g protein, 0 g fiber, 131 mg sodium, 2 Freestyle SmartPts
Points values are calculated by Snack Girl and are provided for information only. See all Snack Girl Recipes
Other posts you might like:
---

How do you cook salmon from frozen without thawing in the oven? Almost exactly the same way you would cooked thawed salmon....
---

I happen to love salmon but I forget to take it out of the freezer for dinner. Does that happen to you? I am going to help you out because I have learned how to cook salmon from frozen.
---
---
Get Free Email Updates! Yes please!
---