How to Organize Your Deep Freezer
If you have a deep freezer (AKA a chest freezer) it is important to organize it.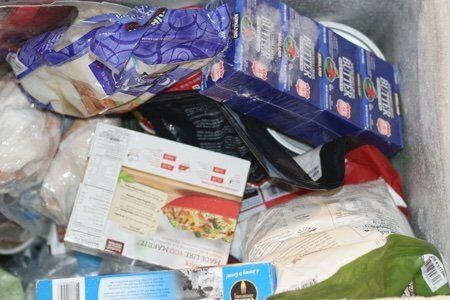 As you can see from the photo above, my freezer was a mess and I couldn't find anything (which led me to try to figure out the best way to use it).
My chest freezer is a GE 7.0 cubic feet chest freezer and it costs about $230.00. The freezer is incredibly energy efficient if you keep it full and it saves me money.
I precook meals that I can store there and buy food when it is on sale (and store it until I want to eat it).
For example, I stock up on frozen fish because I learned how to cook salmon from frozen in December.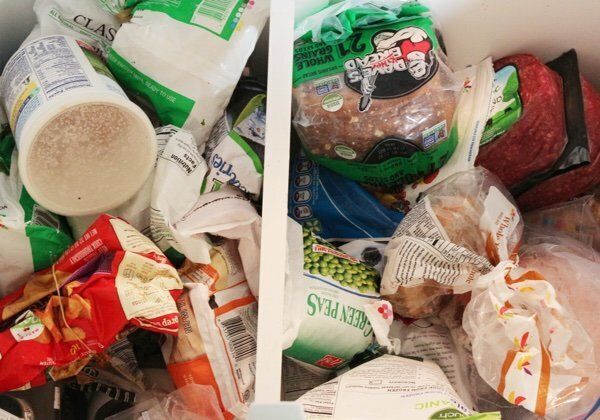 The upstairs freezer in the bottom of my fridge was also incredibly disorganized (see above). I lost it and finally committed to a solution. I knew that milk crates would be perfect but I wasn't going to steal any (like I did in college).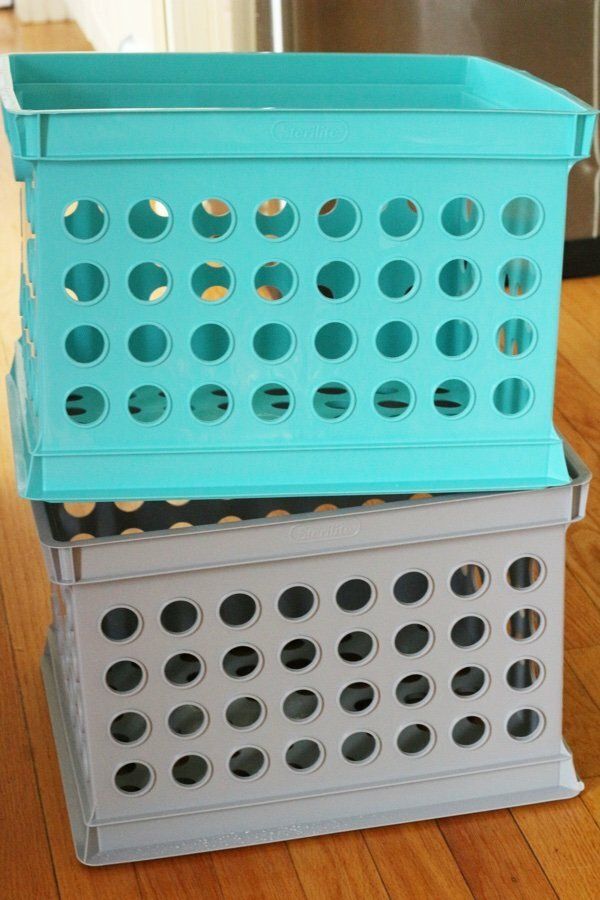 These Target crates are PERFECT for my 7.0 cubic foot freezer.
You can find these milk crate storage bins in a variety of colors and they cost a whopping $3.49. Their dimensions are 10.500 inches H x 13.625 inches W x 15.5 inches D.
I used three of them in the freezer because you can't stack 4. There is a space for the motor that would block four crates.
After spending $11, I got to work on tossing old food and assessing what I actually have.
Now how to organize it all?
I decided to make categories:

1. Frozen fruit and vegetables
2. Meat and fish
3. Premade foods (such as frozen potstickers and my own chili)
4. Bread and staples
5. Desserts

I put the things that I use the most – frozen fruits and vegetables, and bread, and food that I was going to eat very soon – in my freezer upstairs.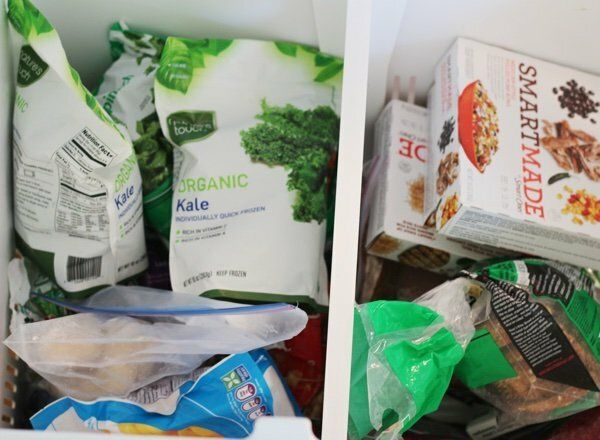 Then, I got to work. One crate with meat and fish went deep into the freezer and on top all of the food that I use the most. Viola!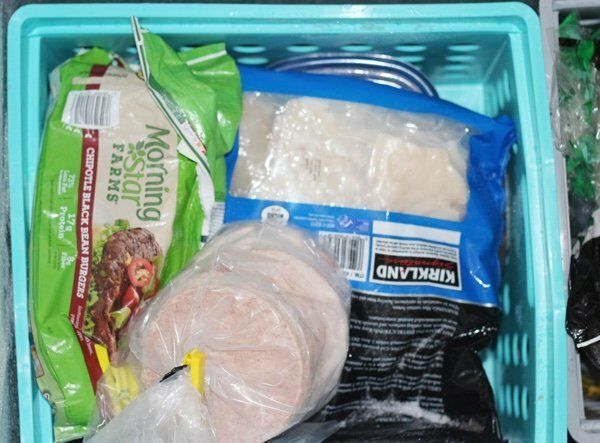 Now, when I want something from the bottom all I have to do is lift out a crate to get it.
Tip – I hid the desserts where I couldn't see them every time I opened the freezer. They are tucked away on the top shelf of the upstairs freezer next to the ice. My kids can get to them – but I will (hopefully) forget that they are there (I'm thinking of you Klondike Bar).
Have you organized a deep freezer? How did you do it? What are your categories?