Chicken Breast Can Be Awesome
My partner hates chicken breast (at least he used to hate chicken breast).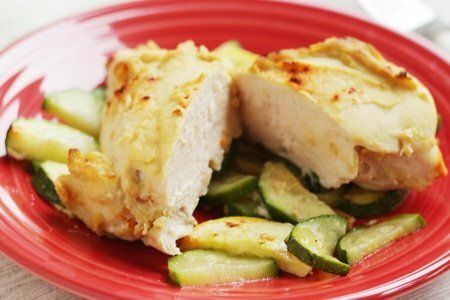 I am not the biggest fan of chicken breast but it is one of those lean meats that are on the "good" list versus hot dogs that are on the "bad" list. Man, I do love me a good hot dog and if faced with a choice between the two – I am going to choose hot dog.
Chicken breasts have to be cooked with love or they turn out dry and tasteless. This recipe uses hummus both a flavoring agent and a seal against dryness. The squash below makes this a one pan meal that you can whip up in no time.
Here is the pan: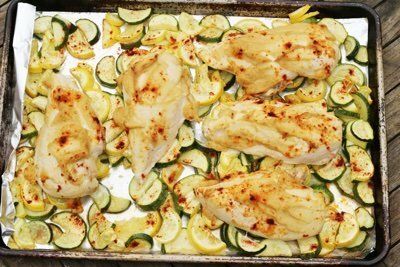 This did well in my house. Everyone liked the garlicy spread applied to the chicken and thought it was super tasty.
I loved it and it might even replace a hot dog some day (though I can't see them serving this at a major league ball park any times soon).
If you try it, please come back and tell me how you liked it!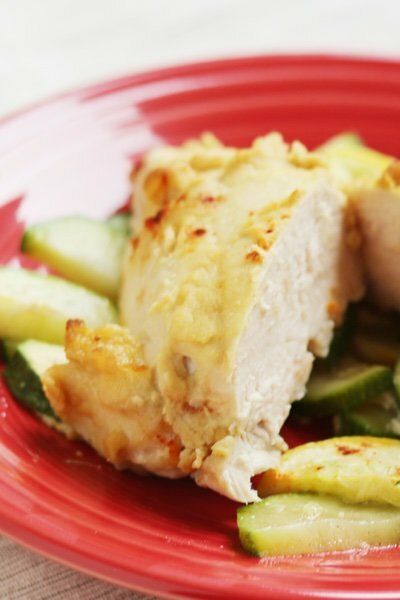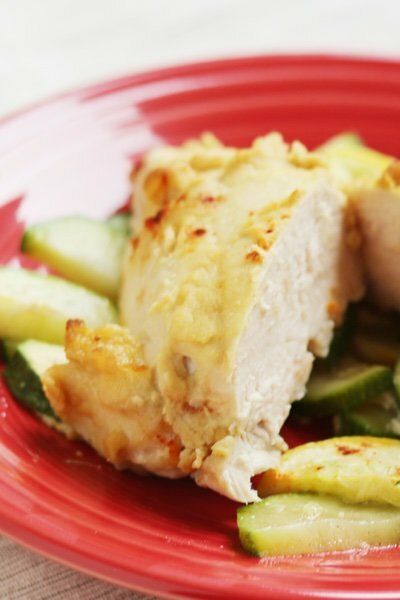 Hummus Baked Chicken Recipe
Makes 5 servings
Ingredients
5 boneless, skinless chicken breasts
3 medium zucchini, sliced
3 medium yellow squash, sliced
1 tablespoon olive oil
½ cup hummus
Smoked Paprika (optional)
Instructions
Preheat oven to 450 degrees. Line a rimmed baking sheet with aluminum foil to aid in clean up.
Toss the zucchini, yellow squash and olive oil in a medium bowl and season with salt and pepper. Layer onto the baking sheet.
Dry the chicken breasts and lay them on top of the squash. Using a spoon spread hummus on the breasts making a thick layer. Dust on smoked paprika.
Bake for 25 minutes until chicken is cooked and squash is tender. Serve immediately.
Nutrition Facts
One 6-ounce breast and vegetables is 316 calories, 11.7 g fat, 3.1 g saturated fat, 11.4 g carbohydrates, 4.1 g sugar, 42.8 g protein, 4.1 g fiber, 179 mg sodium, 8 Points+
Points values are calculated by Snack Girl and are provided for information only. See all Snack Girl Recipes
Other posts you might like:
---

This is my mug shot of a rotisserie chicken. As you can see, I didn't shoot its best side.
---

There seem to be a never-ending source of recipes that use "cooked chicken"....
---
---
Get Free Email Updates! Yes please!
---