Kodiak Pancakes Recipe: A Delicious Upgrade
This Kodiak pancakes recipe does not follow the recipe on the box. Why? Because it is boring!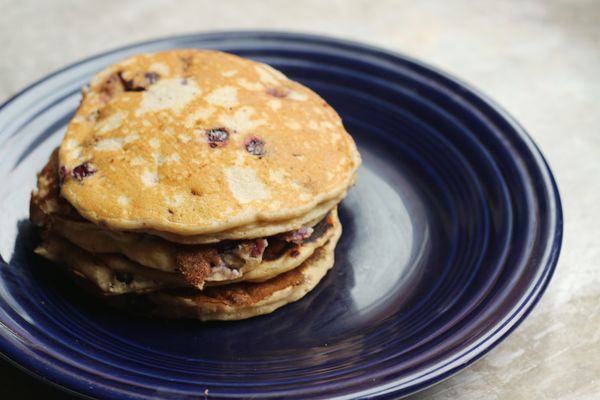 My kids won't eat the 100% whole grain Kodiak cakes original recipe because they say it "tastes like cardboard". I can't entirely disagree that they are a bit flat and brown.
Kodiak Cakes is a rare pancake mix that is 100% whole grain and only has 3 grams of sugar for three pancakes.
But, I like whole grain pancake mix because it makes my life easier. Also, they sell this in big boxes at Costco so I have a ton of this stuff.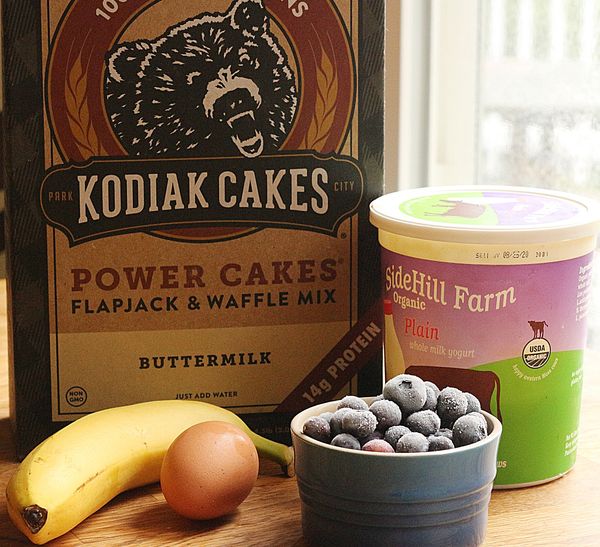 I made a Kodiak Cakes muffin recipe that my family enjoyed and was super easy.
Time to upgrade the pancakes! I went for the obvious by adding frozen (thawed) blueberries because everyone loves blueberries in their pancakes.
I added an egg, yogurt and a banana. I love yogurt in my pancakes because it gives them a sour flavor (kinda like sourdough bread).
The original Kodiak pancakes recipe calls only for water so I changed it quite a bit.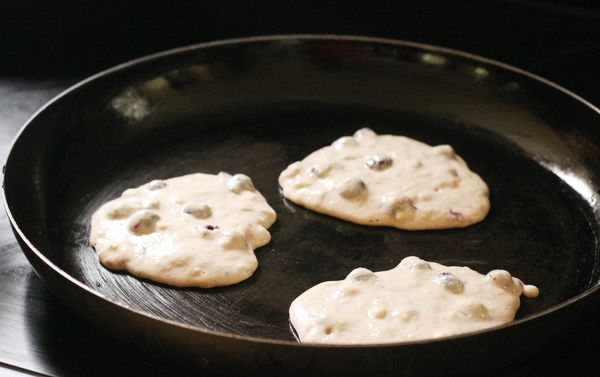 How did they turn out? They didn't taste like cardboard! Kodiak pancake mix is the perfect 100% whole grain mix to upgrade. When you add yogurt and banana they become fluffier and less like cardboard.
My kids are still home all the time because school is online so they demanded that I make more after I developed these for Snack Girl. There I was stuck making pancakes for an hour (probably about 10 minutes but it felt like an hour).
My kids are teenagers so I don't usually cook them breakfast as they wake up at noon (and they can make their own pancakes). I know I am a cranky mother but they have to learn how to cook for themselves. They both can do quite a lot in the kitchen.
The banana and blueberry ensures these are sweet enough to not need syrup. Have you made anything with the Kodiak Cakes pancake mix? What did you make?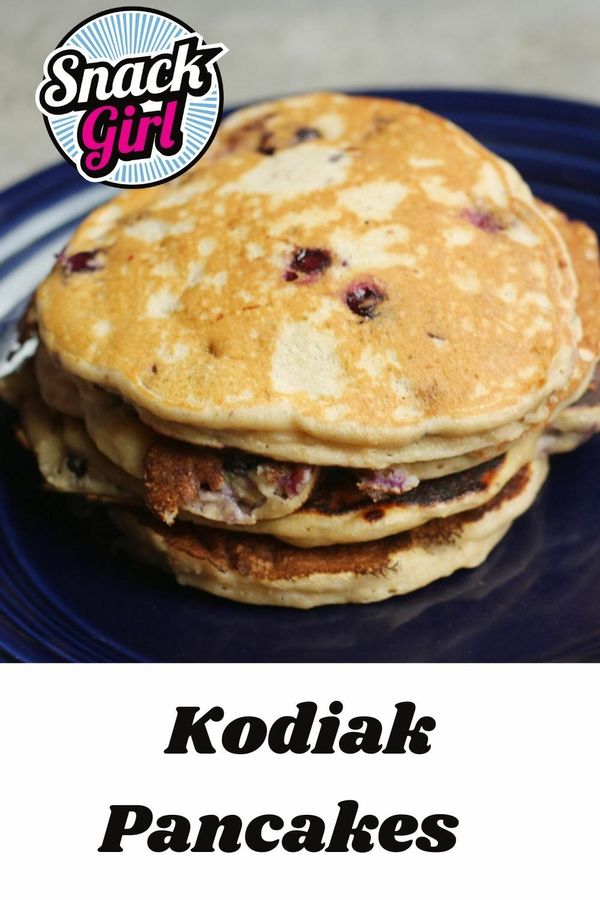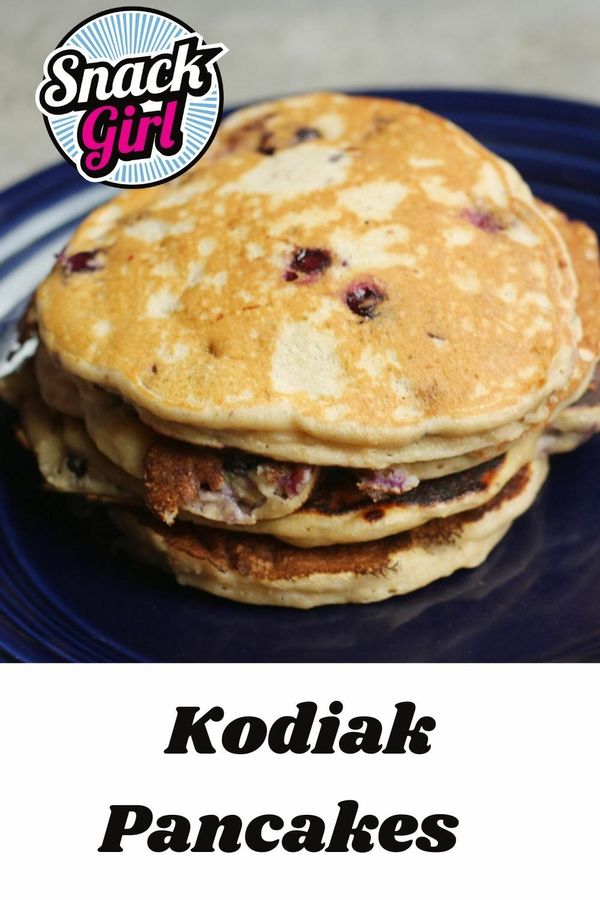 Kodiak Pancakes Recipe
Makes 7 pancakes
Prep time: 5 min
Cook time: 5 minutes

Ingredients
1 medium banana
1/2 cup plain yogurt (nonfat, low fat, or whole milk)
1 large egg
1 cup frozen blueberries, thawed with juice
3/4 cup Kodiak Cakes pancake mix
2 tablespoons water

Instructions
In a medium bowl, mash the banana with a fork until almost a liquid. Add the yogurt, egg, blueberries with juice, pancake mix and water. Mix well.
Heat a nonstick griddle or frying pan over medium-high heat. Grease the pan with non-stick spray or a small part of butter to keep the pancakes from sticking. Using a ladle, pour small circles of batter in the pan. Cook for a few minutes, until bubbles from on top of the pancakes. Flip the pancakes and cook until firm.
Eat hot, warm, room temperature or cold.
Nutrition Facts
One pancake = 96 calories, 1.6 g fat, 0 g saturated fat, 18.1 g carbohydrates, 6.0 g sugar, 2.3 g protein, 2.6 g fiber, 125 mg sodium, 2 Green, 1 Blue, 1 Purple WW SmartPts
Points values are calculated by Snack Girl and are provided for information only. See all Snack Girl Recipes
Other posts you might like:
---

This Kodiak Cakes muffins recipe is a Weight Watcher's hit - but it should be an "everyone "hit because it is a great recipe.....
---
---
Get Free Email Updates! Yes please!
---