A Light Gluten-Free Cookie for Cookie Season
Do you have a party where everyone brings their favorite cookies and recipes?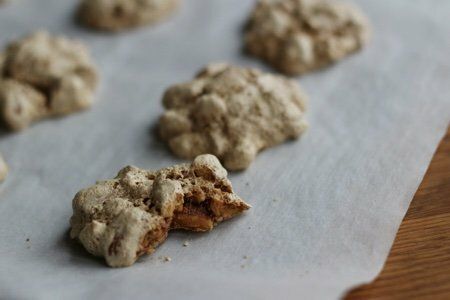 I have heard about such shindigs but no one has invited me to one. Perhaps they are worried that I will show up with carrot sticks or kale cookies.
Below is one of my very favorite cookie recipes. I used egg whites to make a meringue and then folded in some chopped almonds. The nutmeg makes this cookie more adult – and wonderful with coffee or tea.
They are super easy to make if you have a stand mixer. If not, a hand held mixer will work – but you will have to hold the ingredients in one hand and slowly pour while you mix with the other hand until the egg whites are stiff.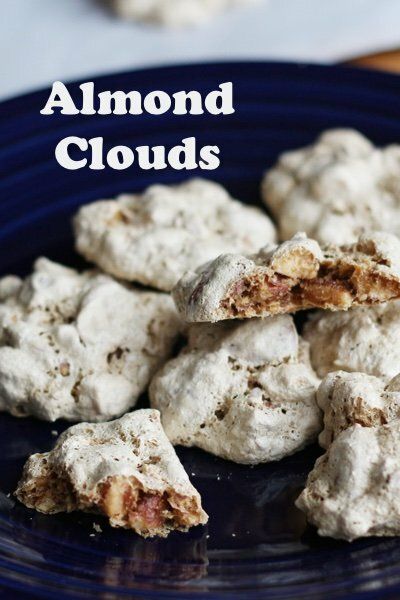 Please share your favorite cookie recipes below.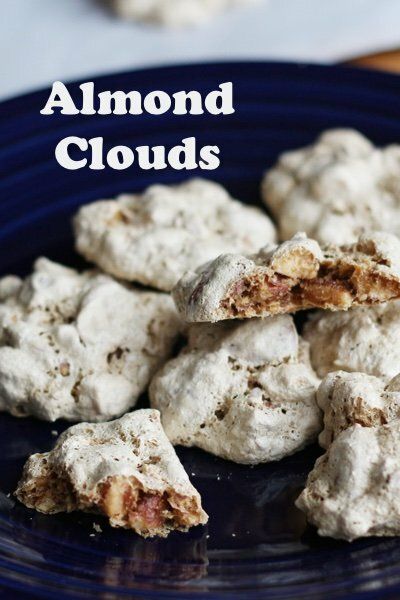 Almond Clouds Recipe
Makes 40 cookies
Ingredients
2 large egg whites
¾ cup brown sugar
¼ teaspoon salt
½ teaspoon nutmeg
1 teaspoon vanilla extract
2 cups chopped almonds
Instructions
Preheat oven to 250 F. Line 2 cookie sheets with parchment paper. Using stand mixer with a whisk attachment or a hand held mixer, beat egg whites until starting to get fluffy.
Slowing drizzle the brown sugar, salt, and nutmeg in the bowl while you continue to whisk. When the batter is stiff (like cookie batter), gently fold in the vanilla and almonds.
Drop cookies using a spoon onto the cookie sheets in rows of five (each cookie sheet should fit 20 cookies – they do not spread). Bake for 20 minutes.
Allow to cool and enjoy!
Nutrition Facts
One cookie is 39 calories, 2.4 g fat, 0.0 g saturated fat, 3.7 g carbohydrates, 2.9 g sugar, 1.2 g protein, 0.6 g fiber, 19 mg sodium, 1 SmartPts
Points values are calculated by Snack Girl and are provided for information only. See all Snack Girl Recipes
Other posts you might like:
---

I have to bring cookies to my club once a year and I feel the pressure....
---
---
Get Free Email Updates! Yes please!
---