The Squash That You Need To Try
I must confess to a certain dislike of squash. The season is NOW and the fresh squash is rolling in around here so I am trying to change my bad attitude.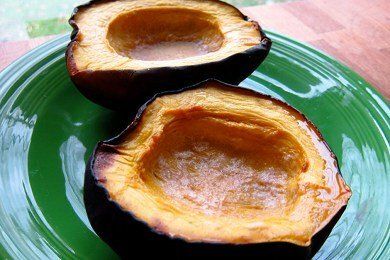 Acorn, butternut, delicata, spaghetti, calabaza, and kabocha, are names of squash varieties that I can pick up for ONE dollar per pound or LESS from my local farmers.
Butternut squash is one that I usually like so I have developed two easy ways to prepare it. Slow cooker butternut squash is so easy and makes it fast to peel. If you don't have a lot of time, you can try my best way to prepare butternut squash which features a microwave.
What to do when wanting to try a new squash? I decided to take on acorn squash because it is so freakin' cute! Check these babies out: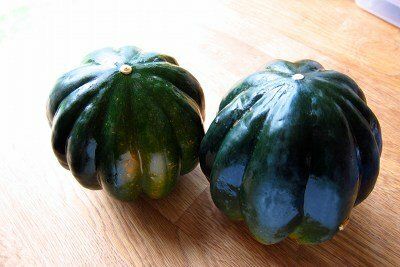 I decided to use - butter and sugar - for roasting some acorn squash. You can't really go wrong when trying to get something to taste good if you are using butter and sugar.
An ENTIRE acorn squash (without butter) will only set you back 172 calories and you get 32% of your daily value of Vitamin A, 17% of your daily value of Iron, and 79% of you daily value of Vitamin C.
These squash are nutritional powerhouses and if you can start to love them - they are SO easy to cook and cheap. Adding a little butter and sugar isn't going to ruin all that Vitamin C and iron – in fact, it will help you eat more of it - which is a good thing.
My kids hated my roasted acorn squash. I thought the butter and sugar would do the trick. oh well.
But my husband and I loved it! Yes, this tasted like pie to me and I couldn't get enough.
Have you tried acorn squash?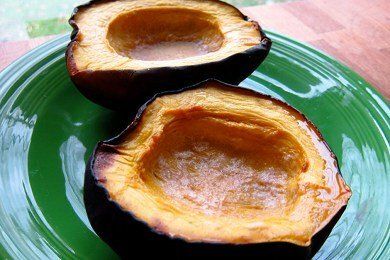 Roasted Acorn Squash Recipe

(makes 4 servings)
2 medium sized acorn squash
2 tablespoons butter
2 tablespoons light or brown sugar (or maple syrup)
salt and pepper to taste

Heat oven to 400F. Cut squash in half and scoop out seeds. Mix butter and sugar and brush the inside of the squash with the mixture. Add salt and pepper to taste. Place on a baking sheet and roast for one hour until tender. Serve hot or room temperature. Enjoy!
For one half acorn squash = 154 calories, 6.0 g fat, 3.7 g saturated fat 26.9 g carbohydrates, 4.4 g sugar, 1.8 g protein, 3.2 g fiber, 49 mg sodium, 6 SmartPts
Points values are calculated by Snack Girl and are provided for information only. See all Snack Girl Recipes
Other posts you might like:
---

Do you know the best way to prepare butternut squash? The techniques are a matter of opinion, but using the microwave makes the peeling and cubing of this tough squash an easy job....
---

Slow cooker butternut squash is an amazingly simple way to prepare butternut squash without having to do hardly anything....
---
---
Get Free Email Updates! Yes please!
---