How To Love Your Body
Have you taken a good luck at your body lately? How do you feel about it?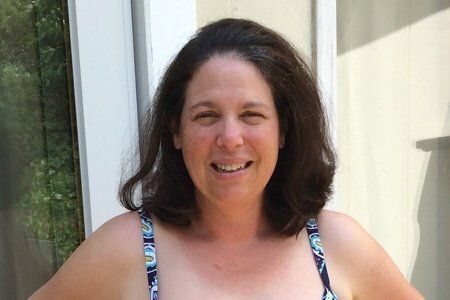 There are a bunch of women out there who love their bodies and are sharing their feelings with the world. Brooke (see: Why This Woman is A Hero) stood up to Shape magazine when they told her to put a shirt on. I found her very inspiring.
Taryn Brumfitt, a mother from Australia, has started her own Body Image Movement with a photo of her naked body with the private parts covered.
Here is one that I love: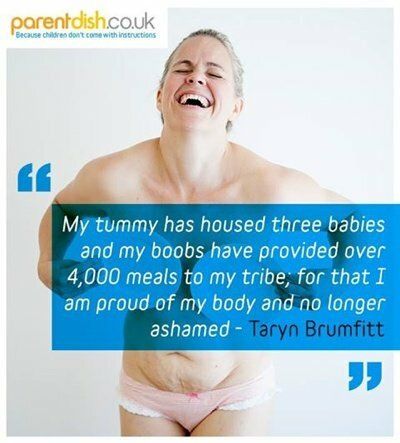 I admire these women SO MUCH that I decided to join them and share a photo of my body on a media outlet (Snack Girl). It is time for me to come out as someone who loves her body with all its imperfections. I even love my imperfections because I earned them!
The first problem was how to do it. I am too conservative a person to have a photo taken of myself in underwear so I decided on a bikini.
I went to the my local JC Penney to purchase one and found I couldn't fit in any of them. You see my upper story (ahem) is quite large and the bikinis I found were a bit like wearing ½ a Kleenex over my boob – not gonna work.
Enter Lands' End which sold a bikini top with a D cup – thank you!!
When it arrived, I ran to try it on. My son immediately reacted, "Mom, take THAT off. You cannot wear that."
"Why, honey?" (I was watching my husband's approving smile.)
"Because only teenagers can wear those."
My daughter (surprisingly) came to my rescue, "That's not true! Remember that beach in Connecticut? All sorts of people were wearing bikinis."
What my son had noticed is that at our town beach the mothers are all wearing a "burka style" swimsuit and the teenagers are in bikinis.
I am 44 and I have two kids. Take THIS town beach:
I love my body. I have tree-trunks for legs and soft curves. I have birthed two children, walked many miles, and hugged many a friend with this body. My body has been evaluated by my doctor and deemed healthy – year after year – since I began to eat better food and exercise more.
What else could you ask for?
Wait! I know –ROCK HARD ABS.
Maybe some people aren't meant to have rock hard abdominal muscles. Like me or Taryn or Brooke.
Forty-five percent of women and 23% of men in healthy weight range think they are overweight. Why? - Because we have become focused as a nation on one type of body (rock hard abs, thin legs, thin arms, etc.) being the ideal.
Many different body types are healthy and beautiful.
Get over yourself and love your bumps and your lumps. If you are loving your body and honoring it by taking care of it, you are going to feel like a million bucks.
On a side note, this bikini has become my favorite bathing suit, though I am still feeling a bit shy because my skin is SO white. It fits me better than any one piece because I can get two different sizes (one for the top and one for the bottom).
After all the lovely comments - I am putting up the link to the bikini here (and it is discounted!): Women's Paisley Bikini. Seems I have become a swimsuit model! (new career?). I am not affiliated with Lands' End - simply a happy customer.
Do you love your body? Please share.