Low Carb Chicken Vegetable Soup
Looking to reboot your eating habits? This low carb chicken vegetable soup is for you.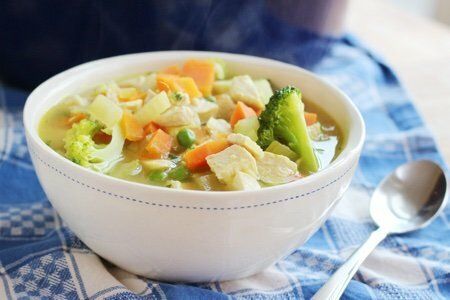 This is the time of year for soup and the good news is that you can pack it with vegetables and still have the comforting food. Soup is what I crave right now with the snow on the ground and the wind blowing painful gusts of cold air in my face.
I love this soup because everyone will eat it and they won't complain about the celery or broccoli. I get seriously annoyed with all the grumpiness that vegetables generate with children. I called this "chicken soup" and no one said a word.
I featured a Slow Cooker Sausage Gnocchi soup last week and another favorite of mine is my Mexican Chicken Soup.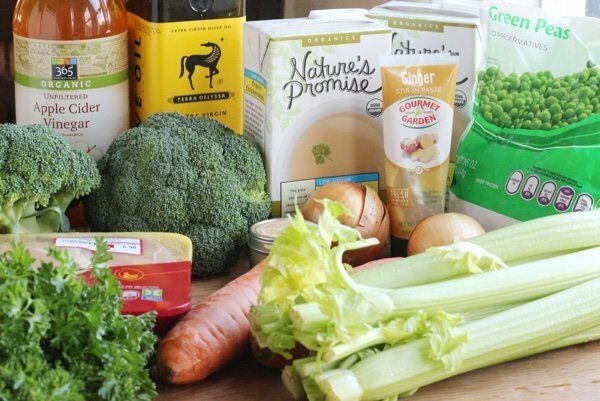 I didn't add any noodles or rice because this soup has so many vegetables that you don't miss them.
The addition of ginger and turmeric create a wonderful flavor pop. I love the spiciness of ginger in the winter. My new "ginger" find is a tube that you can find in the produce section. Just squeeze out some minced ginger when you want to add some to your food – so easy!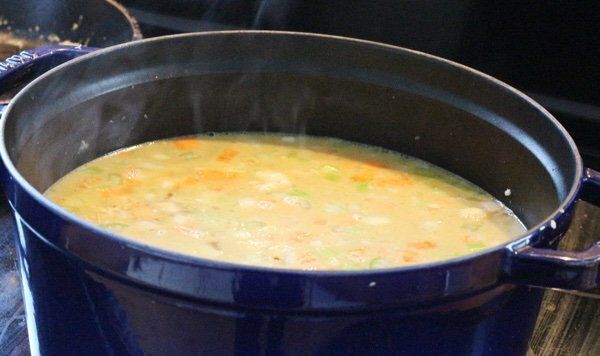 After you sauté onions and garlic – your house smells so delicious! I love coming home to that smell. This soup makes many servings so you can pack it for lunch or freeze it for another time. The ginger is not overpowering if you have people in your family who don't like it.
I will eat this pretty much nonstop if I am sick or am trying to detox from all the rich food of the holidays. After a while, you do begin to want simpler food.
This is not hard to make at all and you can share it with a crowd.
What do you put in your chicken soup? Please share.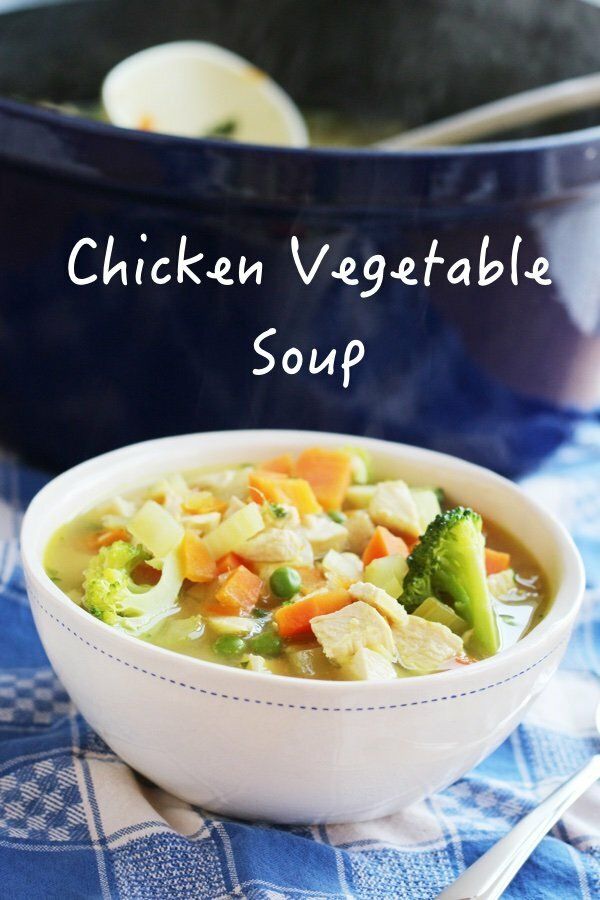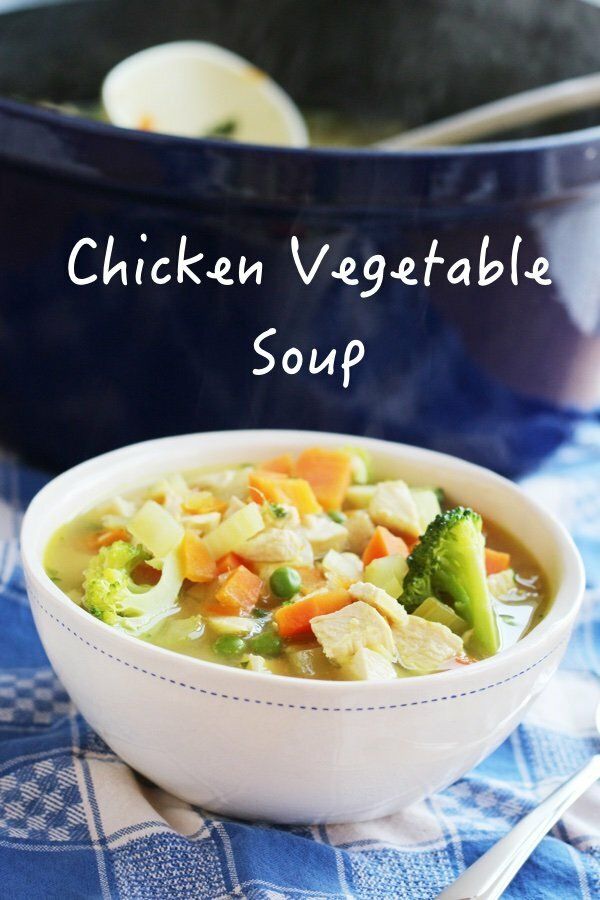 Low Carb Chicken Vegetable Soup Recipe

Makes 12 – 1 ½ cup servings

Ingredients
1 tablespoon extra virgin olive oil
1 large onion, chopped
2 cups celery, chopped
3 tablespoons ginger, freshly grated
4 garlic cloves, minced
2 pounds boneless skinless chicken breast
2 quarts chicken broth, low sodium
2 ½ cups chopped carrots
1 tablespoon apple cider vinegar
½ teaspoon crushed red pepper
¼ teaspoon turmeric
3 cups broccoli florets
1 ½ cups frozen peas
¼ cup chopped parsley

Instructions
In a large saucepan, heat olive oil over medium heat. Add onion, celery, ginger, and garlic and sauté for about 5 minutes until the onions and celery soften. Add the chicken beast, broth, carrots, cider vinegar, red pepper, and turmeric and heat to a boil. Bring down to a simmer and cook for 15 minutes until the chicken is cooked through. Remove the chicken to a cutting board and chop into small pieces. Add the broccoli, peas, and parsley and simmer while you are chopping the chicken. Adjust seasonings and serve.
Nutrition Facts
227calories, 8.0 g fat, 2.0 g saturated fat, 10.3 g carbohydrates, 3.8 g sugar, 27.5 g protein, 3.1 g fiber, 300 mg sodium, 1 SmartPts
Points values are calculated by Snack Girl and are provided for information only. See all Snack Girl Recipes
Other posts you might like:
---

I have plenty to talk about if I want to share my transgressions over the holidays.
---

March is one of those months that I wish would hurry up. This year has been awful!...
---
---
Get Free Email Updates! Yes please!
---