Low Sugar Blueberry Jam Recipe
It took me about 10 minutes to make low sugar blueberry jam and my kids even less time to eat it.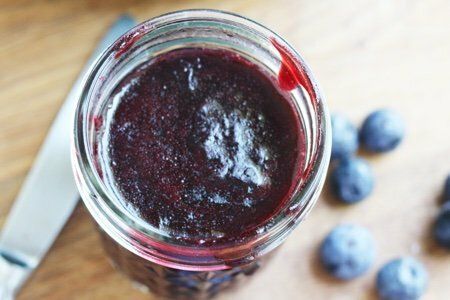 Blueberries are literally rolling into supermarkets and farmer's markets (and if you are lucky you can go to a farm and pick some). You don't have to make quarts of jam to enjoy it. In this recipe, I make 1 ½ cups from one pint of blueberries.
At my local grocery store, they were selling 2 pints of blueberries for $3 (what?). This means my jam was less expensive than the jam you can find on the shelf. It was certainly healthier.
Also, you don't have to "can" or "process" the jam. You can put it in the fridge and it will remain good for up to 3 weeks.
Ordinarily, jam uses sugar to help firm it up into that great thick consistency that we love. Ball came out with a wonderful product called Low or No-Sugar Needed Pectin that makes jam without sugar easy and delicious.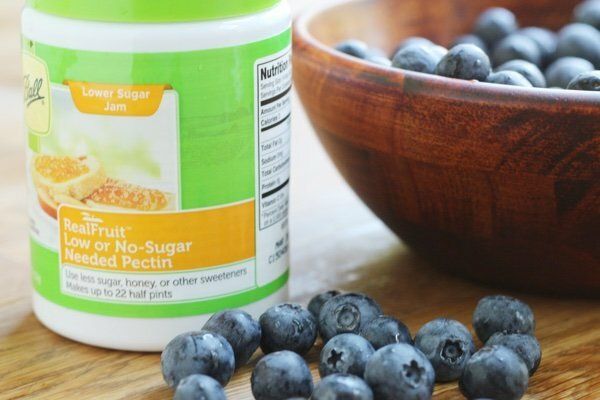 You can find it on Amazon (below) and at hardware stores and supermarkets where they sell canning supplies.
I used it a few years ago in this post -Make Your Own Strawberry Jam (No Sugar Necessary) and have been wondering if it would work with blueberries.
Well it does! All you have to do is mash up the blueberries.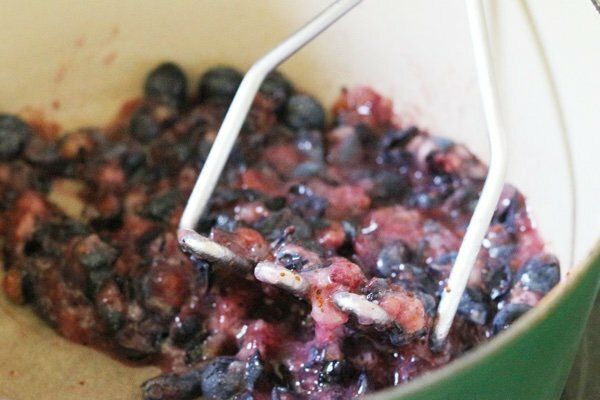 Then you heat with water and the no-sugar pectin and you have jam. I tasted mine after it came to a boil and decided to add one teaspoon of sugar (which is nothing in 1 ½ cups) to brighten the flavor.
It is amazing how little sugar you need to make something like fresh food taste wonderful.
If you want to make more, you will probably want to process the jars. Here is a pretty good YouTube video on canning:
I don't have a canning jar rack. Instead, I use a set of tongs to lift the jars out of the water. It is easy once you get the hang of it.
Would you try this recipe?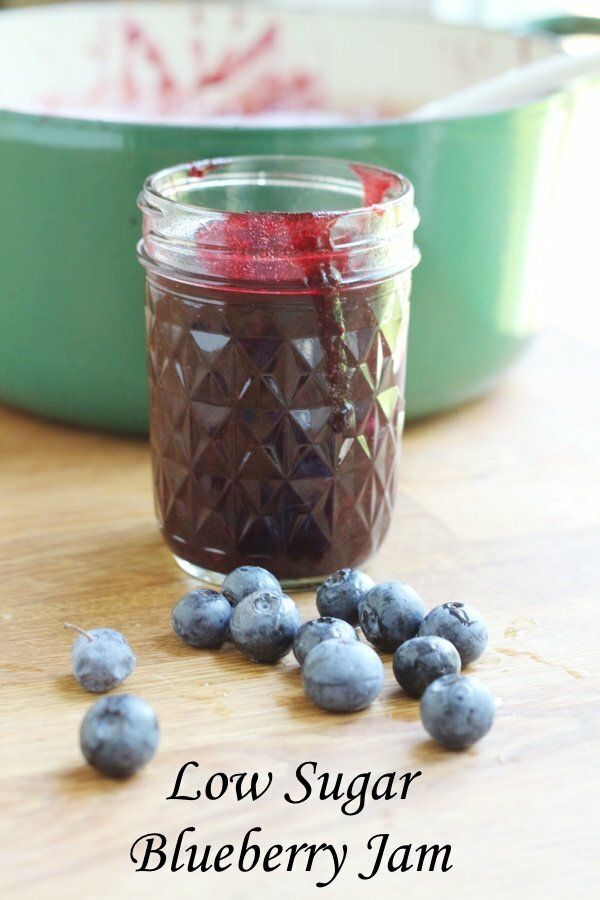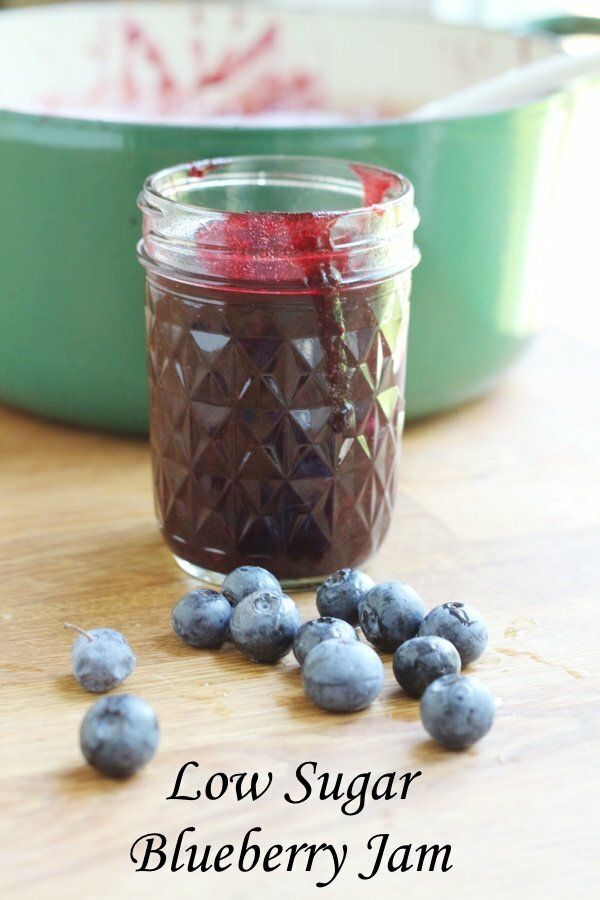 Low Sugar Blueberry Jam Recipe

Makes 12 ounces

Ingredients
1 pint fresh blueberries
¼ cup water
2 teaspoons Low or No-Sugar Needed Pectin

Instructions
Wash blueberries and mash them with a potato masher in a medium saucepan. Add water and pectin and bring to a boil stirring constantly. Taste to correct the flavors (add a little sugar if you think it needs it one teaspoon at a time). Boil for one minute, stirring constantly.
Ladle hot jam into jars and store in the refrigerator. This jam will last for up to 3 weeks.
Alternatively, you can ladle into hot jars, leaving ¼-inch of head space. Remove air bubbles, Add two-piece caps and process for 10 minutes in boiling water. Store on the shelf for up to one year.
Nutrition Facts
For one tablespoon = 10 calories, 0.1 g fat, 0.0 g saturated fat, 2.4 g carbohydrates, 1.7 g sugar, 0.1 g protein, 0 g fiber, 79 mg sodium, 0 SmartPts
Points values are calculated by Snack Girl and are provided for information only. See all Snack Girl Recipes
---
$11.55 ($2.14 / Ounce) Buy on Amazon.com
As an Amazon Associate I earn from qualifying purchases.
---
Other posts you might like:
---

See those jars of jam up there? I made them....
---

There are times to stop counting calories and, today, I am going to share one of mine....
---
---
Get Free Email Updates! Yes please!
---