Do It Yourself Deep Chocolate VitaTop Recipe
The inspiration for today's post came from a reader who is tired of buying VitaTops because they are expensive.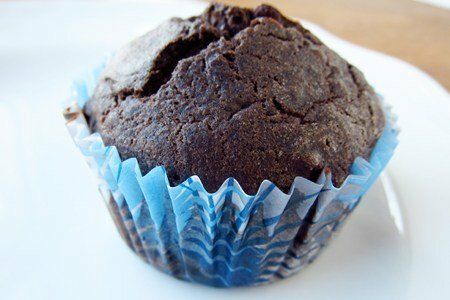 The VitaTop, in case you missed it, is a muffin top very different from the one featured yesterday on Snack Girl (Muffinlicious). This is a baked good that you can find in your freezer section that is only the top of the muffin.
Many dieters love them because they are only 100 calories each and they hit that chocolate craving for many fewer calories than a chocolate doughnut. I tried them a while ago and thought they were okay.
A few notes about my VitaTop:
They are not a muffin top because I do not own a "muffin top" pan. See Amazon below.
I did not add inulin to increase the amount of fiber. The fiber here is due to the white whole wheat flour.
Mine are 116 calories not 100 calories.
Now, they are like Vitatops in that they have 11 grams of sugar, about 4 grams of protein, and are low in fat. I used almond milk to keep the fat amount low in the muffins.
Are these going to win any "best muffin of 2012" awards? No. Will these work in a pinch? Yes. I would love to hear if any of you tried to make your own and what worked. I beat my egg whites and folded them in carefully in an attempt to make them light and fluffy.
I found that these tasted pretty good with my afternoon coffee.
Do you eat Vitatops? Please suggest ideas for making your own.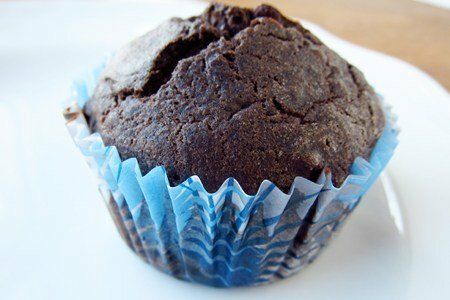 DIY Vitatop Recipe
Ingredients
1 ½ cups white whole wheat flour
1 teaspoon baking powder
½ teaspoon salt
½ cup sugar
¼ cup dark cocoa powder (Hershey's Special Dark)
1 teaspoon vanilla
1 cup almond milk
2 egg whites
1/4 cup semi-sweet mini chocolate chips

Instructions
Preheat oven to 400 F. Spray a 12 muffin cup muffin tin with nonstick spray or use foil muffin liners.
Mix together the flour, baking powder, salt, sugar, and cocoa powder. Add the almond milk and vanilla and mix until blended.
Beat egg whites until they hold peaks. Fold in egg whites and mini chocolate chips into flour mixture. Spoon into 12 muffin cups and bake for 15 minutes or until tester comes out clean of crumbs.
Cool and enjoy!
Nutrition Facts
116 calories, 2.1g fat, 0.0 g saturated fat, 23.2 g carbohydrates, 11.5 g sugar, 3.0 g protein, 2.4 g fiber, 122 mg sodium, 3 Points+
Points values are calculated by Snack Girl and are provided for information only. See all Snack Girl Recipes
---
$22.99 ($22.99 / Count) $21.24 ($21.24 / Count) Buy on Amazon.com
As an Amazon Associate, I earn from qualifying purchases.
---
Other posts you might like:
---

I know what is stopping me from losing the tire of chub that sits on my belly. Baked goods....
---

This blueberry muffin seems like an innocuous food. But, lurking in its floury depths lies a painful truth....
---
---
Get Free Email Updates! Yes please!
---