Marinated Asparagus Salad
Marinated asparagus salad is for right now. Every year, I go nuts over asparagus and this year is no different.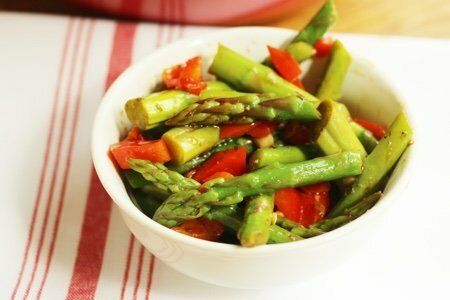 Earlier in the spring, I featured how to cook asparagus in the oven. Everyone love my baked salmon and asparagus recipe.
You really have no excuses for not eating asparagus as it is the BEST. It is a god among vegetables. Have I sold you yet? Calcium, iron, potassium all are packed in there.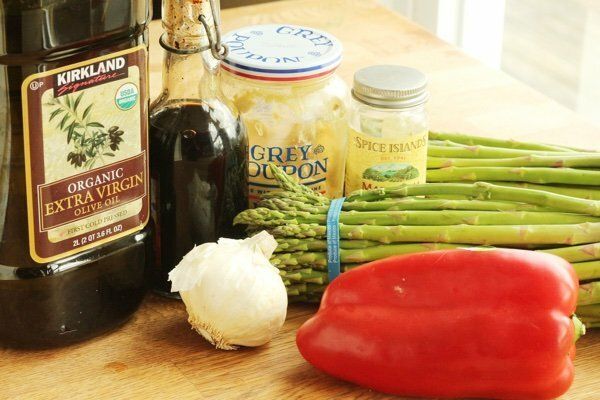 Let's say you haven't had time to buy and prepare asparagus. This salad will ensure that you will get on it because you can make it – and then eat it any time. The longer the sits – the better it gets. No rush!
I have a friend who binge watches her favorite shows while she is cooking. She leans up her iPad and does her thing. You see – no excuses! Though, I would be very careful with the knife especially if I was watching Game of Thrones.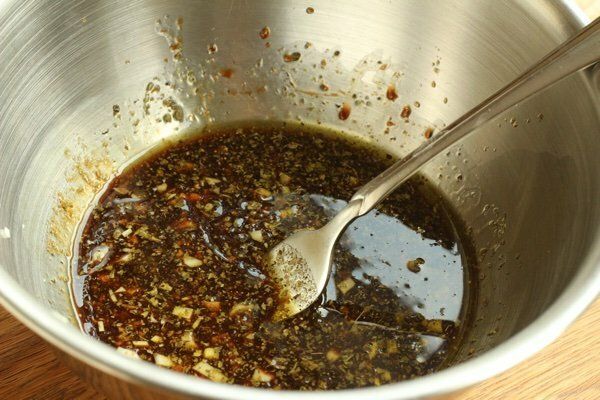 Mix your own marinade with balsamic vinegar as the base. Balsamic has that sweetness that we all love and it is a great contrast to the little bitterness you get in asparagus.
I buy the balsamic vinegar at Costco because I think it is high quality and a good deal. Balsamic can be expensive but just buy the one that you enjoy. You don't need "barrel aged" unless you can taste the difference.
I love how the red pepper gives this salad a nice crunch and a pretty added color.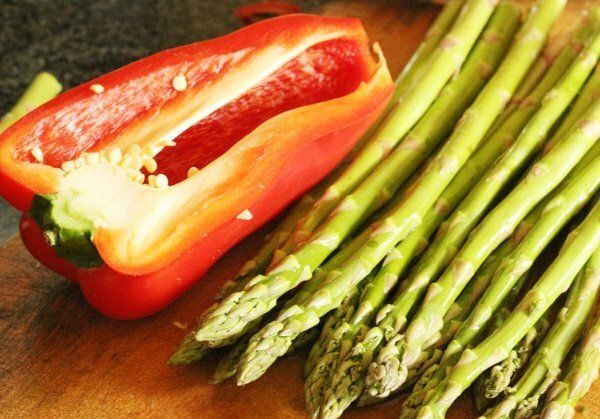 I eat this straight out of the container as a snack. Today, I am going to have to make some more because someone ate it all (moi). My son doesn't like asparagus because it makes his urine smell bad – but that has never stopped me!
What is your favorite asparagus dish for this time of the year?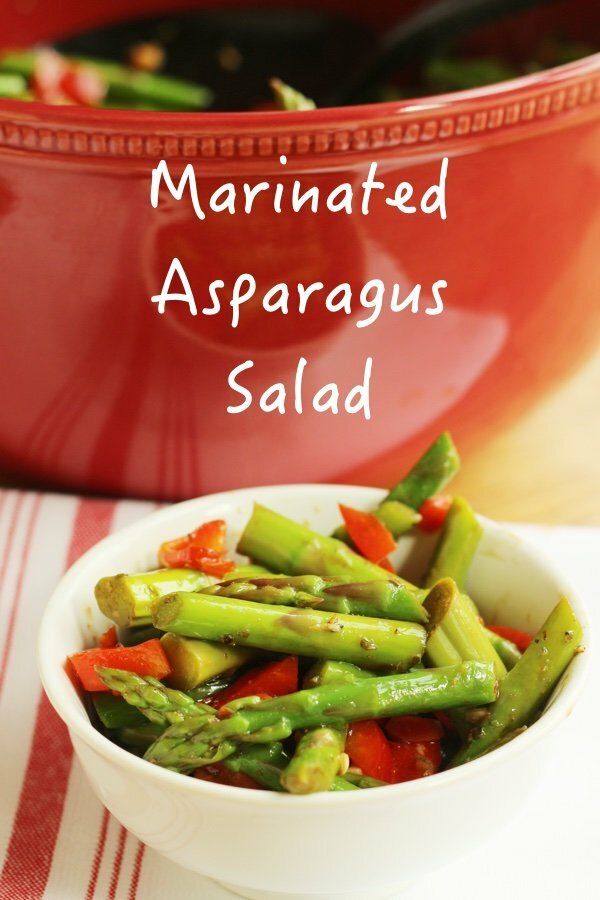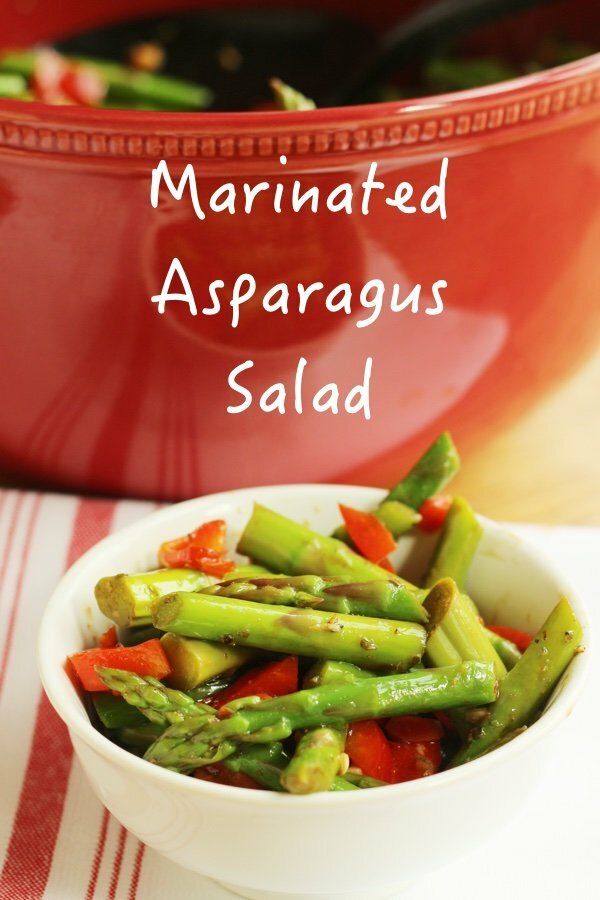 Marinated Asparagus Salad Recipe

Makes 4 servings

Ingredients
2 pounds fresh asparagus, trimmed and cut on the diagonal into 2-inch pieces
1/3 cup balsamic vinegar
2 tablespoons extra virgin olive oil
1 tablespoon Dijon mustard
1 teaspoon dried marjoram
2 garlic cloves, peeled and minced
1 red bell pepper, diced

Instructions
In a large saucepan, bring salted water to a boil. Add asparagus and cook until crisp-tender – about 4 minutes.
While the water is boiling, mix vinegar, olive oil, mustard, marjoram, and garlic in a large bowl. Add cooked asparagus and red pepper and mix. Cool and refrigerate for when you are ready to serve. This will keep well in your fridge for up to 6 days.
Nutrition Facts
For one serving = 124 calories, 7.5 g fat, 1.1 g saturated fat, 12.0 g carbohydrates, 5.9 g sugar, 5.6 g protein, 5.4 g fiber, 51 mg sodium, 2 Freestyle SmartPts
Points values are calculated by Snack Girl and are provided for information only. See all Snack Girl Recipes
Other posts you might like:
---

Do you know how to cook asparagus in the oven? This is the easiest time of year to be a blogger if you are into healthy eating because spring is coming!....
---

Do you like to get presents? How about opening baked salmon and asparagus?....
---
---
Get Free Email Updates! Yes please!
---