McDonald's Parfait Review
I decided to do a McDonald's Parfait review because a reader told me that this is what she orders (and I had never had one).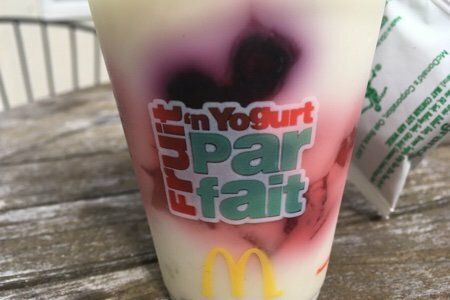 I wrote about the egg mcmuffin because it is a relatively healthy choice and I was wondering if this "parfait" might be better.
The reason I had never ordered the parfait is that it didn't make sense to me. A parfait is a dessert consisting of layers of ice cream and fruit. McDonald's is serving yogurt, fruit, and granola and calling it a parfait. That sounds like breakfast – not dessert.
Doesn't this look like dessert?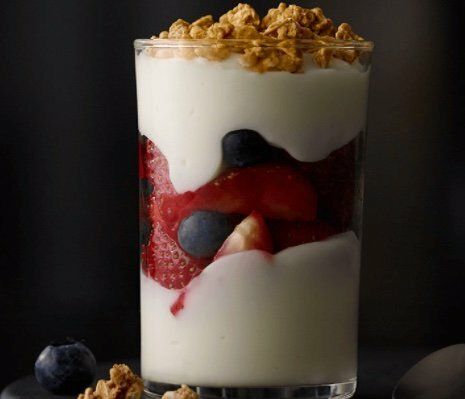 This is the photo from McD's website. As you can see, the actual parfait is not as pretty.
I went to McDonald's and bought one for a grand total of $1 (can't beat the price).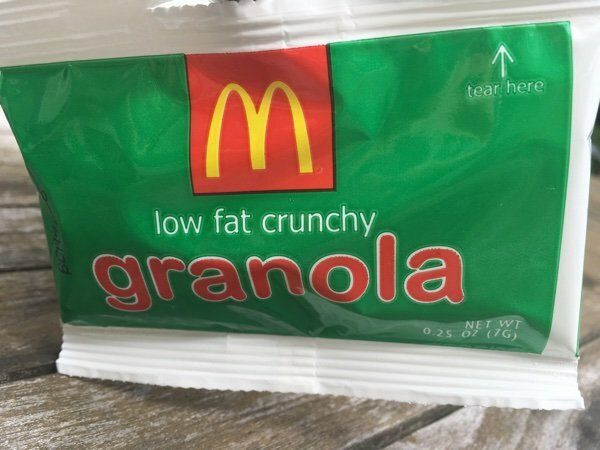 For your dollar, you get a cup of lowfat vanilla yogurt with berries in it and a little bag of granola. The granola is without nuts and tastes okay. There isn't that much of it.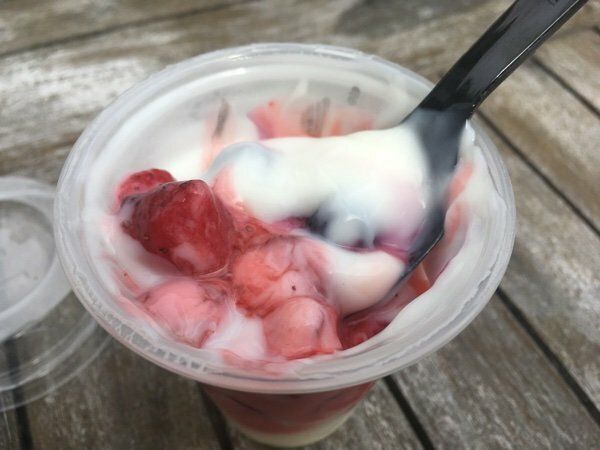 This parfait was a shock to me because I found it so sweet. I usually eat plain yogurt with some honey or jam added or I eat Siggi's so it is on the sour end of the yogurt spectrum.
Here are the nutrition facts for one Fruit 'N Yogurt Parfait:
150 calories, 2 g fat, 1 g saturated fat, 30 g carbohydrates, 22 g sugar, 4 g protein, 1.0 g fiber, 75 mg sodium, 7 SmartPts
Yes! This is a dessert. See that 22 grams of sugar? Compare it to my 10 grams in my Siggi's and you can see that is a lot more than I am used to.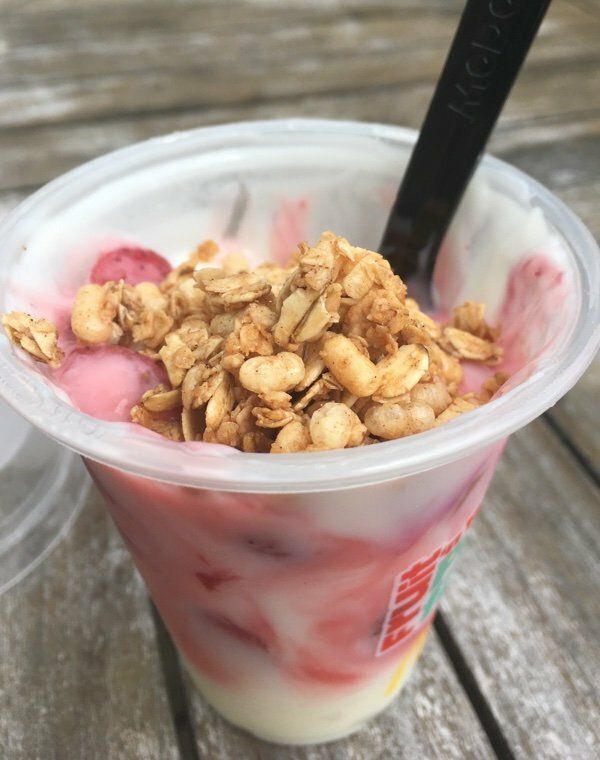 This was really sweet and it did not taste like yogurt to me. I don't think there are live yogurt cultures in this treat.
Overall, as long as you don't think this is breakfast, I think this is a great choice for dessert when you compare it to the sundaes, smoothies, milkshakes or coffee drinks.
Getting out of McDonald's only having consumed 150 calories (and a little fruit) is a wise choice.
If you do want yogurt for breakfast, why not stop buy a supermarket and buy something less sugary? Add an apple to that for the fruit portion.
What do you think of McDonald's Fruit 'N Yogurt Parfait? Do you like it? Do you eat it for breakfast?
---
Other posts you might like:
---

The Egg McMuffin can be ordered 24 hours a day at McDonald's. For fans of this famous sandwich, this is good news.....
---