Mexican Chicken Soup Recipe
This Mexican chicken soup recipe will chase away the winter blues.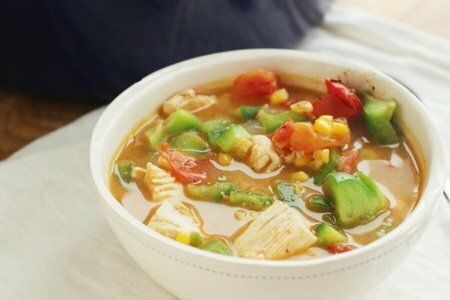 Why? Well first of all it is hot! Nothing like hot soup to warm you from the inside when the temperatures are low. Secondly, unlike my Low Carb Chicken Vegetable Soup and Slow Cooker Italian Chicken, Quinoa & Vegetable Soup, this Mexican soup has chili powder in it which will help you clear your sinuses.
Chicken soup is a necessity for colds and keeping hydrated during the dry winter. I am pretty sure that I eat it multiple times a week in January and February.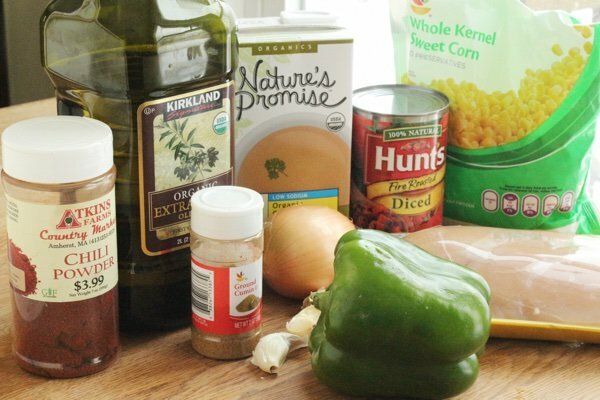 I created this Mexican Chicken Soup for my book and it is a staple in my household. It is super easy to make and delicious. This is the type of recipe you will find throughout my book because I am way too busy to spend hours in the kitchen.
This is really a toss it in the pan and it is done kinda dish.
Chicken soup is a healthy comfort food. You can't say that about ice cream or potato chips (sadly). Most chicken soups are fairly bland and feature noodles and broth - which is wonderful most of the time.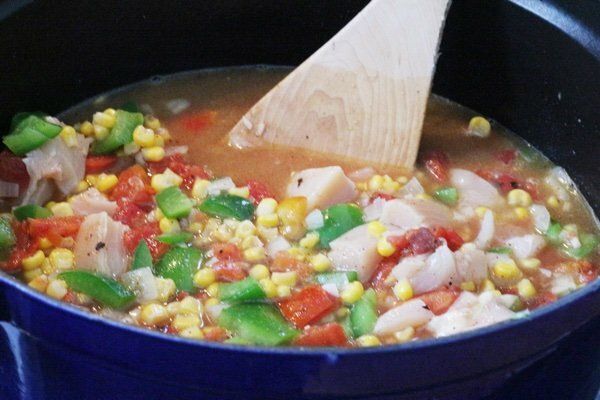 This soup is both colorful and flavorful (a feast for the eyes and the tummy!). When I get bored of regular chicken noodle soup, I make this "Mexican" chicken soup because it is spicy and has corn instead of noodles.
I freeze it in single serving containers for when I want a light lunch (only 216 calories per serving).
For my kids, I add cheese and some crushed tortillas as they need garnishes to enjoy this soup. You can also add hot sauce, avocadoes, cilantro, or black beans to create more of a chili.
This soup keeps well in the fridge and even improves over time.
What is your favorite chicken soup?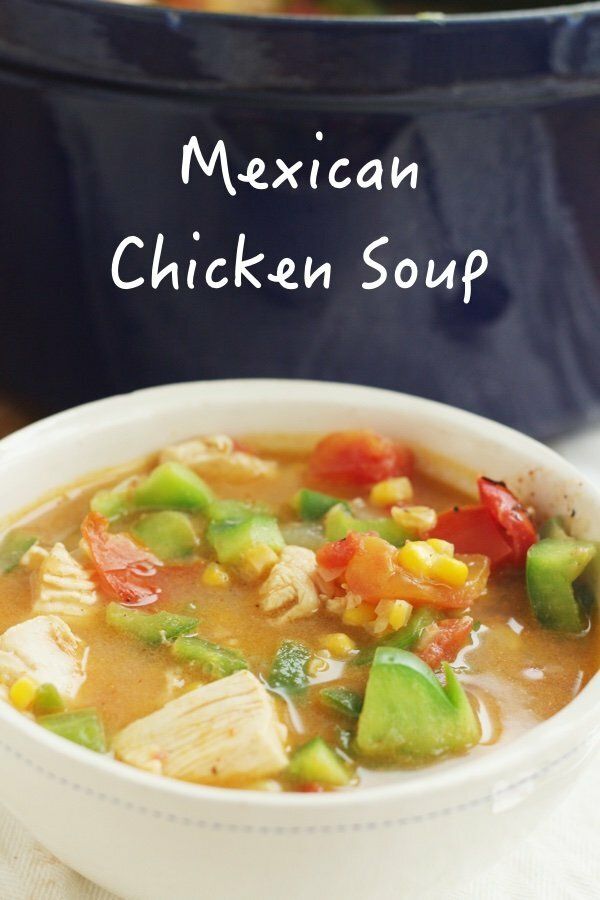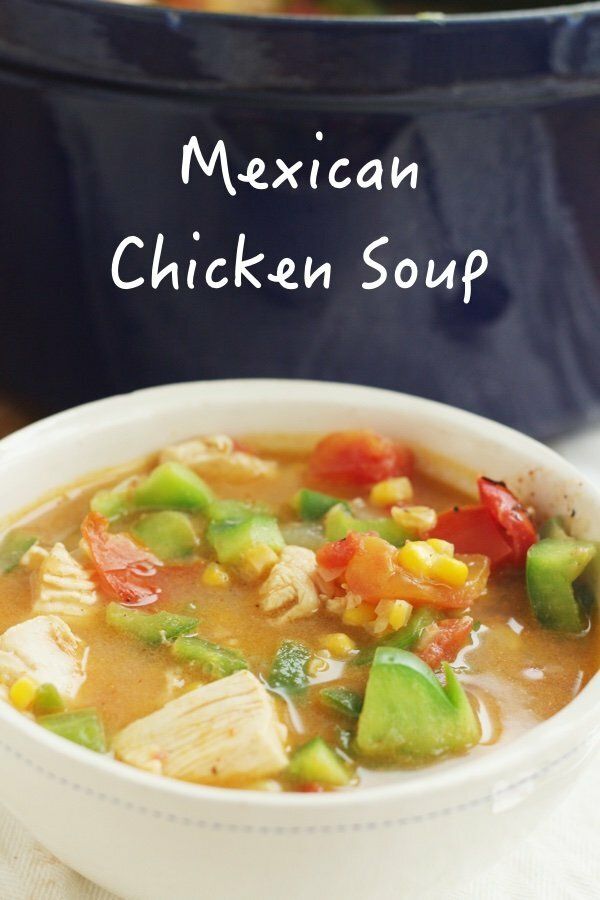 Mexican Chicken Soup Recipe
reprinted from Snack Girl to the Rescue! with permission
Serves 5, 2 cups per serving
2 teaspoons extra-virgin olive oil
1 medium onion, chopped
4 garlic cloves, minced
1 medium green pepper, chopped
1 quart low-sodium chicken broth
1 (14-ounce) can diced tomatoes, drained
1 pound boneless, skinless chicken breasts, chopped
2 cups frozen corn kernels, or fresh corn cut off the cob
2 teaspoons ground cumin
2 teaspoons chili powder
Salt to taste
Crushed tortilla chips, for garnish (optional)
Grated Cheddar cheese, for garnish (optional)
Heat the olive oil in a large pot over medium heat. Add the onion, garlic, and green pepper and sauté until soft, about 7 minutes.
Add the chicken broth, tomatoes, chicken, corn, cumin, and chili powder to the pot and bring to a boil. Adjust to a simmer and cook until the chicken is cooked through, 12 to 15 minutes. Taste for salt and adjust the seasonings.
Garnish with crushed tortilla chips or shredded cheese if you want to bulk it up.
Without garnishes: 216 calories, 4.8 g fat, 0.8 g saturated fat, 19.9 g carbohydrates, 5.1 g sugar, 23.2 g protein, 3.4 g fiber, 220 mg sodium, 1 SmartPts
Points values are calculated by Snack Girl and are provided for information only. See all Snack Girl Recipes
Other posts you might like:
---

Looking to reboot your eating habits? This low carb chicken vegetable soup is for you.
---

Using quinoa instead of pasta in soup is a great way to introduce more protein....
---
$17.99 $12.27 Buy on Amazon.com
As an Amazon Associate, I earn from qualifying purchases.
---
---
Get Free Email Updates! Yes please!
---