My Holiday Wish For You
I wrote in my newsletter about this tree that I pass a couple of times a day.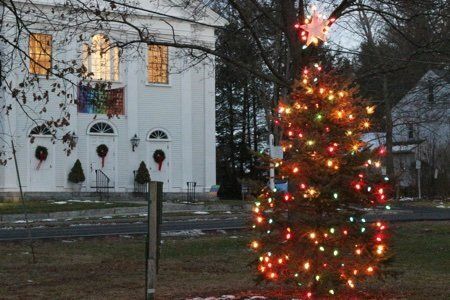 As you can see, it stands in front of a classic New England church and I promised to send out photos since this Christmas tree always turns my head. I look forward to driving by it.
When I took these photos, I studied the scene far more closely than when I drive by. I had wanted to shoot the tree when there was snow on the ground but it melted! Also, I saw all the ugly power lines and cars that surround the scene.
It wasn't anywhere near as perfect as the photo that I had imagined for this piece.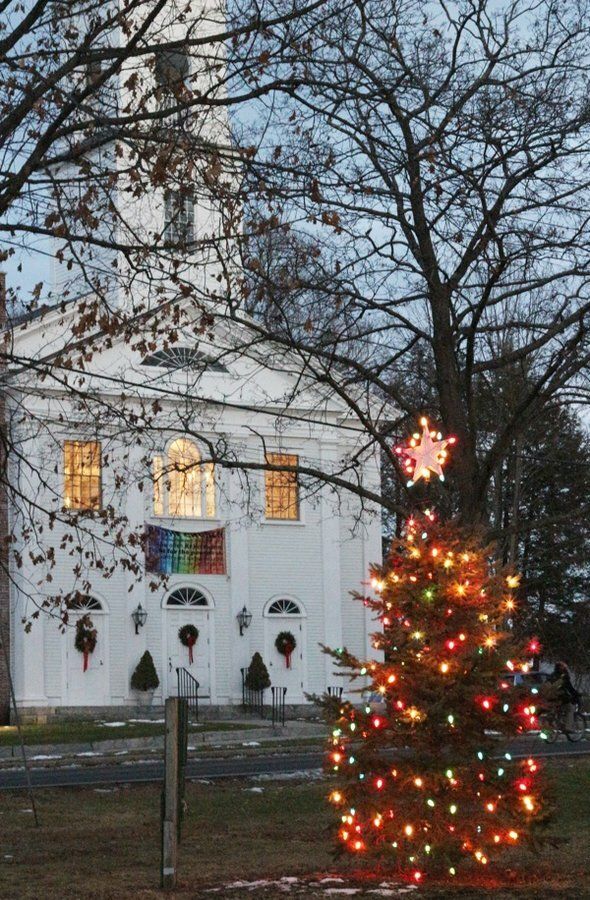 But, then I realized it was the perfect metaphor. A church with it lights on, a tree in a park, and the noticing that things are not exactly how you want them to be and that is okay.
Whatever holiday you celebrate, you can take a moment and feel the emotions that are real. You don't have to pretend to be jolly or fulfilled if you aren't. If you want to pretend to be happy, take a moment in a quiet place and let your feelings bubble to the surface so you can experience them.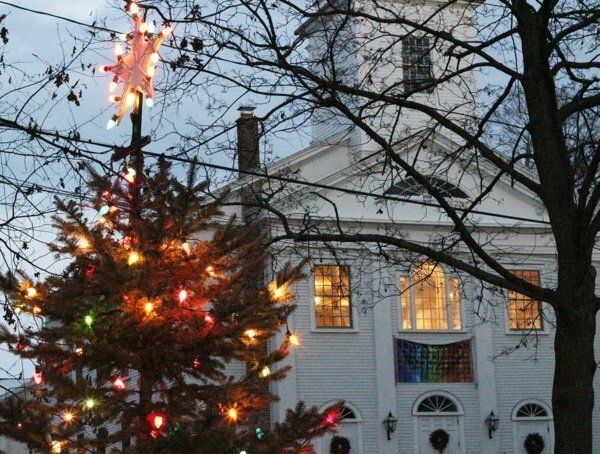 If you have lost a loved one and this holiday reminds you of your grief, find a lighted place to share your thoughts, prayers, and pain with others. There are plenty of spots throughout your community that want to give to you.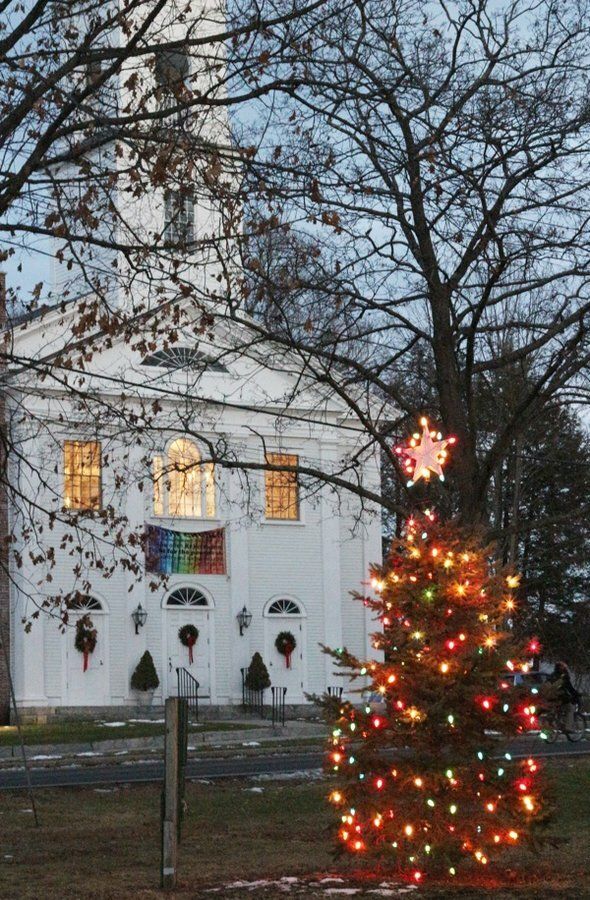 Above all, there is much beauty in the holidays that you can witness. I hope you can see it and notice how lovely it is - with all its imperfections – and enjoy if only for a few minutes.
I will be thinking of all of you as I pass this tree and hoping you found a few quiet minutes to reflect.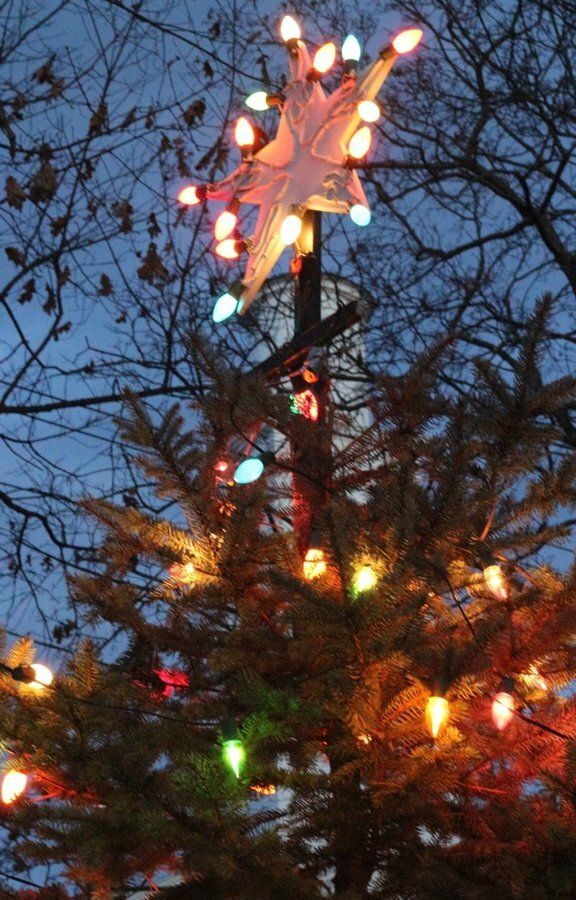 Happy Holidays!
Love,
Lisa AKA Snack Girl