Weight Watchers Flex or Freestyle for 2018: The New Program
The 2018 New Weight Watchers Flex debuted in the United Kingdom yesterday and will be coming to the USA (perhaps as WW Freestyle).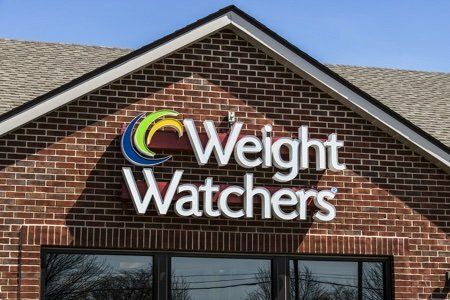 UPDATE 12/03/2017 - CHECK OUT MY POST Weight Watchers New Program: Freestyle FOR THE LATEST ON THE NEW PROGRAM.
I wrote last week about the New Weight Watchers and I got a lot right except for the name – Weight Watchers Freestyle. Of course, it is possible that WW will call the US version Freestyle and the UK version Flex so maybe I got that right too.
What we really care about is not the name but what changes in 2018 will make the new program better or worse than the old one?
The really good news is that Weight Watchers is still using Smart Points so your calculators, scales and many of your recipes will remain the same.
What are the big changes?
There are now 200 ZeroPoints foods including eggs, fat-free yogurt, fish, turkey and chicken breast.
You are allocated less daily points.
You can roll over your points when you don't use them – up to 4 points per day will get added into your weekly allowance.
You can earn FitPoints that can be transferred to SmartPoints.
New Zero Point foods
Just like the old program, all fruits and vegetables are zero points (except for the ones that weren't last time such as avocados, potatoes, and sweet potatoes). The change is that they added in some lean protein that will now be zero.
You will have to adjust the recipes in which you use these foods to get the new SmartPoints value. That will be a pain (especially for me because I use a ton of beans).
Here is an abbreviated list of the zero points additions:
Eggs
Fat-Free yogurt included Greek
Salmon, tilapia, oysters, crab, shrimp
Canned tuna in spring water
Chicken and turkey breast, deli and cooked
Legumes such as chickpeas, kidney beans, black beans, and lentils
Tofu
Less Daily Points
My friend Mark has 10 less daily points and I have 7 less daily points. I went from 30 to 23 and I still have 35 weekly points. I think the change is probably because they are giving you so many more FREE foods. If they left the daily points value the same you would be eating more and the program might not work (as you would not be reducing your calorie intake).
Rollover Points
Let's say my daily allowance is 23 and I only eat 19. Those 4 points don't just disappear like in the old days! Now, those 4 points get added to my weekly allowance to be used when I need them. You can do this multiple days in a row to save up for a big event but you can't roll over more than 4 points per day (so no starving yourself).
FitPoints into SmartPoints
This part was confusing to me so maybe others can illuminate the program. If you hit certain fitness goals, you earn Fit points, and then you can choose to turn those into SmartPoints. You can keep track of your FitPoints using a fitness tracking device or an Apple Watch but you can also do it manually.
Before you can earn a SmartPoint you must walk around 3,000 steps per day (or do the equivalent). The next 1,000 steps (or equivalent) will get you a SmartPoint which gets put into your weekly allowance.
My Conclusion
I still think Weight Watchers is hard to beat when it comes to a healthy long term weight loss program. Whether they call it Flex or Freestyle in 2018, I love the inclusion of protein in zero points because dietary science has shown that protein is important for satiety (feeling full). I think it may make the program easier to follow.
Mark said that he is finding the program more restrictive because of the drop in his daily points allowance (which could be a big problem).
I love the focus on exercise and that a couch to 5K program is included in the app. It is also cool to see them integrate fitness tracking devices into the WW program.
So far, I like that the changes aren't too drastic but I haven't been on the program long enough to know if they are an improvement.
Have you tried Weight Watchers Flex plan? What do you think?