The New Yoplait Greek Yogurt & A Chobani Bite
Here I go again, reviewing Greek yogurt. I can't help myself!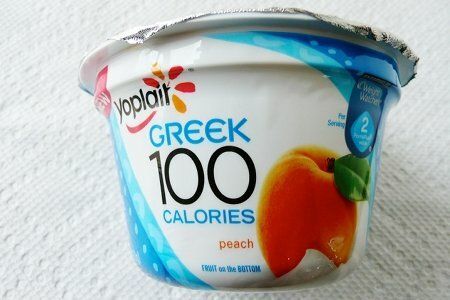 I think that January must be "launch a new yogurt month" because I noticed a big shift in the dairy case. I saw this Yoplait Greek yogurt and bought it with very low expectations.
You see, two years ago, I wrote this: Three Reasons To Avoid Yoplait Greek Yogurt Ahem.
I picked this up and decided to eat it for breakfast this morning. General Mills never contacted me about my review, nor did they send me any of their new yogurt, but I feel that they paid attention to my complaints.
Here were my reasons for avoiding the old Yoplait Greek versus what I found out about the new one.
1. Old: Not Greek Yogurt - New: Greek Yogurt - seems that they skipped gelatin and protein concentrate and actually made Greek yogurt. This is a good first step in making delicious Greek yogurt.
2. Old: 18 grams of sugar per serving - New: 9 grams of sugar per serving - They cut the sugar in half, but they are using sucralose to make up for it. Honestly, I couldn't taste the sucralose in the one that I sampled.
3. Old: Tastes terrible - New: Tastes pretty good. I actually enjoyed eating it which was a real shocker.
It is 100 calories (2 Points+) and has 10 grams of protein. Is it as good as FAGE? No. But, it costs half as much.
If you follow this blog, then you know I am not a fan of artificial sweeteners. This time, my only complaint would be to just leave out the sucralose and let it be more tart. I am sure General Mills doesn't feel it can take that risk with the national palate.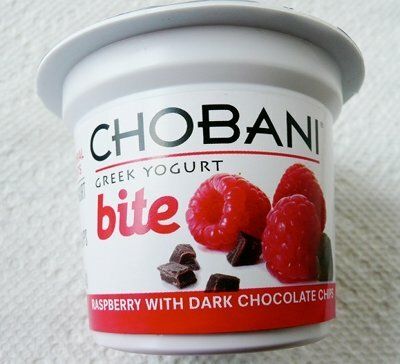 Chobani sent me a large cooler full of yogurt and I did find one in the box that I really like. They created this four pack of 3.5 ounce yogurts that are only 100 calories, no artificial sweeteners, and 8 grams of protein. Why do I like it? The point here is that you can attain 100 calories of tasty yogurt by eating less yogurt.
Yoplait Greek is 5 ounces with artificial sweetener to help it be reduced in calories. Chobani Bite is only 3.5 ounces and tastes better. Which would you rather have?
Chobani Bite comes in four flavors: fig with orange zest, caramel with pineapple, coffee with dark chocolate chips, and raspberry with dark chocolate chops.
It retails for $2.99 for a four pack. I haven't seen it in my store yet, but they say it is available nationally.
Have you tried the new Yoplait Greek or the Chobani Bite? Please share your reviews.
This product was received for review consideration. No other compensation was provided.
---
Other posts you might like:
---

Snack Girl has become a Greek yogurt expert. She has sampled them all and got excited when a new one appeared in the dairy case....
---

The title here is purposely misleading. I am just trying to get you to pay attention....
---