No Bake Lemon Coconut Balls: A Healthy Cookie!
These no bake lemon coconut balls are the holy grail of the snack world - a healthy cookie!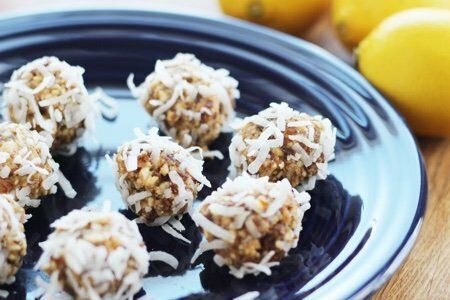 How do you do it? You leave out butter, flour, eggs, and sugar and use almonds, dates, lemons and coconut.
These wholesome ingredients make a pretty great treat. It amazes me how delicious simple food can be - so much better than the packaged stuff.
Of course, sometimes all we have time for is the packaged stuff but when you can do it - no bake lemon coconut balls should happen.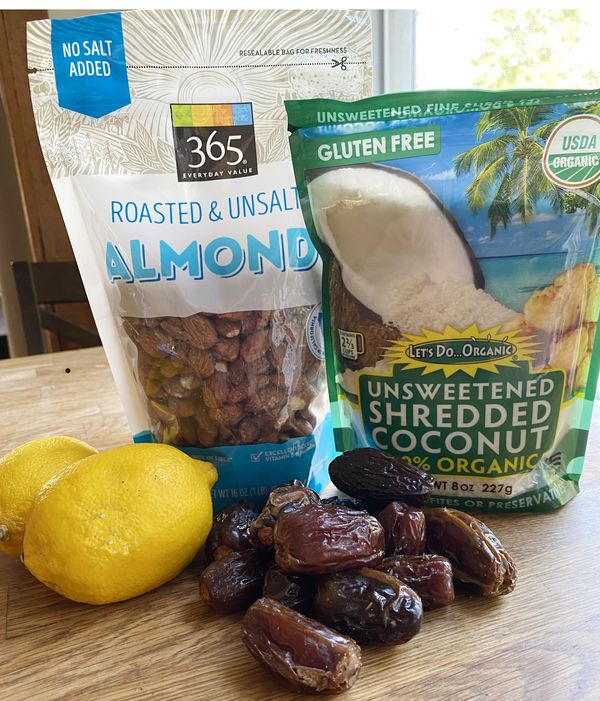 Is this an actual cookie? Not really but you will enjoy it.
I love to do food that is no cook like my chocolate chia pudding recipe.
Back in the old days when we left the house, these no bake lemon coconut balls were my go-to for any event where they asked me to bring a snack. I was always running around at the last minute making these so that I could bring something "homemade".
When people know you write a healthy food blog, you cannot show up with supermarket cupcakes :)
I created this recipe a while ago after reading a bunch of vegan baking books. They all use dates for the sugar and texture of their raw cakes.
Dates make sense - they are sweet and chewy. Every morning, I take a coffee break and eat a date.
If you have pitted dates, it is simple to remove the pits. Take the flat side of a kitchen knife and slam it down on the date so it becomes flat. The pit should be looking right at you!
These no bake lemon coconut balls are lemony without being too lemony and sweet without any added sugar. The dates provide all the sugar that you need to make these rock.
Give these a try and tell me what you think of them.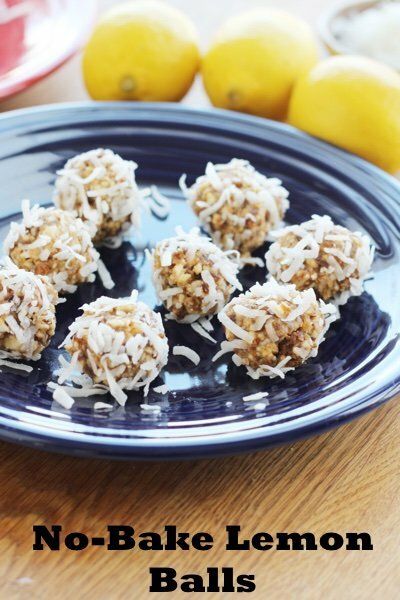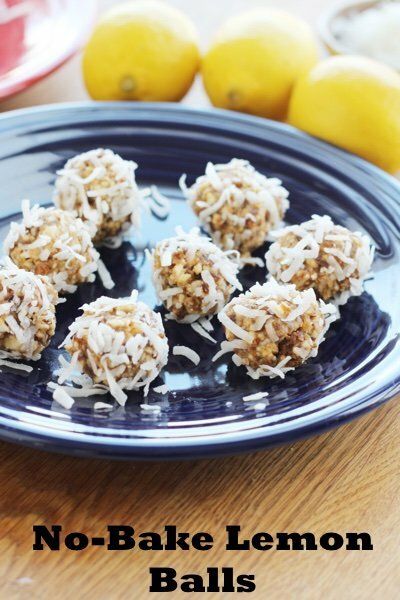 No Bake Lemon Coconut Balls Recipe
Makes 20 balls, 1 (1/2-ounce) ball per serving
Prep time: 10 min
Cook time: 0 minutes

Ingredients
1 cup roasted almonds
1 cup pitted dates
2 lemons
½ cup shredded coconut, preferably unsweetened
Instructions
Coarsely chop almonds in food processor. Juice the 2 lemons and add lemon juice and dates into the machine. Blend until a soft "dough" forms.
Put coconut into a small bowl. Using your hands, form little balls and roll them in the coconut. Eat now or refrigerate for later consumption.
Nutrition Facts
One ball is 53 calories, 3.3 g fat, 0 g saturated fat, 4.9 g carbohydrates, 3.4 g sugar, 1.1 g protein, 5 mg sodium, 1.0 g fiber, 2 Green, 2 Blue, 2 Purple WW SmartPts
Points values are calculated by Snack Girl and are provided for information only. See all Snack Girl Recipes
Other posts you might like:
---

This chocolate chia pudding recipe is for those people who LOVE Jello pudding but need a healthier alternative.
---
---
Get Free Email Updates! Yes please!
---