Ooni Pizza Oven Review: My New Toy!
Bored? This Ooni pizza oven review will keep you entertained.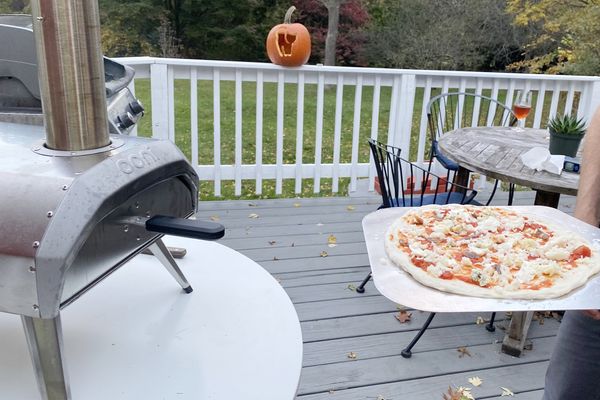 I don't usually post about my latest foodie acquisition but this one is too good to not share. For my birthday, I received an outdoor pizza oven that uses wood to heat it.
The Ooni Karu Wood and Charcoal-Fired Portable Pizza Oven
is my new toy!
I usually share about my latest boring kitchen appliance like my Zojirushi rice cooker or my Cosori Air Fryer. The pizza oven is an entirely different animal.
First of all, it set me back over $300. Yikes! No one would argue that pizza is a healthy food. But, I am not eating out at all. The delivery pizza around me is subpar and I love pizza.
I ordered this baby in August and had to wait until October to get my hands on it. I wanted it as a way to feed my friends and do social distancing. We can all hang around the hot pizza oven outside!
It is also portable so I can take it with me on vacation or camping or to another friend's house.
I fell madly in love with the Ooni Karu
at a friend's house who lives too far away for me to borrow the oven. It cooks a pizza in a minute and the flavor is incredible. I love cooking with wood.
How does it work?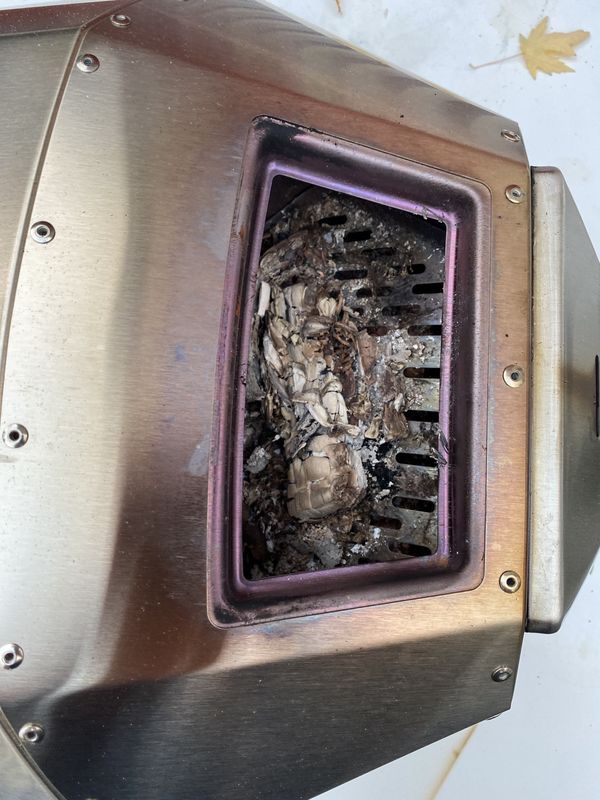 You add dry hard wood to this little compartment on the back of the oven. It is easy to light because you are adding only small amounts. This thing only holds small pieces of wood - not logs. Get it lit and keep adding fuel until the oven reaches about 400 C or 750 F.
The bottom of the oven is a pizza stone that retains heat from the fire. I have a temperature gauge that I can point at the pizza stone to determine how hot it is.
Heating up the oven takes around 30 minutes.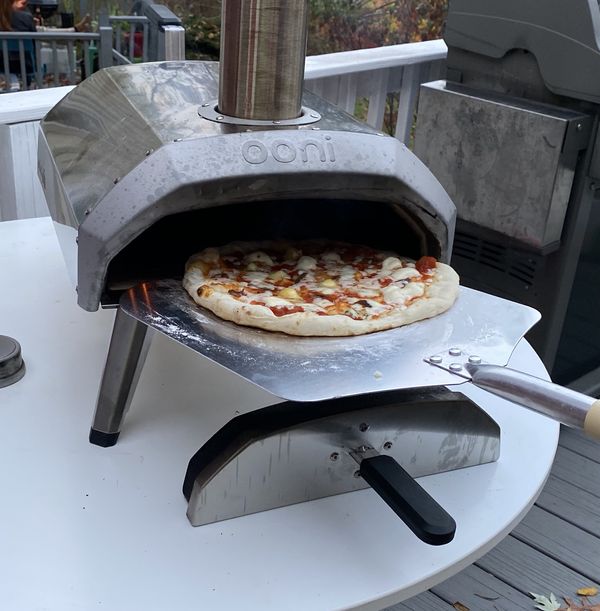 You make a 12 inch pizza and slide it in. You need a metal pizza peel to turn the pizza. You have to spin it every 30 seconds or so or it will burn.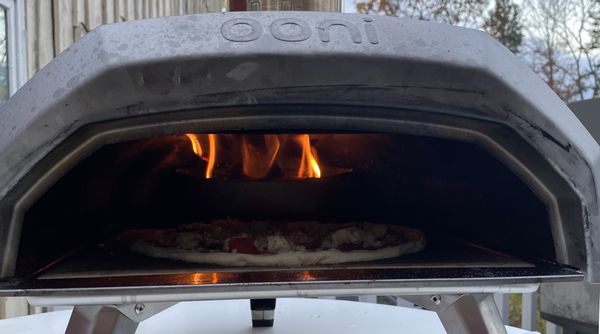 Do you see those beautiful flames? They make the most perfect crust and flavor! It takes about 90 seconds for your pizza to cook.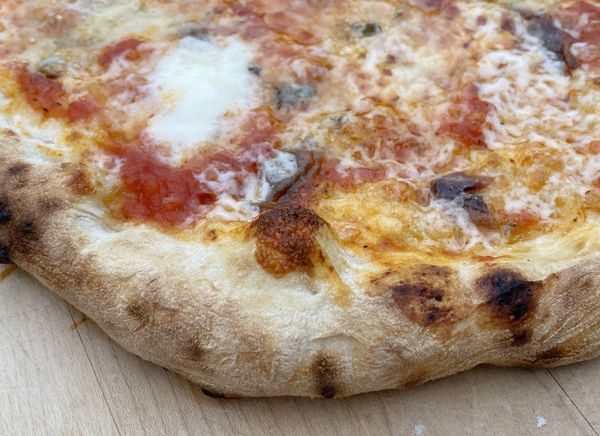 Check out the puffy crust. This Ooni oven
makes the most divine pizza. I use a little bit of pizza sauce, fresh mozzarella, anchovies….. YUM! I love the char on the bottom of the pizza.
What else have we made with it? It also roasts vegetables and chicken. Anything where a really hot oven is needed is perfect for this oven.
I think the Ooni oven is sort of incredible. It is highly insulated and it works so efficiently that it is almost impossible to screw up your meal. Ooni will actually buy it back if you don't like it (they give you 60 days to decide). I can't imagine not enjoying cooking with this tool.
Sure, lots is going wrong right now, but we can still enjoy life.
What do you think of my Ooni pizza oven review? Does this look like a fun toy or am I nuts?
Snack Girl is a professional review site that receives compensation for some products that we review. We are independently owned and opinions expressed are our own. We do have an affiliate relationship with Ooni and receive a small portion of sales.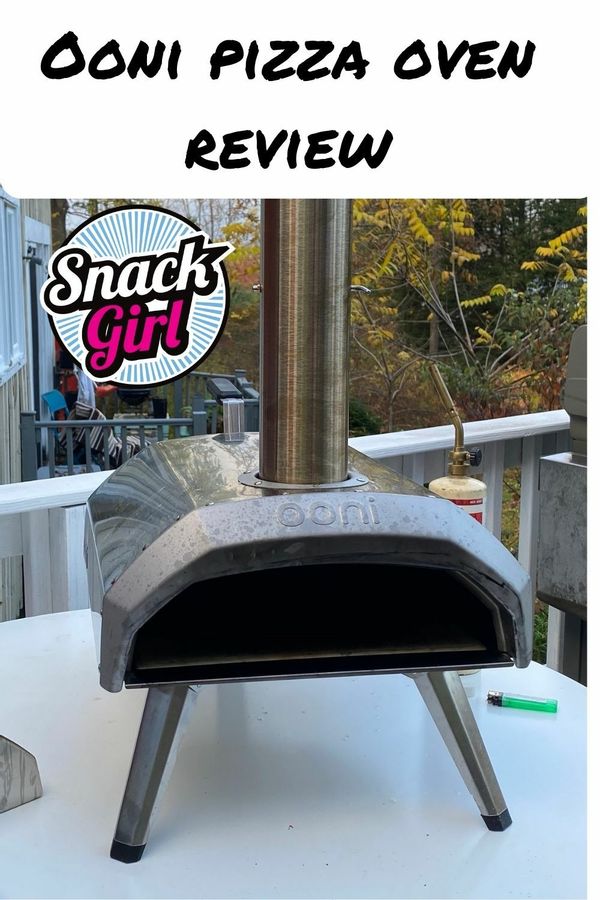 Other posts you might like:
---

My Zojirushi rice cooker review is based on five years of experience with this wonderful appliance. I use it once or twice a week!....
---

I bought this COSORI Air Fryer to review it for the holidays. People seem to love how these units air fry instead of deep fry.....
---