Taking Cauliflower To A New Level
For me, the challenge with cauliflower is making it taste like something. Bland food is simply not enjoyable to eat and I want to enjoy my food!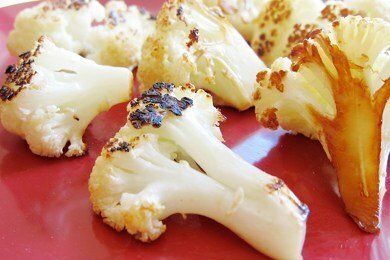 My favorite recipe for cauliflower is to roast it in the oven with some soy sauce and sugar. It gives it a char, sweetness, and saltiness that turns ordinary cauliflower into something resembling a potato chip.
Of course, this recipe yields something much more healthy than potato chips. I will tell you that I have found myself munching on this cauliflower and not feeling the need to stop which I think is a good thing.
I have posted this recipe before and received a lot of feedback about it. For example, you can substitute tamari for soy sauce if you need to go gluten-free. Also, some people don't use the oil.
One reader found that when she started to make this her children just enjoyed dipping the raw cauliflower in a little sugar (surprisingly she still thanked me for the recipe).
Here is what the cauliflower looks like after it sits in the marinade: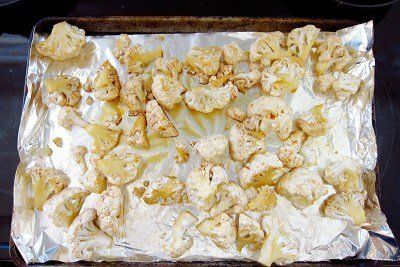 This recipe is so ridiculously simple and it is one of those that you can do days ahead and store the cauliflower in your refrigerator for later use.
I use this cauliflower in salads, as a side, or just as a healthy snack. To change this recipe into a more ADULT flavor, add the pepper. The pepper makes it spicy so you have a sweet and sour taste that is divine.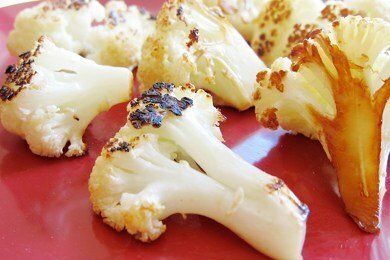 Roasted Cauliflower Recipe
(serves 4)
Ingredients
8 cups cauliflower from one large head
1/8 cup soy sauce (or tamari)
1 tablespoon vegetable oil
1 teaspoon sugar
1/2 teaspoon ground black pepper (optional)

Instructions
Chop cauliflower into small florets. Preheat oven to 450 F. Mix ingredients together in a large bowl and marinate for 20 minutes mixing once. Place on aluminum foil lined, rimmed baking sheet and roast for 20 minutes. Serve hot, cold, or room temperature.
Nutrition Facts
For one serving = 88 calories, 3.6 g fat, 12.3 g carbohydrates, 4.5 g protein, 5.1 g fiber, 509 mg sodium, 1 Points+
Points values are calculated by Snack Girl and are provided for information only. See all Snack Girl Recipes
Other posts you might like:
---

Yes, you can do it! You can give up your beloved french fries and celebrate their exit from your life.....
---

Z French like to sspeak like thissss. In France, they call French fries - frites. Don't they know they are French fries? sheesh....
---
---
Get Free Email Updates! Yes please!
---