Overnight Steel Cut Oats Recipe
This overnight steel cut oats recipe is so ridiculously easy. Honestly, I don't know why anyone buys the frozen stuff at Trader Joe's.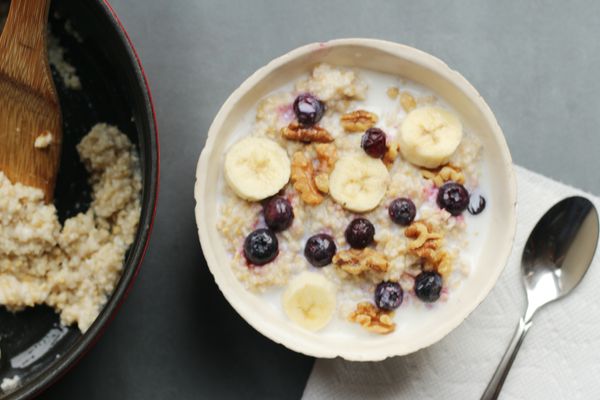 Yes, you can buy frozen pre-cooked steel cut oats at TJ's but with a wee bit of planning - you can make your own.
I like to think of steel cut oats like my sprouted grain bread. They are nutritious and an excellent medium for adding other things to make them tasty.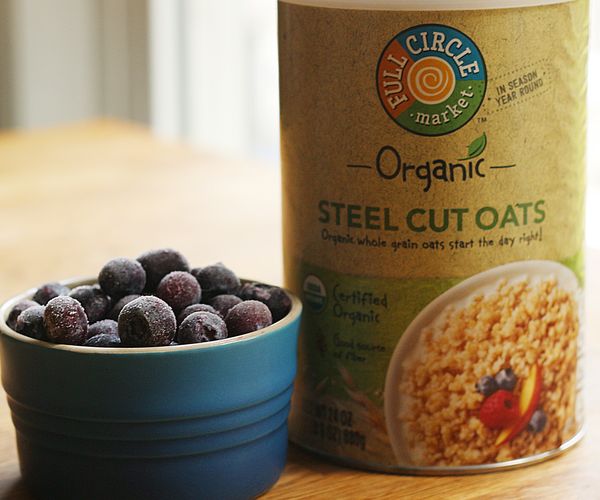 Steel cut oats are coarser than whole oats (and much coarser than instant oats).
Rolled oats (which I used in my recipe crockpot oatmeal with old fashioned oats)are steamed, rolled, steamed again and toasted, ending up as thin flakes.
Steel cut oats are made from oat kernels that have been chopped into thick pieces.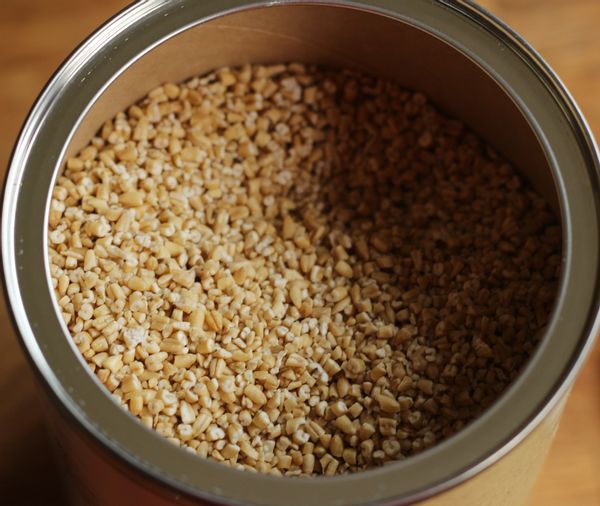 They are also a zero point food on WW purple plan because they are whole grain and nutritious.
The texture is different than whole oats - more chewy and nutty - and they are quite good. The problem is that if you make them on the morning you want to eat them it can take 30-45 minutes to cook.
The thick pieces of oats take longer to digest and rank lower on the glycemic index than rolled oats. I do feel like they keep me fuller for longer.
How do you cook them? On the day before you want to eat them, you boil them for ONE MINUTE on the stove.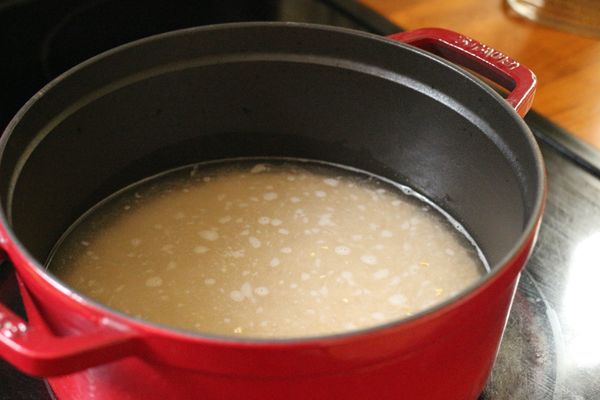 Then, you wait for the pan to cool, put it in the fridge, and the next morning you have cooked oats for the microwave or the stove.
Add bananas, blueberries, walnuts, peanut butter, brown sugar….. and you have a hot breakfast of champions.
This keeps in the fridge for about a week or you can freeze it in individual portions. Don't be afraid of steel cut oats!
Have you made overnight steel cut oats? How did you do it?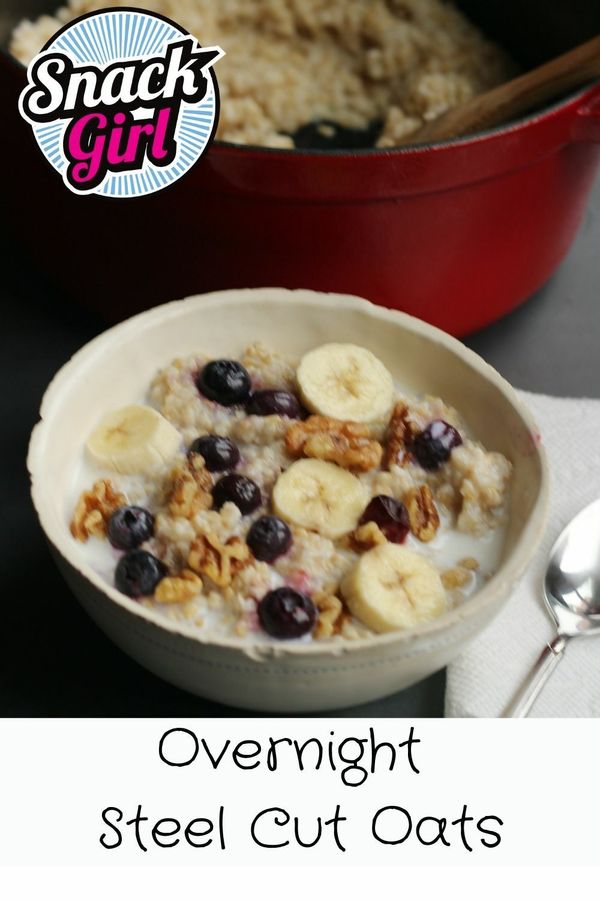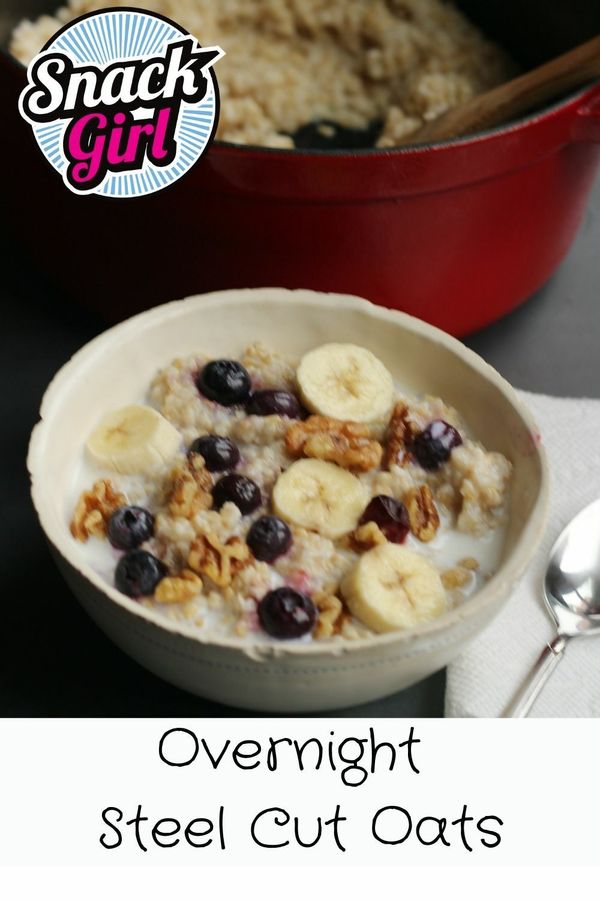 Overnight Steel Cut Oats Recipe
Makes 4 cups
Prep time: 5 min
Cook time: 5 minutes

Ingredients
1 cup steel-cut oats
3 cups water
pinch of salt
1 cup fresh or frozen blueberries
brown sugar, maple syrup, honey to taste

Instructions
The night before you want to eat oatmeal put oats, water, and salt in a large saucepan (allow room for oatmeal expansion). Boil for one minute. Allow pan to cool and store in refrigerator.
In the morning, put the saucepan back on the stove. When heated through and stir in frozen blueberries (to thaw them). If you are using fresh blueberries, top the oatmeal with them and serve with brown sugar, honey, maple syrup to taste.
Nutrition Facts
One cup cooked oatmeal with blueberries without sugar = 161 calories, 2.5 g fat, 0.5 g saturated fat, 27.0 g carbohydrates, 0 g sugar, 5.0 g protein, 4.0 g fiber, 4 mg sodium, 5 Green, 5 Blue, 0 Purple WW SmartPts
Points values are calculated by Snack Girl and are provided for information only. See all Snack Girl Recipes
Other posts you might like:
---

I am a big fan of Crockpot oatmeal with old fashioned oats AND steel cut oats. I like to grab whatever I have available when the weather is cold.....
---
---
Get Free Email Updates! Yes please!
---