Two Ingredient, Low Calorie, Vegan and Yummy!: Banana Peanut Butter Ice Cream
Snack Girl knows you want to detox right now. How could you have done all that damage?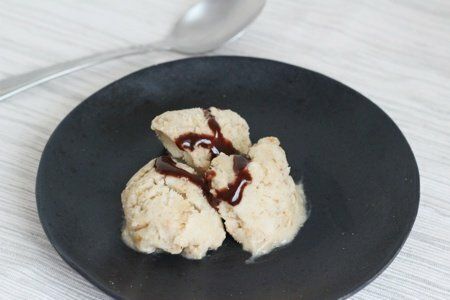 I want to be clear that I don't think overindulging at the holidays is a bad thing. The holidays are a WINTER festival. Festivals include feasting and before indoor plumbing and insulation, we humans had to eat a lot to keep from starving to death in the winter.
Alas, we now have overheated homes, cars, and televisions so we add feasting to college football and sitting on the couch.
I am a very good couch sitter (it is one of my top ten skills along with napping, sleeping, lounging, and reading).
Obviously, now is not the time for ice cream. BUT, what if it was ice cream that you made yourself and it had almost zero grams of saturated fat?
The key is these bad boys: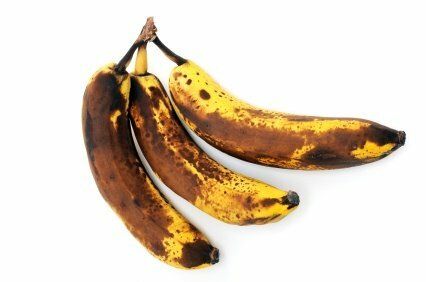 Yes, those bananas that no one wants to eat because they look disgusting? They are sitting on your counter right now – looking at you. These are what make the "faux ice cream" sweet.
All you do is slice them, freeze them, blend them with some peanut butter and viola! This is tasty and hits that sweet, salty, fatty note that we love in sweets without the animal fat.
If you have a high power blender, use it for this recipe. I have a $50 blender so I use my food processor to get the right consistency.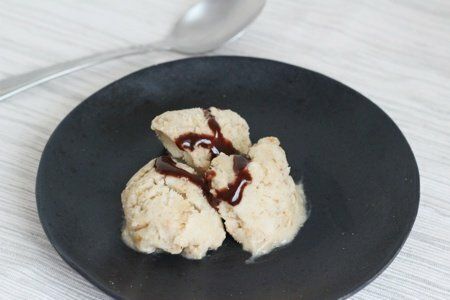 Peanut Butter and Banana Ice Cream Recipe
Makes 4, 1/2 cup servings
Ingredients
3 very ripe bananas
2 tablespoons natural peanut butter (no sugar added)

Instructions
Slice bananas and place slices on a cooking sheet in a freeze for 1-2 hours. Using either a blender or food processor, blend the frozen bananas and peanut butter until smooth.
Eat immediately for a soft serve consistency or freeze for later consumption.
Nutrition Facts
129 calories, 4.3 g fat, 0.8 g saturated fat, 21.8 g carbohydrates, 11.3 g sugar, 3.5 g protein, 2.8 g fiber, 2 mg sodium, 4 Points+
Points values are calculated by Snack Girl and are provided for information only. See all Snack Girl Recipes
Other posts you might like:
---

Snack Girl is so proud of herself. She made this beautiful bowl of strawberry frozen yogurt (and then ate it)....
---

Snack Girl is ALWAYS looking for ways to makeover treats into healthy food. And, she loves banana splits!....
---
---
Get Free Email Updates! Yes please!
---