Quest Bar Review - Are These a Good Choice?
This Quest Bar review continues my quest for the perfect protein bar. The short version of this post is that my journey continues.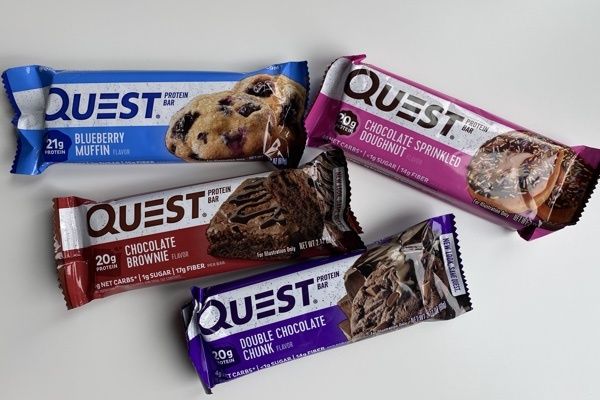 I have taken a look at Built Bar and Pure Protein Bar and I find these to be okay.
Quest Bar is in another category. I purchased this allotment at my local gas station convenience store.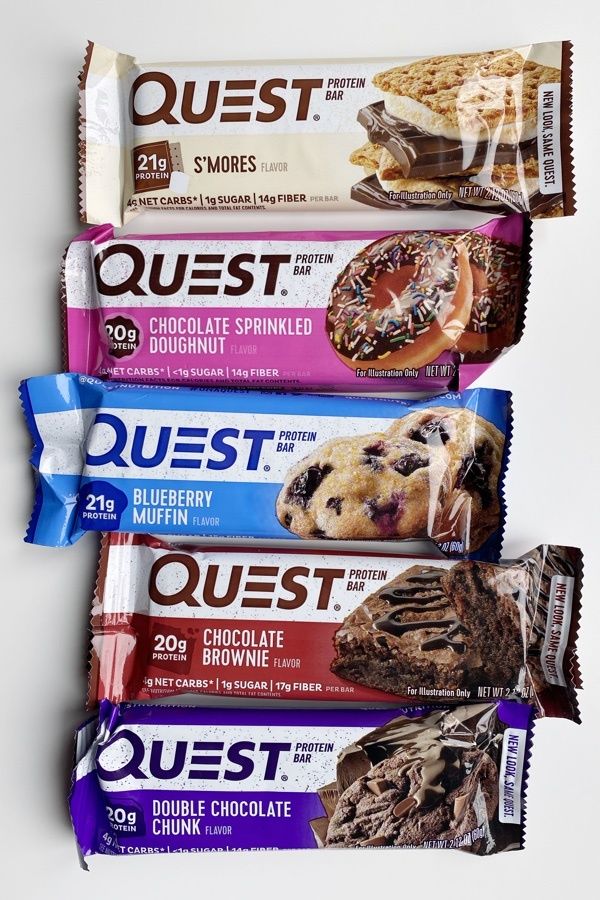 Do you see the flavors? S'Mores! Donuts! Blueberry muffins! Oh yeah, a healthy muffin. I was very intrigued because if you can make a healthy donut that actually tastes good - you will change my world.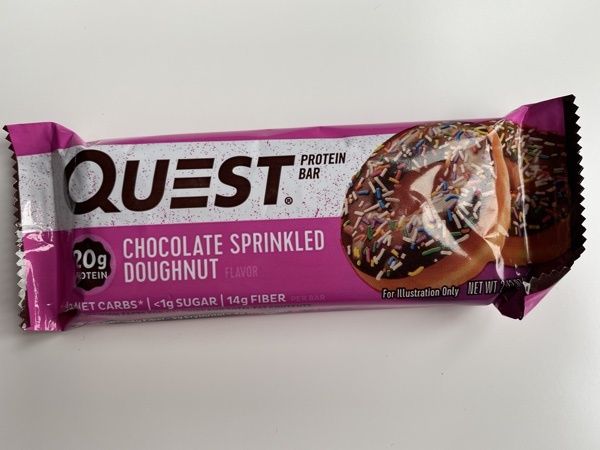 The Chocolate Sprinkled Doughnut was my first taste because I was so excited. Twenty grams of protein, 14 grams of fiber, and no sugar in a donut flavored protein bar? I want to love this Quest Bar so I will stop craving donuts!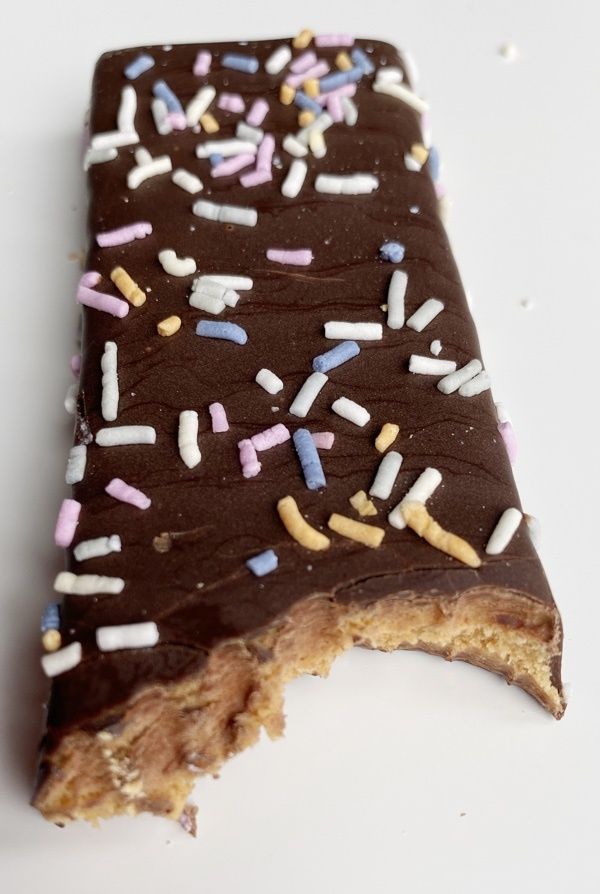 As you can see, it is sprinkled covered like a donut but it tastes so awful. As a writer, I should be able to put into words how bad this bar is but it escapes me. It was chalky, sickly sweet, flavored like a donut but so fake. I have tried so many protein bars but this was the worst I have ever tasted.
I am sticking to donuts.
My next try was Quest Chocolate Brownie. Many protein bar brands have a version of this that is acceptable so I thought I would see if it works. Maybe donut flavored was too ambitious?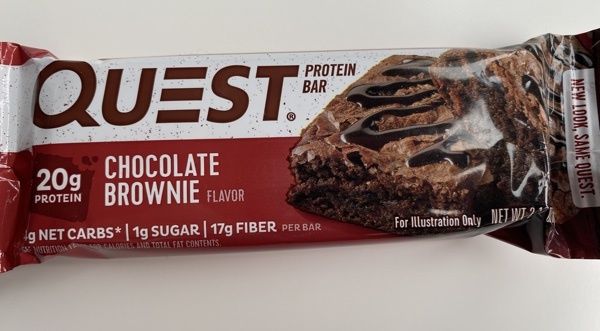 Ummmm. no. This was also inedible. Sticky, chalky, sickly sweet and just plain strange. Here are the ingredients for the Quest BarChocolate Chip version:
Protein Blend (Milk Protein Isolate, Whey Protein Isolate),Soluble Corn Fiber (Prebiotic Fiber), Almonds, Water, Unsweetened Chocolate, Natural Flavors, Erythritol, Cocoa Butter, Palm Oil, Sea Salt, Calcium Carbonate, Sucralose, Steviol Glycosides (Stevia).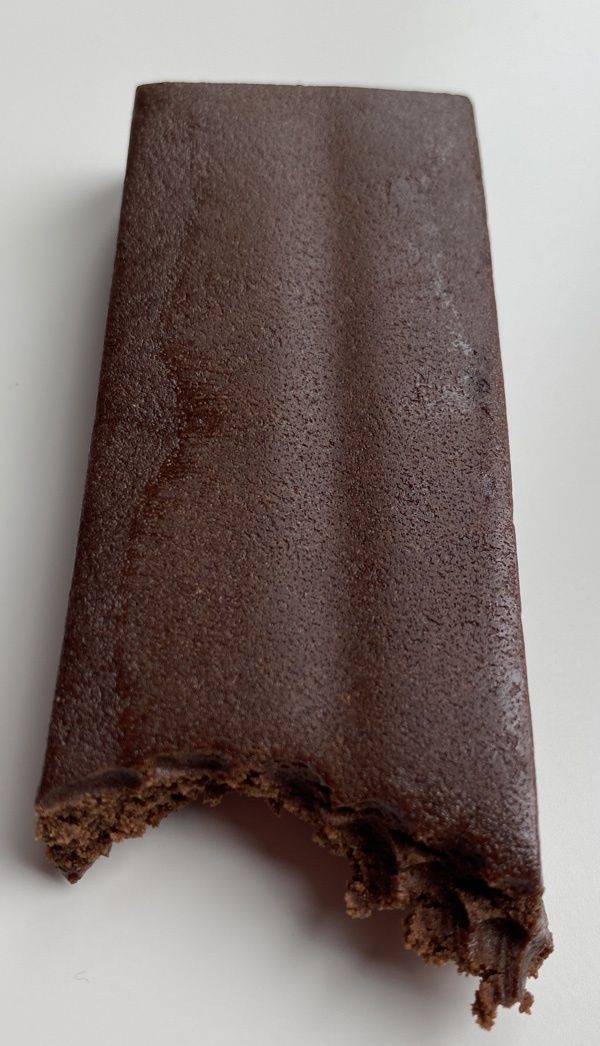 The problem, as you can see, is that Quest bars are using erythritol (sugar alcohol) and stevia. If you use too much of these ingredients, the flavor will be off.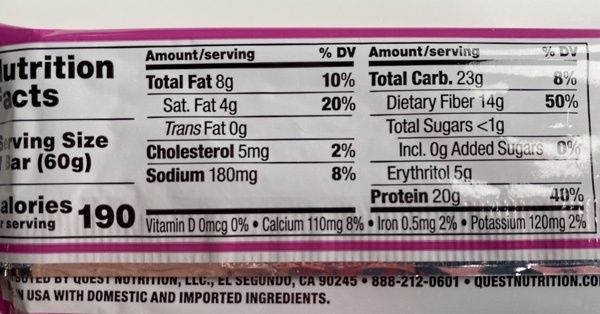 Also, in the quest for 14 grams of fiber per bar, they use soluble corn fiber. I think that leads the bar to have a very strange texture. You can see in the above label that the bar is 190 calories with 0 added sugars.
I want to like these! Any bar with low sugar and high protein for those hunger pangs can be a good thing but they have to be edible.
My research has led me to an article on Quest Bars that says that Quest used to be much better - and then they changed their recipe.
That makes sense to me because I cannot understand how they are on many health websites as a good choice.
But, I am sure that some people absolutely love these so do try them yourself. They are about $2 (so not much of a risk).
Have you tried Quest Bar? What did you think?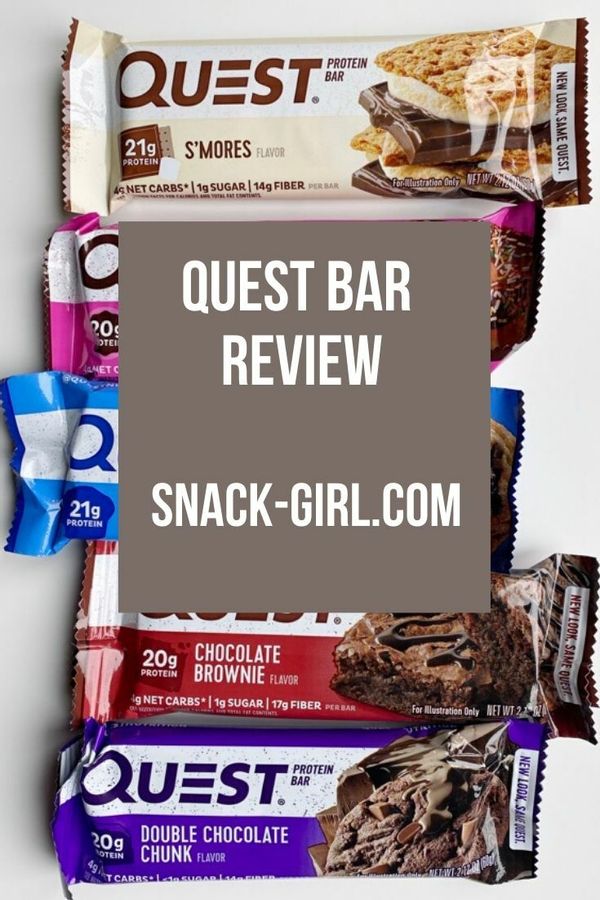 Other posts you might like:
---

This Built Bar review was inspired by a bunch of comments on a previous post and is my personal (non-sponsored) opinion of these bars.....
---

This Pure Protein Bars review is the latest in my ongoing quest to find the best protein bar.....
---