Raw Kale Caesar Salad
Raw kale Caesar salad will change your mind about romaine lettuce being the king of Caesars.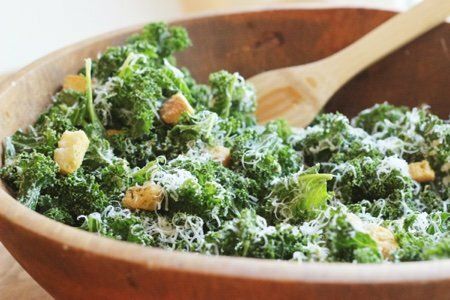 Wasn't Caesar a kind of king? I can tell you that making my own lighter version of Caesar dressing has made me want to pour it on everything including my toast.
This dressing does not include egg yolks, mayo, or a ton of oil but what it does have is that wonderful salty, creamy flavor and texture of Caesar. The ingredients include anchovy paste which you can find above the canned tuna.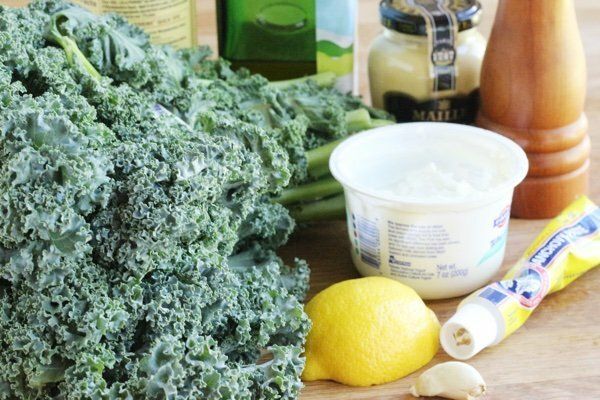 The only big difference between romaine and raw kale is that you must massage the kale before you pour the dressing on it. If you massaged the romaine, you will have a liquidy mess on your hands.
I wash the kale, tear it off the stem into good size pieces, pour over a tablespoon of olive oil and massage for about 2 minutes until it gets softer and more pliable. Taste it a couple of time until you approve of its texture.
I created a video if you want to watch a master at work: Massage Kale.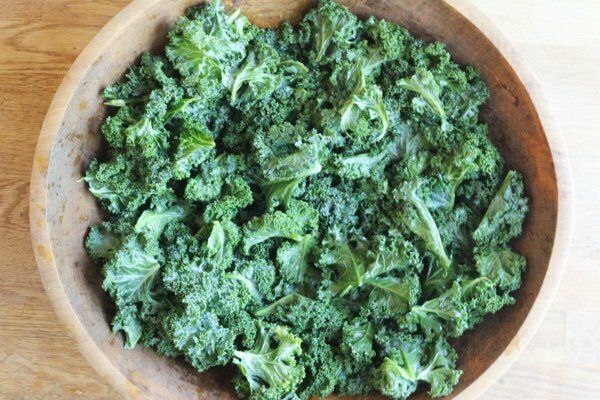 The "massage" step cannot be skipped because it changes raw fibrous kale into something chewy and quite palatable. I actually prefer it to lettuce. Also, kale can be stored in the refrigerator already dressed and it won't melt (don't try that with lettuce).
The best part? One cup of kale contains 5 grams of fiber, and 15% of the daily requirement of calcium and vitamin B6 (pyridoxine), 40% of magnesium, 180% of vitamin A, 200% of vitamin C, and 1,020% of vitamin K.
You can eat a raw kale Caesar salad, enjoy it, and do your body good.
My kids will even eat this if I don't mention the health benefits. My daughter kept sticking her hand in the bowl when she thought I wasn't looking. Can you believe I have a child who steals kale? What will happen if I put out beets?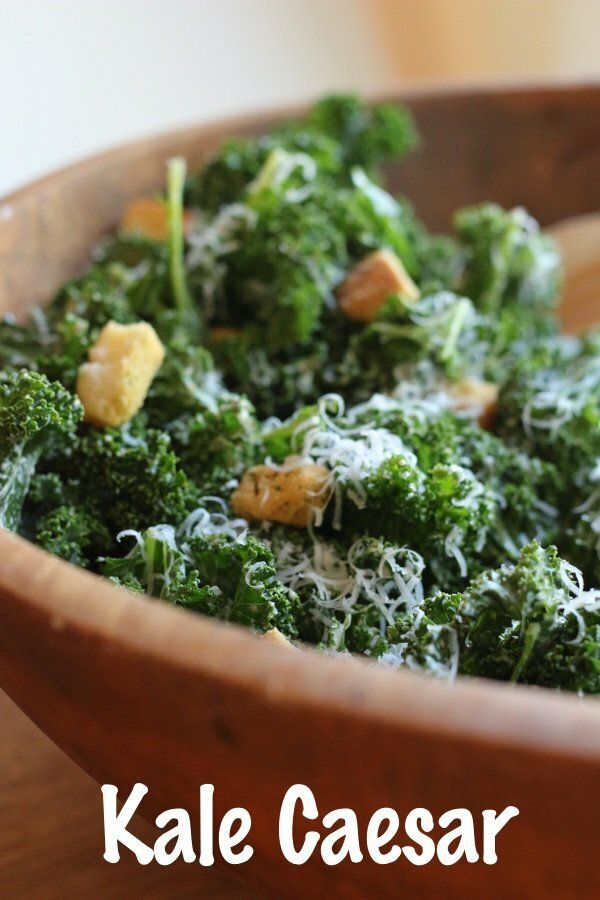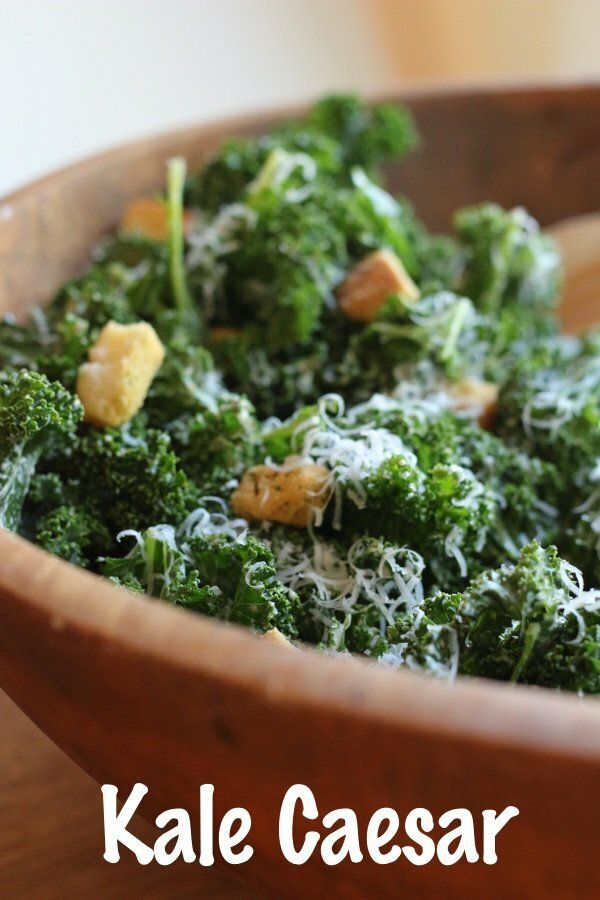 Raw Kale Caesar Salad Recipe
Makes 6 servings
Prep time: 10 min
Cook time: 0 min

Ingredients
1 large bunch kale (about 1.5 pounds), washed and stripped off stems
2 tablespoons olive oil
1/3 cup plain Greek fat-free yogurt
2 tablespoons fresh lemon juice
1 garlic clove, minced
2 teaspoons Worcestershire sauce
1 teaspoon anchovy paste
1 teaspoon Dijon mustard
½ teaspoon ground black pepper
grated Parmesan and croutons, optional

Instructions
Place kale in large bowl and pour over 1 tablespoon of olive oil. Massage into kale for 2 minutes to soften it.
Whisk yogurt, lemon juice, garlic, 1 tablespoon olive oil, Worcestershire sauce, anchovy paste, mustard, and black pepper in a medium bowl. Pour over kale and toss until all the leaves are coated.
Serve immediately or store for later consumption. It will last about three days in a tightly covered container in the refridgerator.
Nutrition Facts
Makes 6 large servings (without cheese and croutons) = 133 calories, 8.6 g fat, 1.3 g saturated fat, 13.2 g carbohydrates, 1.0 g sugar, 5.0 g protein, 5 g fiber, 135 mg sodium, 3 Green, 3 Blue, 3 Purple WW SmartPts
Points values are calculated by Snack Girl and are provided for information only. See all Snack Girl Recipes
Other posts you might like:
---

Kale is on every list for "healthiest vegetable". Many of you hate it or will never try it....
---

Kale is getting a lot of press and finding its way on all the top blogs. I had to ask this kale to stop on the red carpet to photograph it....
---
---
Get Free Email Updates! Yes please!
---