Red Wine Cranberry Sauce
Red wine cranberry sauces is my new favorite! I make my own cranberry sauce and I have moved through a bunch of recipes.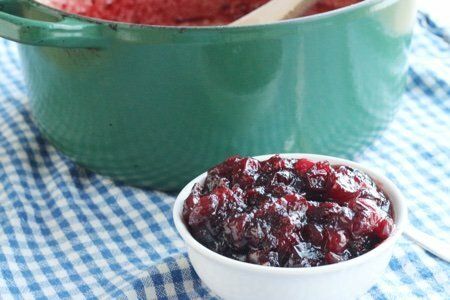 My easy cranberry sauce is almost the same as this red wine cranberry sauce recipe. The big difference is the addition of wine (duh) which gives this added flavor that is sophisticated and deep. I can't get enough of this and I feel like it would complement many more dishes than turkey.
My other favorite cranberry dish is cranberry horseradish relish. This post is old and you are not allowed to laugh at my photography. You don't have to cook cranberry horseradish relish! If you like the spiciness of horseradish and the sourness of cranberries – this is for you.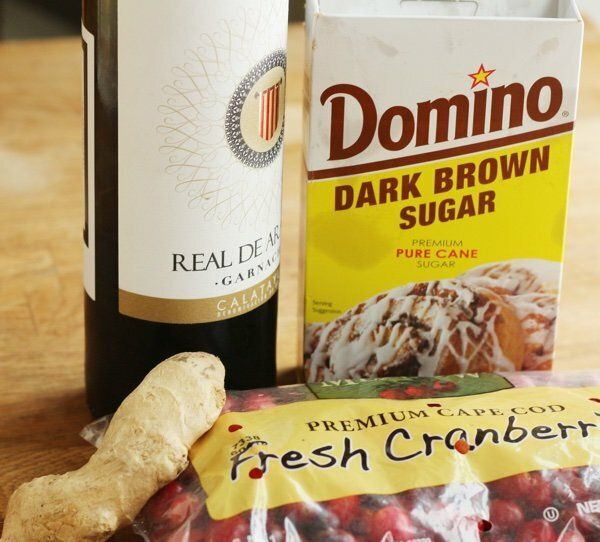 I used a red wine that I had open in my fridge. Be sure not to use a sweet wine since the whole point of this is to add the sour punch of the wine in addition to the sour punch of the cranberries. Don't ask me why that works!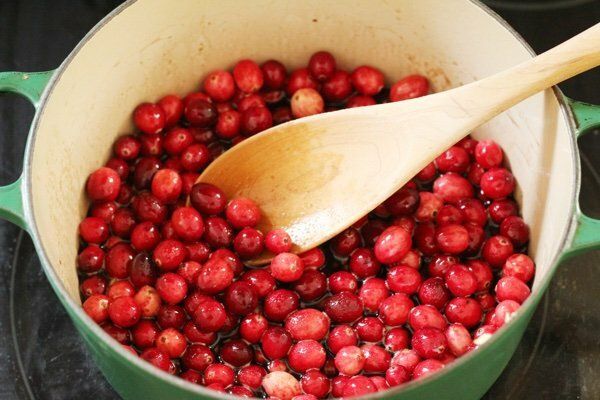 I added some ginger as well but if you don't have it – no worries. I don't think it is critical to the recipe.
This is so fast and easy that I don't quite know why we don't make it all the time. I live in Massachusetts, the home of the cranberry bog so I am a fan. Once when I was out on Cape Cod during cranberry harvest, I bought 4 pounds of fresh cranberries from a farm.
They didn't taste any different than the packages at the grocery store EXCEPT that they stayed fresh for a very long time. I don't drive out to Cape Cod whenever I want cranberries because it is far but I would if I could!
This cranberry sauce can be frozen and will stay fresh in your refrigerator for about 5 days. It is like jam and you could can it for friends or family and give it as a gift. If you do that, can you send some to me?
Have you made red wine cranberry sauce? What do you think?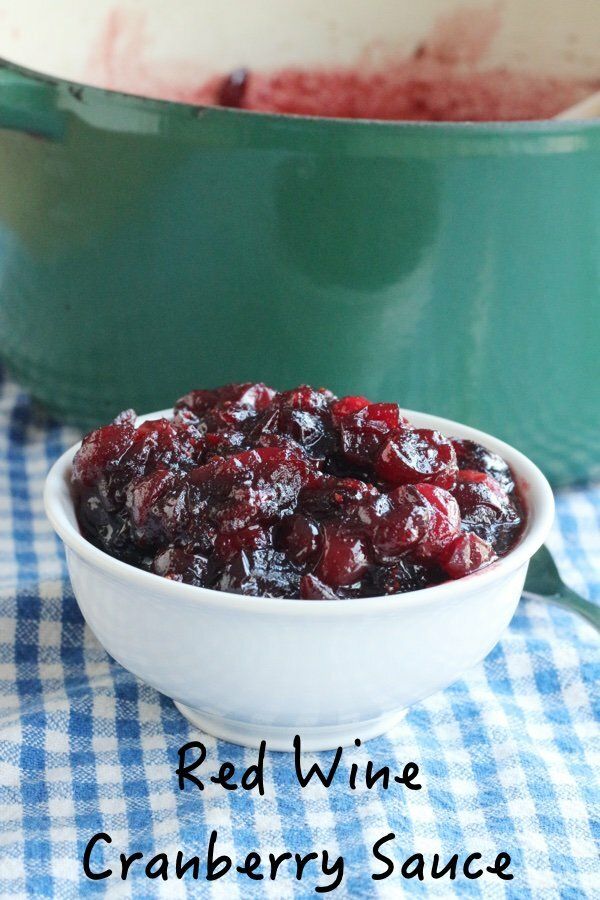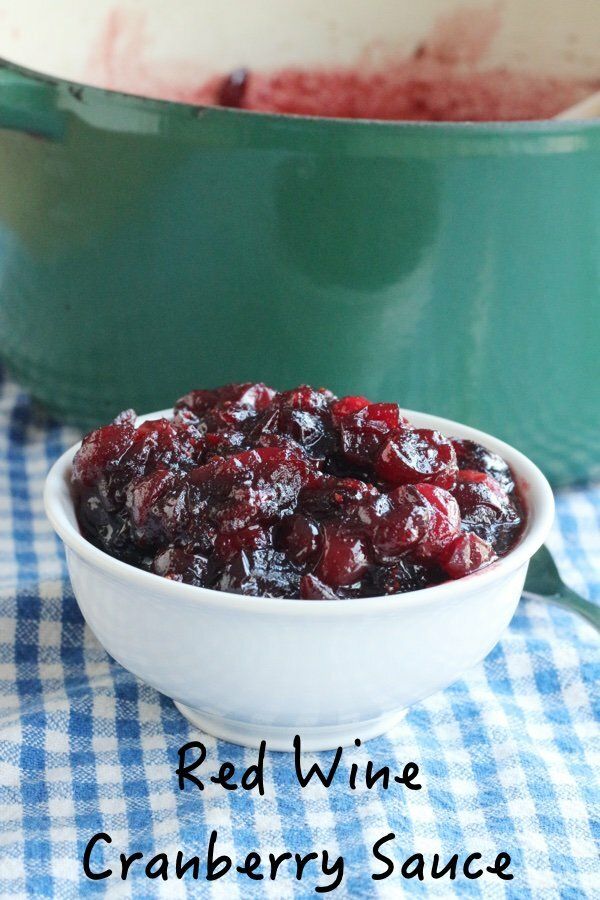 Red Wine Cranberry Sauce Recipe

Makes 2 cups

Ingredients
1-12 ounce package fresh cranberries (3 cups)
1 cup dark brown sugar
½ cup dry red wine
2 teaspoons fresh ginger, minced (optional)

Instructions
In a small saucepan over medium heat combine the cranberries, brown sugar, ¼ cup water, red wine, and ginger. Simmer for 15 minutes or until all the cranberries have popped and the mixture thickens. Refrigerate and serve cold. Can be made and stored multiple days ahead.
Nutrition Facts
For 1 tablespoon = 31 calories, 0 g fat, 0.0 g saturated fat, 6.8 g carbohydrates, 6.2 g sugar, 0 g protein, 0.3 g fiber, 4 mg sodium, 2 SmartPts
Points values are calculated by Snack Girl and are provided for information only. See all Snack Girl Recipes
---
Other posts you might like:
---

Two years ago I posted this recipe and thought, "No one is going to read this."...
---

Yes, it is possible to create an entire Thanksgiving dinner in 10 minutes. How?...
---
---
Get Free Email Updates! Yes please!
---