Perfect Roast Turkey Breast for Everyday
This is the only time of year that you can buy turkey breast. I don't know why this is because you can always find it at the deli counter.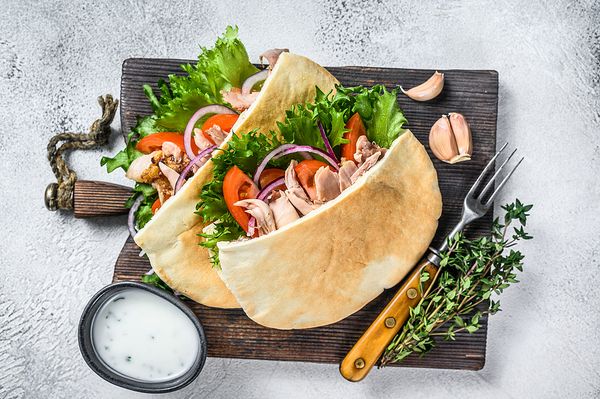 How many of us buy sliced turkey breast to make sandwiches? Turkey breast is one of those lean meats that nutritionists tell us to eat. It is famous for being low in fat, high in protein, and easy to serve.
But, the stuff that we buy at the deli counter isn't that great. The difference between a packaged, cooked sliced turkey breast and a fresh, roasted turkey breast is pretty stark.
For example, the turkey breast you roast is not shaped in a circle. Right there, you know that the turkey has been processed for easy slicing. Also, there is usually a high amount of salt added to give the packaged turkey some flavor.
Roasting your own turkey breast will save you money and it will taste so much better. It isn't even the same animal in my opinion.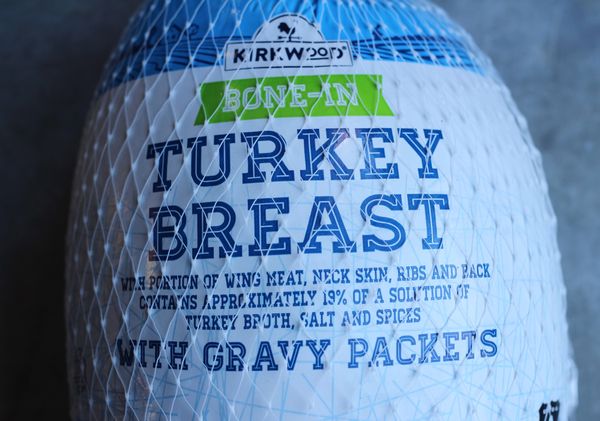 I bought this 8 pound turkey breast at Aldi for around $1.70 per pound. It does have a bone in it because I believe that the bones are good for flavor.
Below I have included my recipe for roast turkey breast but I have included some other methods for cooking turkey breast on Snack Girl - check out: cook turkey breast in oven bag and slow cooker turkey breast.
I want to be clear that I am not cooking this for Thanksgiving. I made this for a meal and then froze half of it which I then take out for sandwiches. My local deli counter was selling turkey breast for $8 a pound (not even close to what I paid for the frozen turkey breast even when you account for the bone).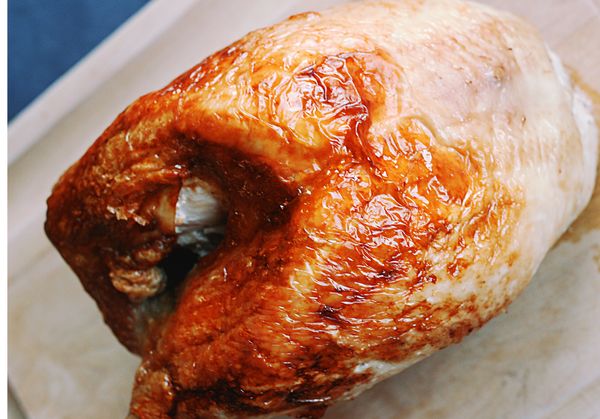 This frozen turkey breast did not come without ingredients added, which I find is fairly common. Here is what is listed on the label:
turkey, turkey broth, salt, sugar, brown sugar, natural flavor
It is extremely important that you check the ingredients on the package because you don't want to add more salt or sugar if there is already some on the bird.
If the ingredients say "turkey" - then you can rub a couple teaspoons of kosher salt under the skin and let it marinate for 24 hours.
The key to great turkey breast is to IGNORE THE PACKAGE DIRECTIONS. I used all caps because I felt that you need to know that they are fine but not the greatest.
Start the bird with a higher temperature to seal in the juices and then knock it down to finish the roasting. I find that this technique makes a huge difference in the moistness of the final product.
I have a convection setting on my oven that I use for this process. The roasting goes faster and also cooks the bird evenly. Use it if you have it!
Do you buy extra turkey breasts at this time of year? How do you cook your turkey breast?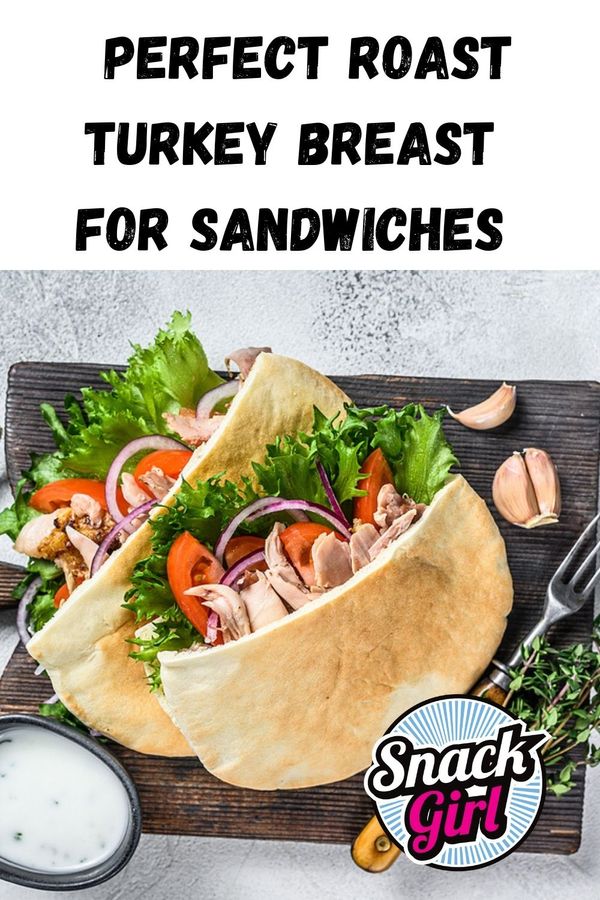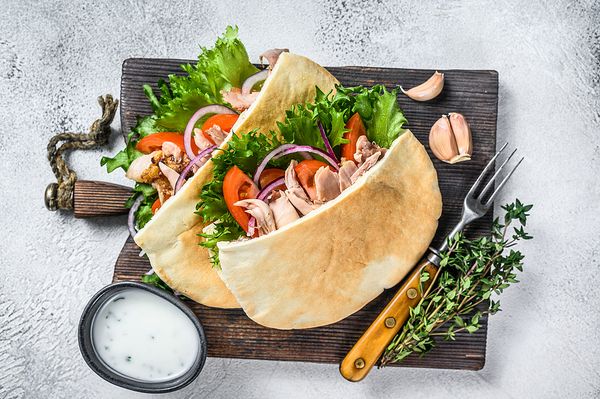 Roasted Turkey Breast Recipe
Ingredients
1 frozen bone-in turkey breast (7-10) pounds
Instructions
Thaw turkey breast in the refrigerator for 2 days. Heat the oven to 425 F. Remove breast from packaging and place on a roasting rack, skin side up. Add 1 cup of water to the pan to keep the pan from burning.
Roast turkey breast for 30 minutes. Reduce the heat to 325 degrees and roast until the turkey registers 160 degrees, about 1 hour. The time it takes to roast will vary depending on the size of the breast and your oven.
Points values are calculated by Snack Girl and are provided for information only. See all Snack Girl Recipes
Other posts you might like:
---

Cooking turkey breast in an oven bag saves you so much and worry......
---

A few weeks ago, I roasted turkey breast and found out that I had done it all wrong.....
---
---
Get Free Email Updates! Yes please!
---