Roasted Eggplant Salad
Roasted eggplant salad is for summer. Eggplant is fresh right now!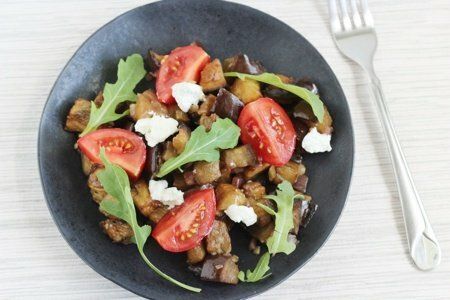 You got to get yourself an eggplant and roast it. This recipe is easy and I found out that the latest eggplants on the market don't need any salting to remove bitterness. Yes, these babies are naturally sweet.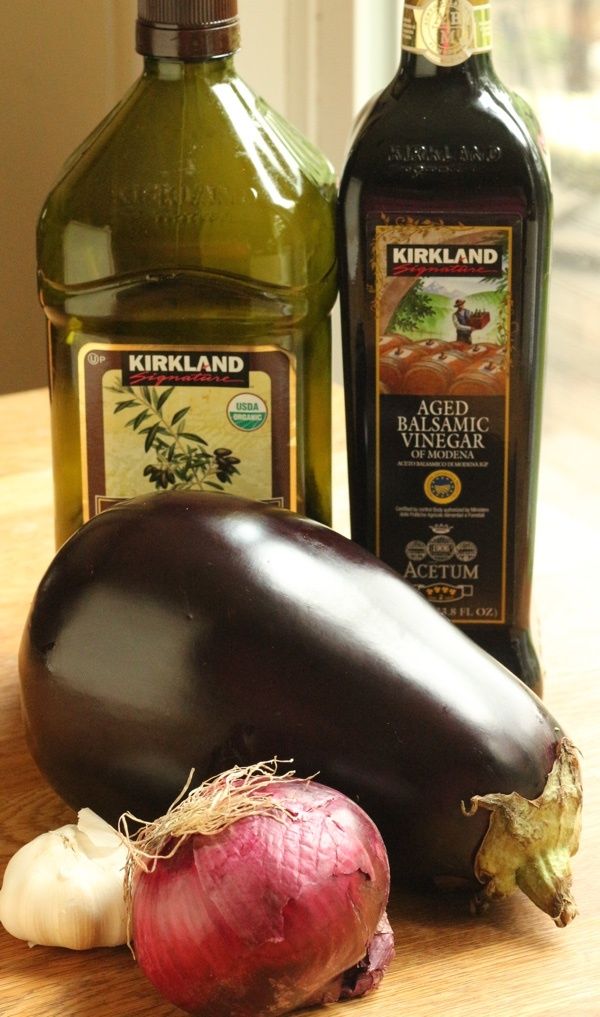 I haven't featured eggplant as much as I should. My husband and daughter are slightly allergic to it so I tend not to cook it - but I love it! Check out how to cook vegetables on the grill and eggplant dip recipe for other eggplant ideas.
Eggplants have a high water content with almost no cholesterol or fat and are a great source of fiber. They are also a good source of vitamin C, vitamin K, magnesium, phosphorus, copper, dietary fiber, folic acid, potassium, and manganese.
Roasting eggplant at a high temperature with some balsamic vinegar thrown in – makes it taste quite sweet. I fell madly, instantly in love with this roasted eggplant and hid it from my husband.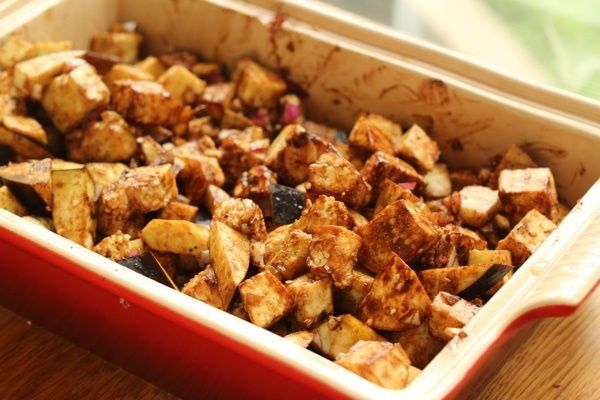 The dish above is before roasting it. After you finish cooking it, it gets smaller and sweeter.
It is a little sad to use a high temperature oven in the summer but then you can refrigerate the results to have a cool, vegetable snack.
You can eat it plain, stuff it in a pita, mix it with cherry tomatoes and salad greens or put it on top of rice.
It is a delicious side dish for any barbecue and I find that I will munch on it from the fridge it if I make the time to cook it.
Use the food processor to mince the garlic and onion to save time.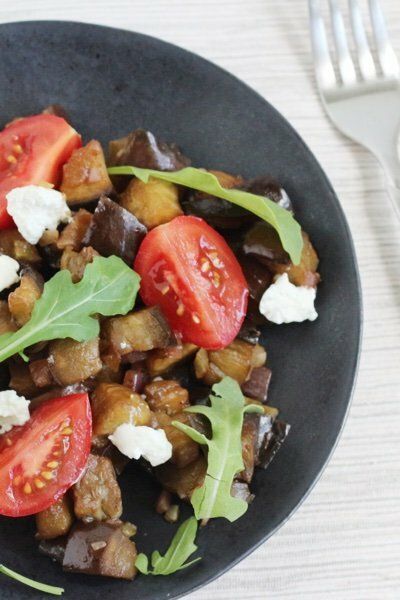 How do you cook eggplant? Do you worry about salting it?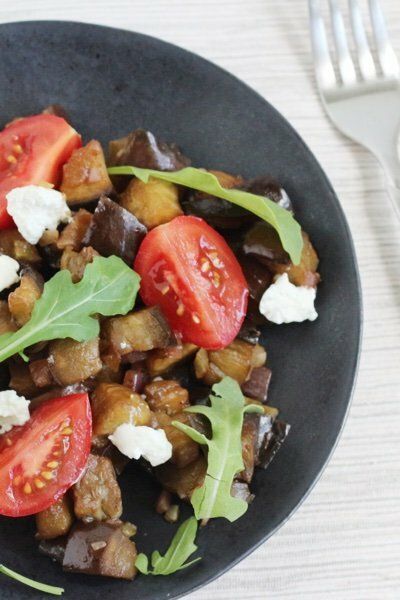 Roasted Eggplant Recipe

Makes 4 servings, ¾ cup per serving

Ingredients
1 large eggplant, chopped (about 7 cups)
3 garlic cloves, peeled and minced
1 small red onion, minced
1 tablespoon olive oil
¼ cup balsamic vinegar
salt and pepper to taste

Instructions
Preheat oven to 400 F. Mix the eggplant, garlic, onion, olive oil, and vinegar in a 9x13x2-inch baking dish.
Bake for 10 minutes. Take out and toss the eggplant and bake for another 15 minutes until softened and juicy.
Add salt and pepper to taste. Enjoy hot, cold, or room temperature.
Nutrition Facts
For ¾ cup serving = 80 calories, 3.8 g fat, 0.5 g saturated fat, 11.0 g carbohydrates, 5.1 g sugar, 1.7 g protein, 5.5 g fiber, 4 mg sodium, 1 Freestyle SmartPt
Points values are calculated by Snack Girl and are provided for information only. See all Snack Girl Recipes
Other posts you might like:
---

My partner is allergic to eggplant so there hasn't been one eggplant post on Snack Girl. That changes today!...
---

It is good to know how to cook vegetables on the grill because it makes side dishes so much easier......
---
---
Get Free Email Updates! Yes please!
---