How to Cook Vegetables on the Grill
It is good to know how to cook vegetables on the grill because it makes side dishes so much easier.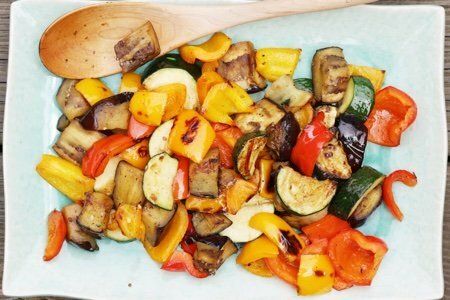 A couple weeks ago, I learned how to grill watermelon and how much I loved it. I tried something called salad sticks years ago and it didn't take off.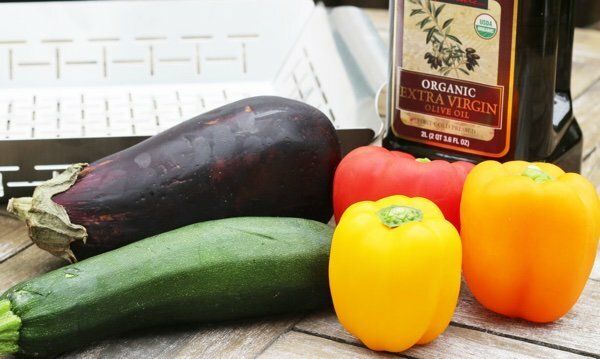 The key here (other than fresh vegetables which you should be able to find everywhere this time of year) is a grill basket. I have tried grilling vegetables without a basket and have had them fall through the grates.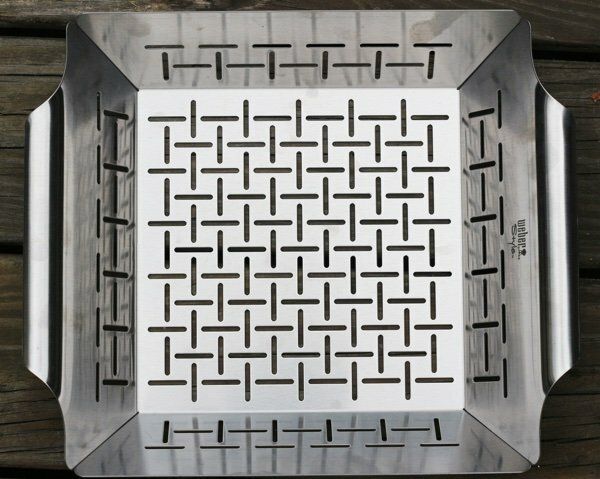 Weber sent me this grill basket for review and I have to say that it totally did the job. (See the Amazon link below if you want to price it or buy it.) None of the vegetables plummeted into the grill. It was even easy to clean up!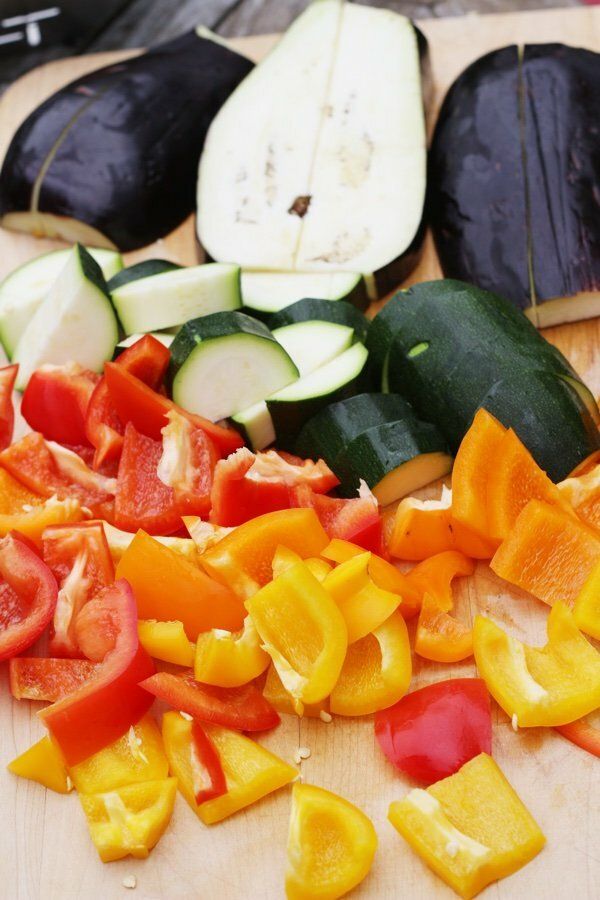 You can grill a whole mess of your favorite vegetables. Don't worry about crowding the basket. As you can see, my grill has space for both the basket and any thing else I would want to make for dinner. Add your steak or chicken and cook it all at once!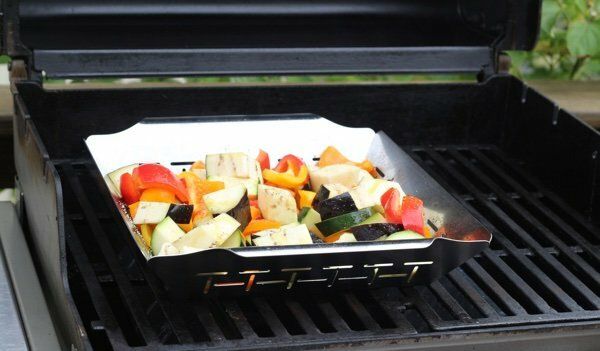 I put the basket on a hot grill and then tossed them every 3-4 minutes with a spoon. I got charred, smoky, and great tasting vegetables. This may be my favorite way to prepare fresh vegetables because their flavor is quickly enhanced by the high heat. Seriously, yum!
My daughter couldn't stop eating the eggplant and I had to shoo her away so I could shoot a photo.
The eggplant does not need to be salted before grilled (to get out the bitterness). I have found that the small eggplants from the supermarket (or farmer's market) are far less bitter than they used to be. Don't be afraid!
Do you grill vegetables? What do you grill and how do you grill it?
This grill basket was received for review consideration. No other compensation was provided.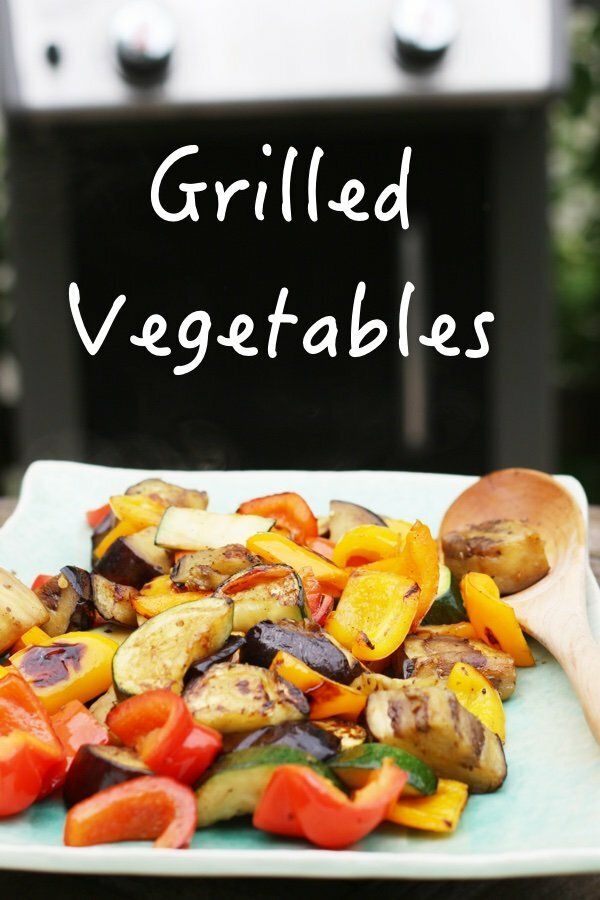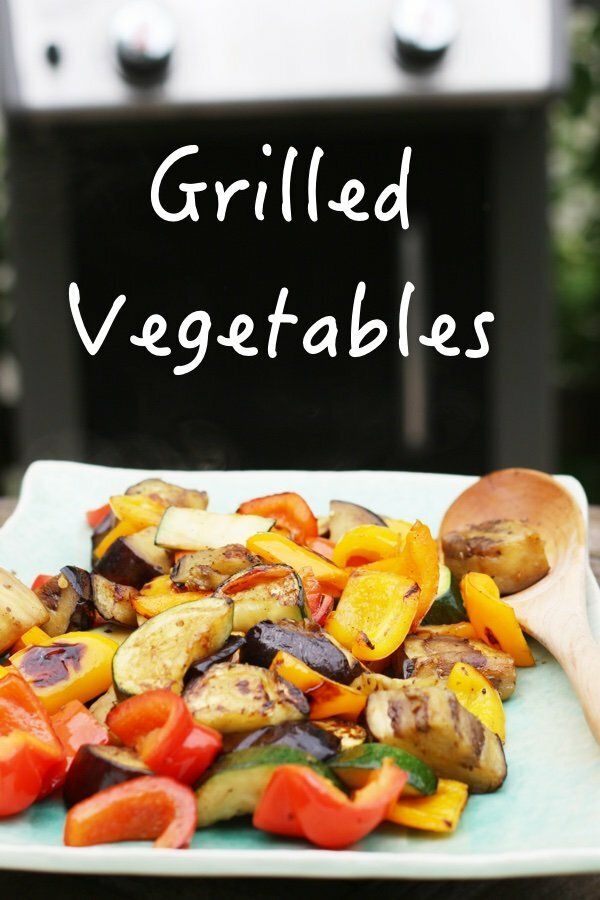 How To Cook Vegetables on the Grill Recipe
Makes 8 servings

Ingredients
1 small eggplant
1 red bell pepper
1 yellow bell pepper
1 orange bell pepper
1 medium zucchini
1 tablespoon extra virgin olive oil
salt and pepper to taste

Instructions
Heat a gas or charcoal grill to hot. Cut eggplant, peppers, and zucchini into 1-inch chunks. Place in a grill basket and toss with olive oil and salt and pepper. Put on grill and cook for about 12 minutes, tossing every 3-4 minutes. Grill until you like the amount of char and level of tenderness. Enjoy!
Points values are calculated by Snack Girl and are provided for information only. See all Snack Girl Recipes
Other posts you might like:
---

Do you know how to grill watermelon? Perhaps you are wondering why you would do such a thing.....
---

If it would just STOP raining, Snack Girl would get excited about Memorial Day weekend. Click your heels together and repeat after me, "My children will not watch twenty hours of TV over Memorial Day weekend."....
---
$32.99 $30.99 Buy on Amazon.com
As an Amazon Associate, I earn from qualifying purchases.
---
---
Get Free Email Updates! Yes please!
---