Roasted Rhubarb
Roasted rhubarb is so easy to make it should be illegal. Actually, it is a crime not to make it this time of year.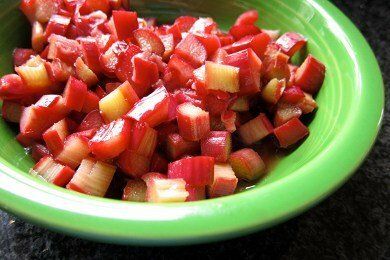 I am determined to get you to try rhubarb and this recipe will get you started. Through the years, I feature rhubarb in a bunch of different ways. My favorites include my healthy rhubarb muffins with walnuts and my light rhubarb crisp.
You can only find rhubarb at this time of year so you have to move! Here is what it looks like in its stalk form.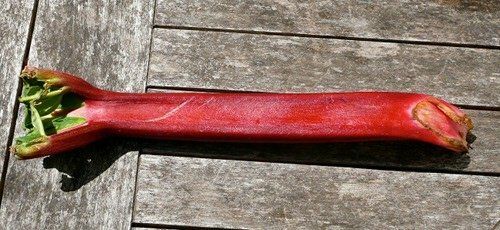 It can also look really green like in this photo. I found it in one of my favorite grocery stores already cut up and in plastic. Huh? At any rate these two ingredients are all you need for roasted rhubarb.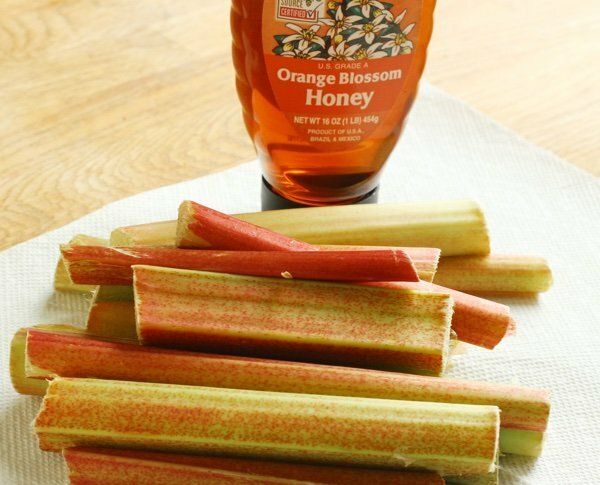 You need to use A LOT of honey to make rhubarb palatable because it is really sour. But, after you spend a little time cooking it, you have a sublime treat.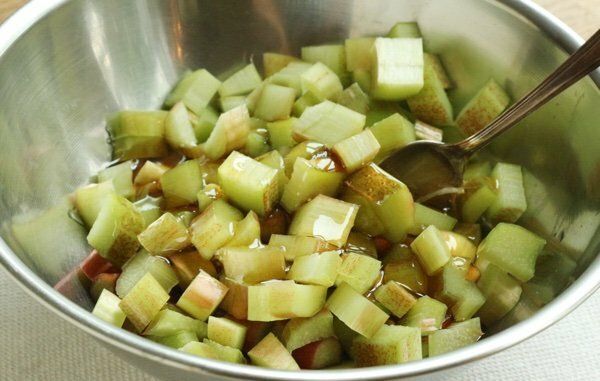 It kind of turns into a soft jam after roasting and it is very strong in flavor. It will keep for a while in the refrigerator in a tightly sealed container.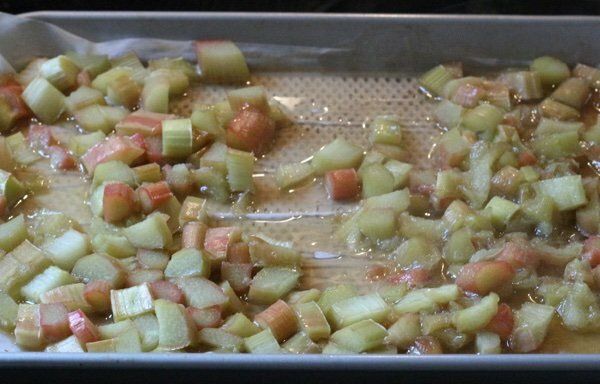 The serving size below is ¼ cup but I don't think I would eat all of that in one sitting because it is so flavorful. I would probably eat about half of that (or two tablespoons).
Use this cooked rhubarb as you would use fresh berries - as a tasty and healthy addition to brighten up your boring meals. Or, eat it as a dessert with a little bit of milk or cream. Try it in your yogurt, on top of your cereal, or in your smoothies.
I put it on my toast in the morning as a substitute for jam.
My kids went nuts for it and ate it plain as an afternoon snack. I think the color is very attractive to them and they like the sweet/sour combination.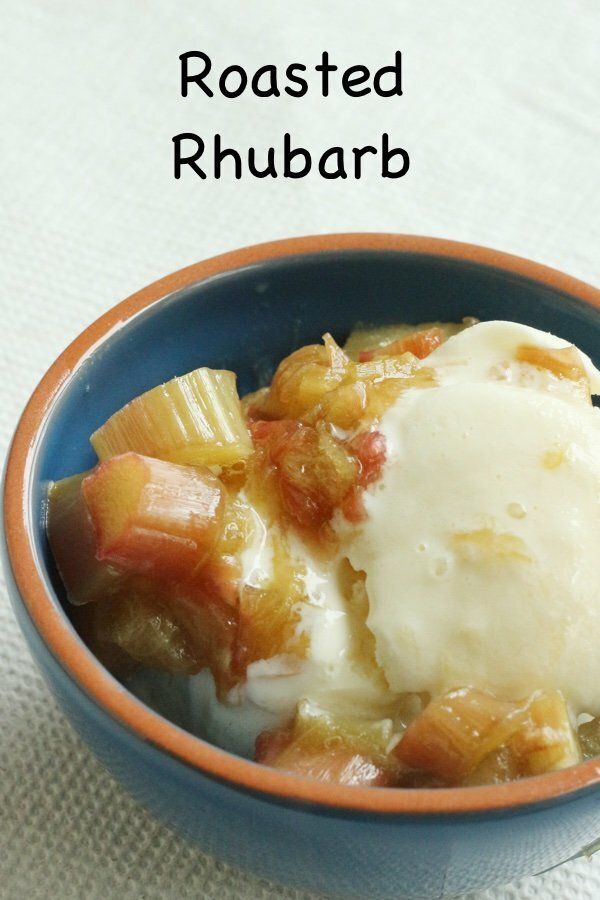 How do you serve rhubarb? Please share.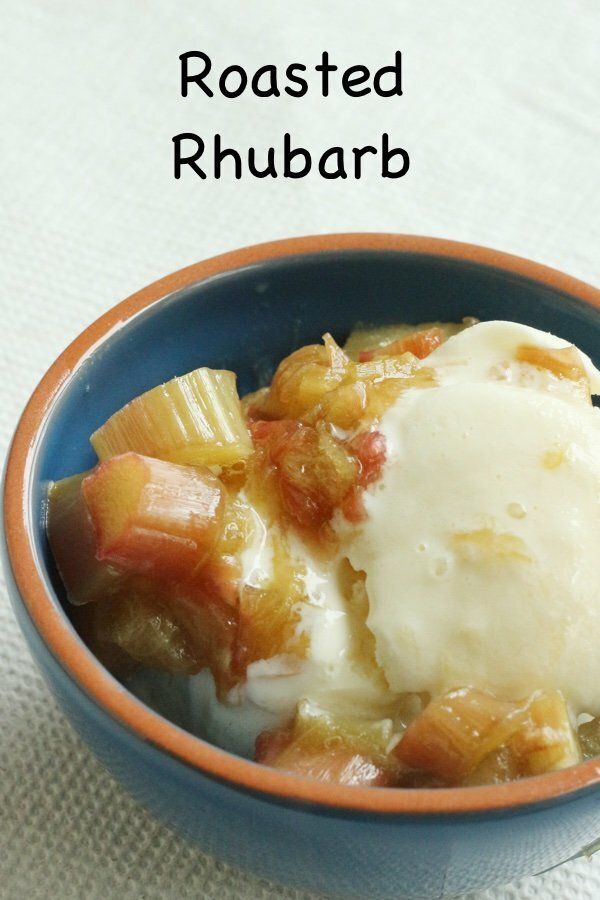 Roasted Rhubarb Recipe
(makes 8 servings)
1 pound rhubarb
1/2 cup honey

Preheat oven to 450F. Remove rhubarb leaves and tough end and chop into small pieces. Mix rhubarb and honey in small bowl. Line a rimmed baking sheet with parchment paper for easy clean up and spread rhubarb on it. Roast for 10 minutes. Enjoy!
For ¼ cup = 76 calories, 0.1 g fat, 0.0 g saturated fat, 20 g carbohydrates, 18 g sugar, 0.6 g protein, 1.1 g fiber, 4 mg sodium, 4 Freestyle SmartPts
Points values are calculated by Snack Girl and are provided for information only. See all Snack Girl Recipes
Other posts you might like:
---

Creating a healthy rhubarb muffin is harder than you would think. Typically, rhubarb needs the addition of a ton of sugar for people to like it.....
---

It is there waiting for you in the produce section - rhubarb!
---
---
Get Free Email Updates! Yes please!
---