Roasted Tomatoes with Garlic
Do you have too many tomatoes right now? Then this roasted tomatoes with garlic recipe is for you!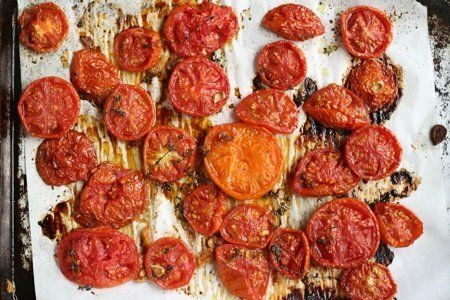 I was training for my next 5K (see my post The Truth about Couch to 5K) and I ran by a house with a big pile of tomatoes in front of it.
There was a cardboard sign that said "Free" and I thought, "What? This is like a dream come true – fresh, free tomatoes!!".
Then, I thought, maybe someone else may need them more than me so I decided to check at the end of the day – and they were still there!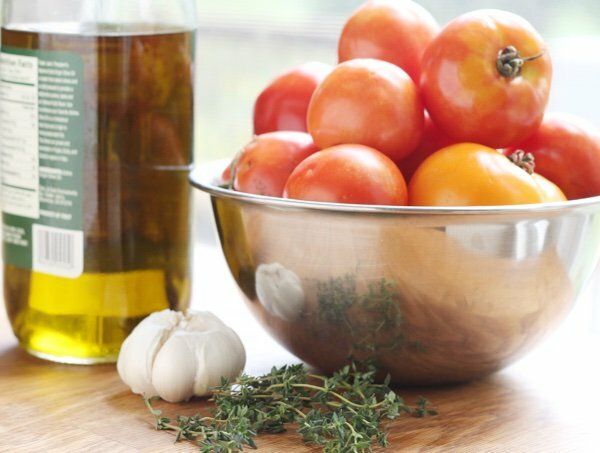 In addition to my neighbor, my friend, Bill, had way too many tomatoes at his farm and was selling them for 50 cents per pound (crazy).
Now, I had a problem. Too many tomatoes!!
I don't like to can them because it is a pain in the rear so I decided to roast them (which is my favorite way to cook). This summer I have featured roasted rainbow carrots and a baked salmon and asparagus recipe because I love using my oven SO much.
My oven has a way to program it and it will turn itself off which is very helpful when you are roasting tomatoes because it takes a long time (like 2 hours).
You slice them in half, toss them with olive oil, garlic and some thyme (if you have it) and put it in the oven for 2 hours until they wilt down and look like a tomato explosion.
This is what they look like before you cook them: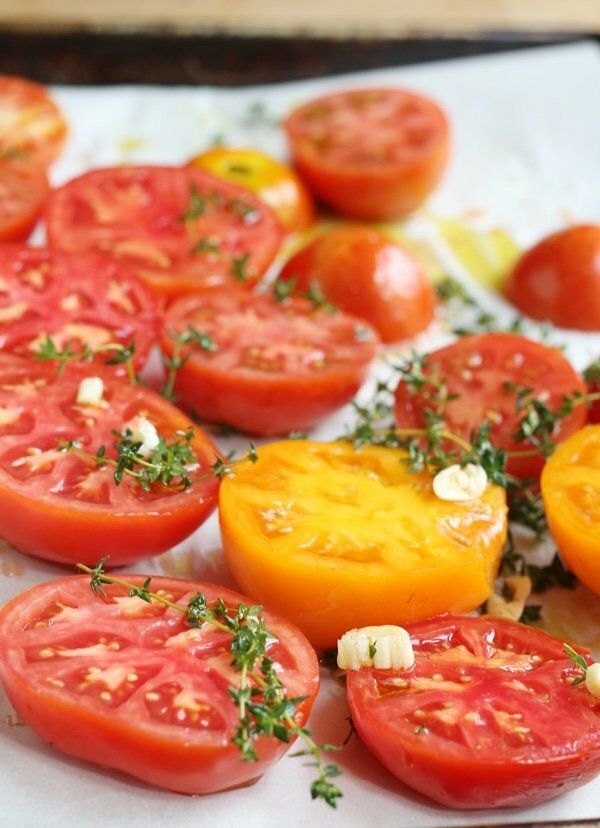 I love this way of processing tomatoes because the preparation time is nothing and I can program my oven for 90 minutes and forget it is on.
I check back later and see how they look and put on the oven again until they are perfect.
Store these in an airtight container and freeze them for a winter treat of tomato deliciousness.
The recipe below is for one sheet and is easily doubled or tripled. Simply add one tablespoon of olive oil and one clove garlic for every pound of tomatoes.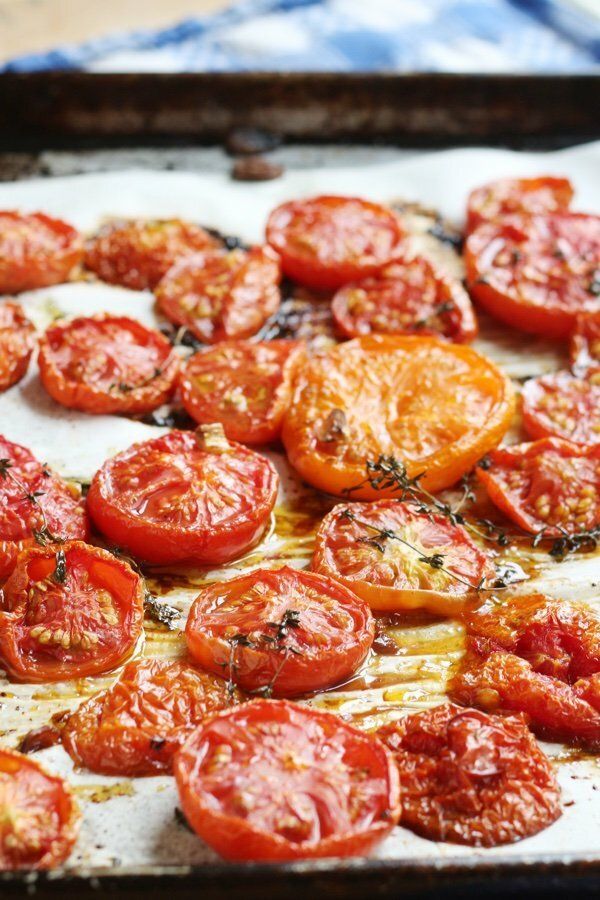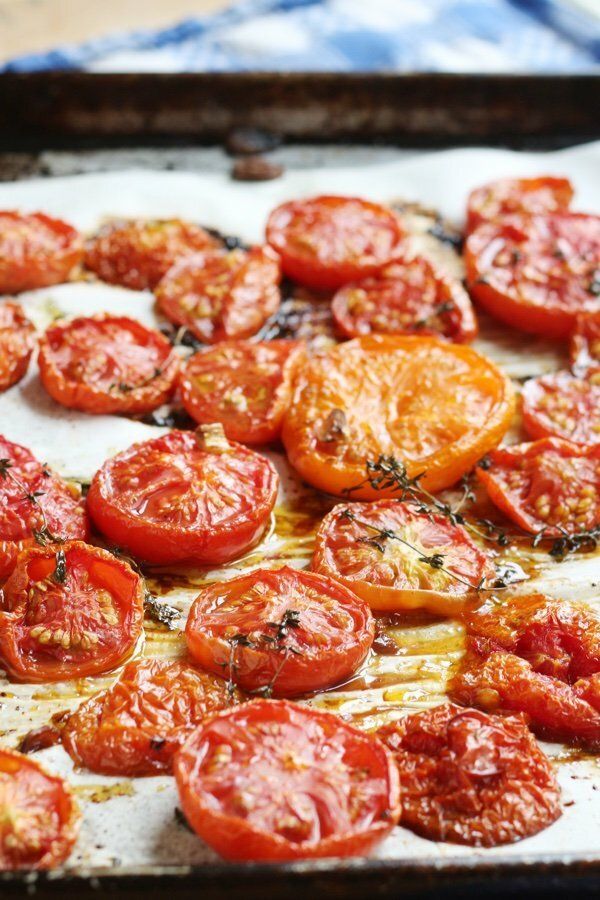 Roasted Tomatoes with Garlic

Makes 4 side dish servings

Ingredients
2 pounds tomatoes
2 garlic cloves, peeled and thinly sliced
2 tablespoons extra-virgin olive oil
10 sprigs fresh thyme (optional)
salt to taste

Instructions
Heat oven to 325 F. Line a rimmed baking sheet with parchment paper to ease clean-up. Slice tomatoes in half and remove stems if they are tough. Toss with garlic, olive oil, thyme and salt. Bake for 2 hours until tomatoes are wilted and mushy. Store in an air-tight container in your fridge for one week or in the freezer for longer.
Nutrition Facts
For one serving = 103 calories, 7.5 g fat, 1.1 g saturated fat, 9.3 g carbohydrates, 6.0 g sugar, 2.1 g protein, 2.8 g fiber, 11 mg sodium, 2 SmartPts
Points values are calculated by Snack Girl and are provided for information only. See all Snack Girl Recipes
---
Other posts you might like:
---

Do you like to get presents? How about opening baked salmon and asparagus?....
---

I'm sure you have heard the phrase "eat the rainbow". Why not try rainbow carrots?....
---
---
Get Free Email Updates! Yes please!
---