A UFO for Exercise
Snack Girl likes to say she put the "potato" in "couch potato". Yes, she hasn't met a comfy couch she doesn't like.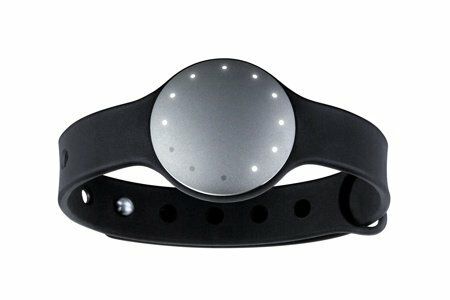 I can sit for hours in one place - turning the pages of a book - without moving a hair. It takes talent to stay as still as I can.
Now, as you know, I advocate for health so I fight my nature every day. Recently a pal of mine told me about an activity tracker called a Shine and told me I had to get one.
The company that makes it calls it: "The world's most elegant physical activity monitor." I have been wearing it for over two weeks and many have asked me what kind of watch it is. It is quite cute.
First, it retails for around $100-$120 and it syncs with a smartphone (iPhone or Android). I didn't have an iPhone until last month and I still can't figure out how to answer calls on it - but I did manage to make this device work.
What does it do? It lets you know how much activity you have completed in your day – walking, running, or swimming. You set a goal and you tap on your monitor to find out how close you are to making that goal. It is a circle with lights and (for example) if half the lights light up - then you are halfway to your goal.
It also tracks your sleep habits if you wear it to bed.
The Shine is water resistant and runs on a battery so you don't have to charge it (like a Fitbit).
It does not, however, know if you are at your gym doing push-ups because it measures movement on your wrist. When I do a push-up, my wrist doesn't move like when I am walking. It didn't know when I was lifting weights or doing my really tough work-out.
I find that with most gadgets like this, you get out what you put into it. If you are gung-ho on your goal number of miles or steps per day – this monitor will motivate you to get it done. I did find that if I was close to my goal at the end of the day, I would walk my dog around the yard to make it.
If, on the other hand, yet another goal stresses you out and overwhelms you – then, you will ignore it.
I have found myself ignoring it on the weekend when I like to sit still.
Overall, it is easy to use and fun but you still have to WANT to move.
Have you tried any activity monitors? What is your experience?
This product was received for review consideration. No other compensation was provided.
---
Other posts you might like:
---

Snack Girl recently heard about a gym that charges $160 per month for something called "Cross-Fit".
---

Obviously, the women above got great bodies by going to the gym. Look at how fit they look!...
---
---
currently unavailable Buy on Amazon.com
As an Amazon Associate I earn from qualifying purchases.
---