Kick off the New Year Right with Slender Kitchen Meal Plans
This is the time of year when everyone goes nuts trying to reboot. I am one of those crazies right now.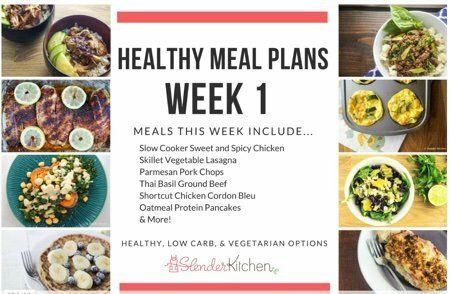 My cookie consumption reached new highs over the holidays and I am looking for solutions. My friend, Kristen, came up with one that works -Slender Kitchen Meal Plans. Below you will find her Slow Cooker Sausage Gnocchi soup recipe which I am eating to help clear the butter out of my veins – it is packed with vegetables.
Cooking for yourself will be the key to any healthy eating plan that you come up with for 2017. Every time I get off the wagon (take-out, restaurants, munching on junk), I am amazed at how crappy I feel and how the pounds pack on. The key to eating well is COOKING.
The meal plan concept is simple and powerful. Every week, she sends you a meal plan - you shop and cook the meals. The meals are healthy, easy, and have all the nutrition information (including SmartPoints for those using Weight Watchers).
You can sign up here - -Slender Kitchen Meal Plans for either $8 per month or $48 for the year ($4 per month). Both subscriptions include a 14 day money back guarantee.
The meal plans include options:
For healthy, low carb, or vegetarian
To customize number of servings you plan to cook
To choose the meals you need to make for the week
You can go with breakfast, lunch, dinner, and snacks or you can do what I did and make 4 dinners with 6 servings each. My family of four typically takes a serving of dinner to lunch so I frequently cook more dinner than we eat for leftovers.
If you don't like a meal that Kristen has included – you can choose another recipe or add your own. You can also create your own meal plan from the large library of recipes provided.
What I love about Slender Kitchen Meal Plans is that I don't have to think. I print out the shopping list (and it is organized so my trip to the store is shorter), and cook the recipes after work throughout the week. Done.
The recipes are packed with vegetables (hallelujah) so I don't have to worry if I am cooking enough healthy options.
My family has enjoyed most of the new dishes we are eating and my kids are trying more vegetables!
Below is a Sunday slow cooker recipe that Kristen included in a weekly plan in December. What I loved about it was that it had mushrooms, carrots, celery, and spinach! (and my family didn't complain).
Check out Slender Kitchen Meal Plans for either $8 per month or $48 for the year ($4 per month). Both subscriptions include a 14 day money back guarantee.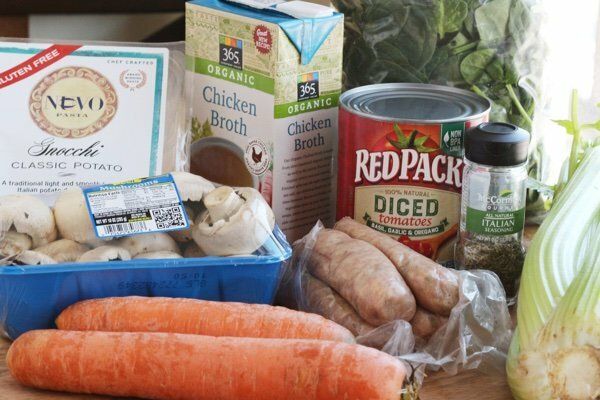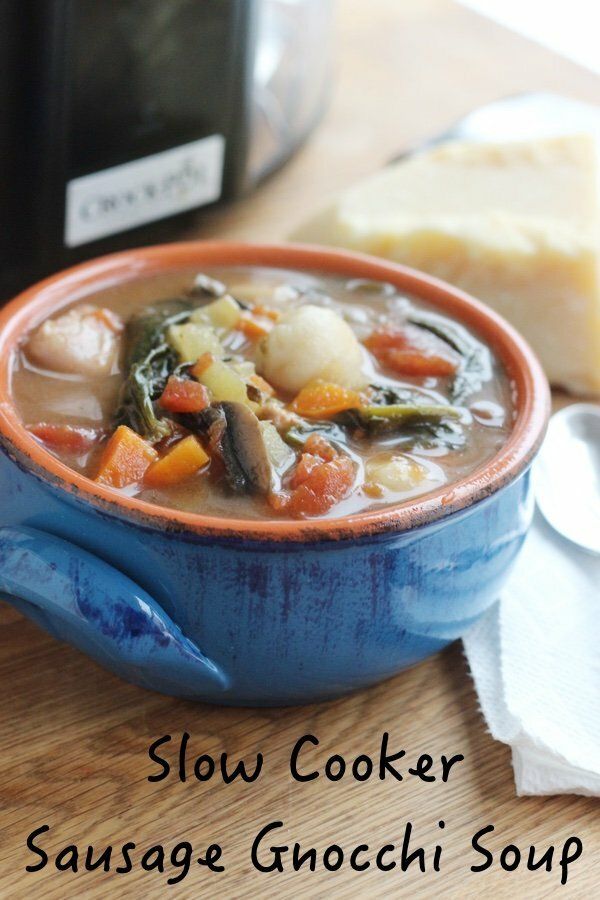 Snack Girl has an affiliate relationship with SlenderKitchen.com and receives a percentage of sales.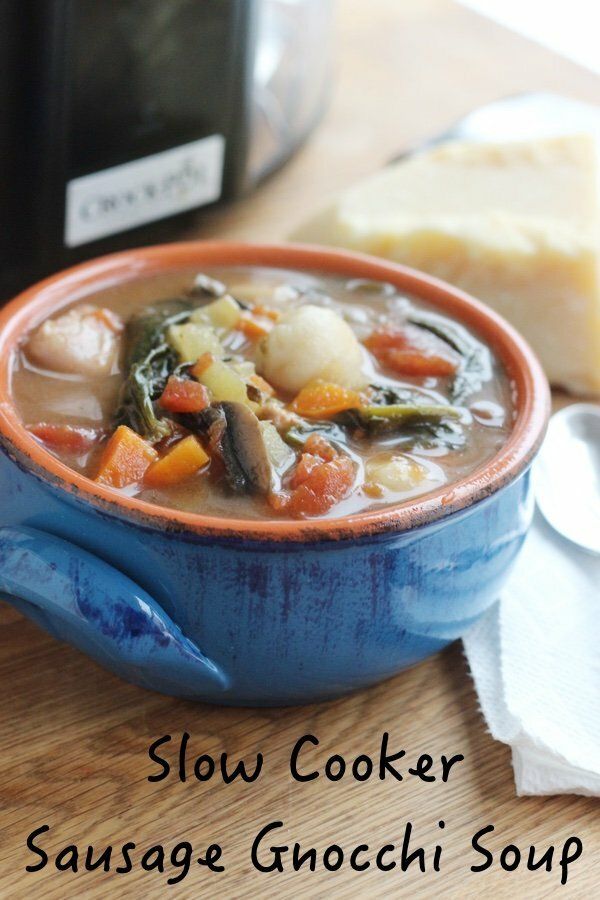 Slow Cooker Sausage Gnocci Soup Recipe

reprinted with permission from Slender Kitchen
Makes 6 servings, 1 ¼ cups per serving

Ingredients
4 chicken sausage links (uncooked), sliced
1 onion, chopped
2 carrots, peeled and chopped
2 celery ribs, chopped
4 cups chicken broth, low sodium
½ teaspoon Italian seasoning
½ teaspoon salt
½ teaspoon black pepper
20 ounces canned diced tomatoes with Italian seasoning
2 cups mushrooms, sliced
4 cups spinach
10 ounce package gnocchi

Instructions
Add the sausage, onion, carrots, celery, salt, pepper, diced tomatoes, and mushrooms to a 6-quart slow cooker. Cook on low for 6 hours. For the last hour, add the spinach and gnocchi. Serve with chopped fresh parsley and Parmesan cheese.
Nutrition Facts
292 calories, 4 g fat, 2 g saturated fat, 43.0 g carbohydrates, 6 g sugar, 18 g protein, 3 g fiber, 1010 mg sodium, 7 SmartPoints
Points values are calculated by Snack Girl and are provided for information only. See all Snack Girl Recipes
---
Get Free Email Updates! Yes please!
---