Slow Cooker Corned Beef & Cabbage For The Snack Girl Recipe Swap
Here we are in March, baby. Grab yourself some cabbage.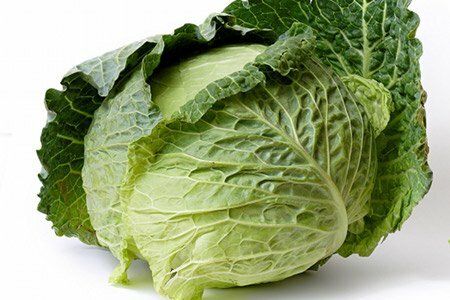 Why cabbage? It stores well so when the rest of the vegetables are long gone, cabbage is still fresh enough to use. I lived in the desert in Mexico for a month, and the food stores always had cabbage. Lettuce was impossible to find because they lacked refrigeration.
Here in the North East, the only "in season" food left is potatoes, turnips, and cabbage. Yum!
So, it is time for our recipe swap. In April, we get to move onto asparagus and strawberries in May, but now we are stuck with cabbage.
There are so many things to do with it. You can make soup, coleslaw, kimchee, and braise it. I was not very creative this month and did a "boiled" dinner because I happen to love it.
Corned beef is salt-cured for storage and can be found next to the ham in the meat section of your supermarket. All you have to do to prepare it is boil it for hours to render it tender.
My recipe features 4 pounds of vegetables and 2 pounds of meat to attempt to make it healthier. It is only an attempt, because corned beef is both fatty and salty. It has a whopping 938 mg of sodium and 14.7 grams of fat per 3 ounce serving, so this is definitely a treat.
I eat a wee bit of corned beef and lots of potatoes, cabbage, and carrots which have been cooked in the meaty juice for a nice flavor.
The slow cooker is the perfect device for corned beef since you don't have to watch it. You add the cabbage in at the end so it doesn't become a pile of mush.
Here are two more cabbage recipes for your perusal:
Please share your healthier cabbage recipes.
Cabbage image provided by FlagStafFotos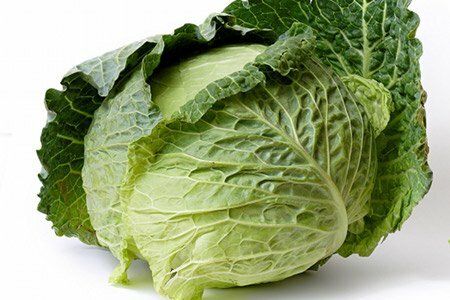 Slow Cooker Corned Beef and Cabbage Recipe

(serves 6)

Ingredients
1 2-pound corned beef brisket
2 pounds red skinned potatoes, scrubbed and halved
1 pound carrots, peeled and cut into 4 inch chunks
1 bottle beer (optional)
2 cups water
1 small cabbage, cut into 4 chunks

Instructions
In a 6-quart slow cooker, mix carrots and potatoes. Place corned beef on top of vegetables and pour in beer (optional) and water to mostly cover meat.
Set cooker on low for 8 hours. After 7 hours, use a slotted spoon to remove potatoes and carrots. Add cabbage and cook for the final hour.
Slice the corned beef across the grain and serve with mustard.
Nutrition Facts
For 3 ounces corned beef, ¼ pound potatoes, ¼ pound carrots, ¼ pound cabbage: 303 calories, 14.7 g fat, 4.9 g saturated fat, 26.4 g carbohydrates, 8.3 g sugar, 17.2 g protein, 6.9 g fiber, 938 mg sodium, 8 Points+
Points values are calculated by Snack Girl and are provided for information only. See all Snack Girl Recipes
Other posts you might like:
---

Don't those look delicious? Mmmmm, carrots....
---

Last month, I featured a recipe swap with carrots as the featured vegetable. Thanks so much for sharing your recipes.
---
---
Get Free Email Updates! Yes please!
---