Slow Cooker Tofu
Slow cooker tofu transforms bland bean curd into a delicious meal. My daughter thought this tofu tasted like meat!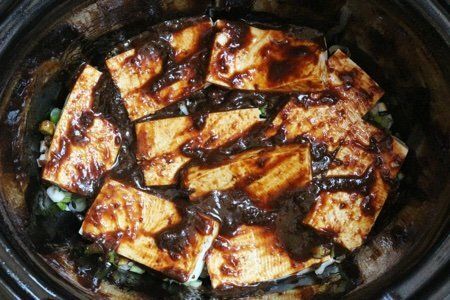 If you don't use tofu or know what it is – don't worry. I didn't figure it out for a long time. Tofu is bean curd and it is created by coagulating soy milk and then pressing the curds into soft white blocks. On its own, it tastes like nothing much so you need to put it in dishes or marinate it.
Tofu is one of the "free" foods on Freestyle so if you are a Weight Watchers member and haven't tried it - you might enjoy it and benefit from some low points recipes.
I used soft tofu to make a Light Wendy's Vanilla Frosty as a thickening agent instead of ice cream. It worked!
Tofu was also delicious in my Easy Hot and Sour Soup, where it swims in a vat of tasty broth.
This recipe allows you to eat just the tofu, but you need a lot of special stuff to make it tasty.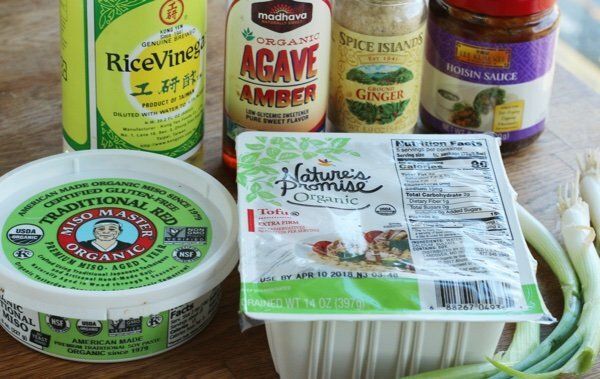 I was reticent to share this recipe that I developed for my daughter because it included miso. I could only find miso at Whole Foods and I hate sharing recipes that need special ingredients. My Stop & Shop had no idea what I was talking about when I asked them if they had it.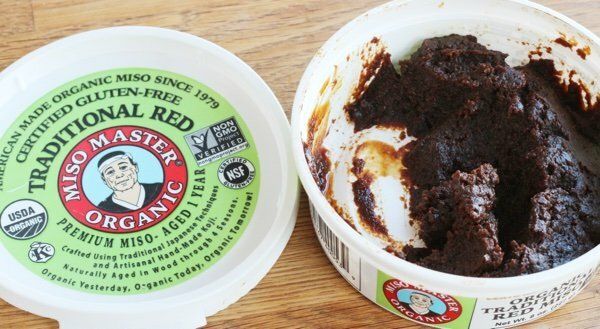 Above is the miso that I found. It is a traditional Japanese seasoning produced by fermenting soybeans with salt and koji (a fungus) and sometimes other ingredients. There are a bunch of different kinds but this one did the trick! It also keeps FOREVER in the fridge.
I bet you could find it in any Asian market along with the tofu. Stop & Shop has tofu in the produce section, which I guess makes sense as it is plant based.
Miso has a salty, earthy flavor that is hard to replace in a dish as basic as this one. It is also super easy to make miso soup (and that is delicious!).
Serve the tofu with brown rice, vegetables, on a salad, in a sandwich or on tacos. It is very versatile and tasty.
Have you cooked with tofu or miso? Where do you find it?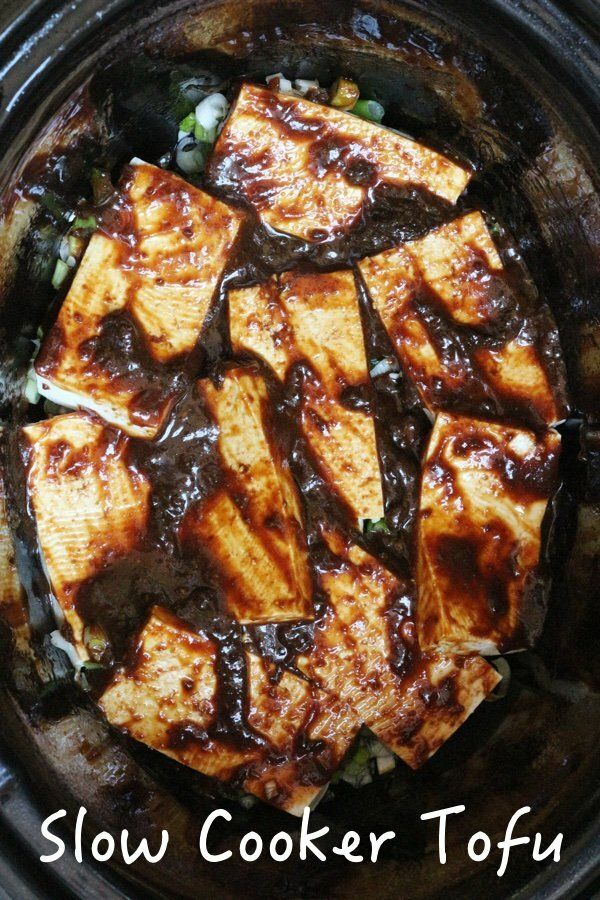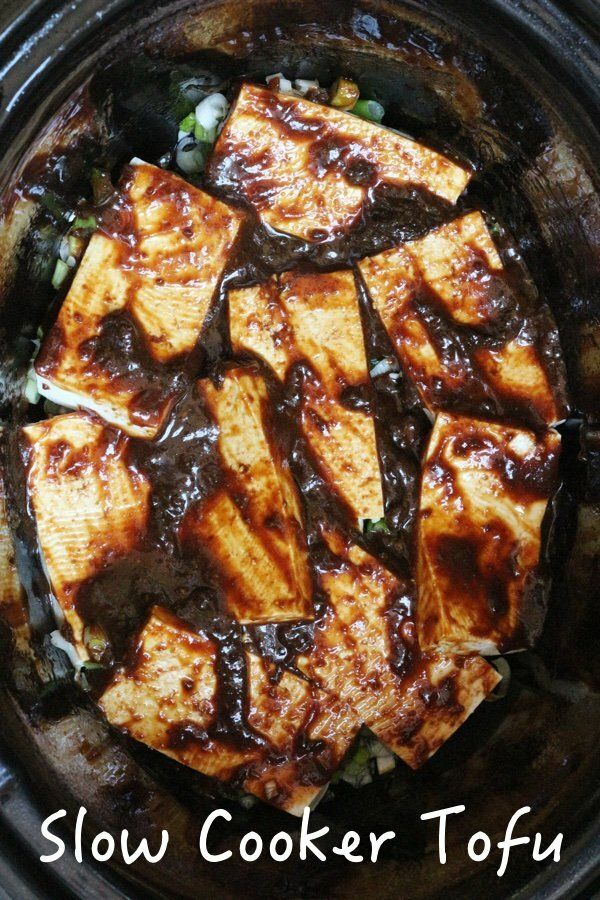 Slow Cooker Tofu Recipe

Makes 4 servings

Ingredients
4 scallions, minced
1 pound extra-firm tofu, cut into ½ inch slices
¼ cup hoisin sauce
2 tablespoons miso paste
1 teaspoon agave nectar or honey
1 teaspoon rice vinegar
¼ teaspoon ground ginger or ½ teaspoon fresh ginger, grated
½ teaspoon Asian chili paste such as Sriracha sauce
2 tablespoons water

Instructions
Spray a 5 or 7-quart slow cooker with non-stick spray. Spread scallions in a thin layer on the bottom of the insert and layer the tofu on top. In a medium sized bowl, mix hoisin, miso, agave nectar, rice vinegar, ginger, chili paste and water. Using a spoon or brush, put all of the miso mixture on top of the tofu. Cover and slow cook on low for 4 hours. Serve with sauce from bottom of pot.
This keeps well in the fridge for a week. I would not freeze it.
Nutrition Facts
For one serving = 168 calories, 7.8 g fat, 0.8 g saturated fat, 14.1 g carbohydrates, 7.1 g sugar, 13 g protein, 1.9 g fiber, 600 mg sodium, 3 Green, 2 Blue, 2 Purple SmartPts
Points values are calculated by Snack Girl and are provided for information only. See all Snack Girl Recipes
---
Other posts you might like:
---

I can't stop eating soup and this easy hot and sour soup really hits the spot right now.....
---

Did you know that there are 15 ingredients and 400 calories in a Wendy's Frosty? Sad, isn't it?....
---
---
Get Free Email Updates! Yes please!
---